The mission of the Asian American Journalists Association (AAJA) Sports Task Force (STF) is to elevate the voices of Asian Americans in sports and support aspiring Asian American sports journalists across multiple media platforms through mentorship and financial opportunities. Powered by the Asian American Journalists Association, STF forges relationships between leading AAPI media professionals and students and entry-level professionals seeking to network and hone their skills.
In partnership with AAJA STF, Bleacher Report is offering an exciting internship opportunity that will allow the selected candidate to explore the world of sports media, while also tapping into the resources and networks that directly speak to the AAJA STF mission. In conjunction with the paid internship, the selected candidate will be receiving a $5000 AAJA STF x B/R scholarship. 
Warner Bros. Discovery (WBD), a premier global media and entertainment company, offers audiences the world's most differentiated and complete portfolio of content, brands and franchises across television, film, streaming and gaming. The new company combines WarnerMedia's premium entertainment, sports and news assets with Discovery's leading non-fiction and international entertainment and sports businesses.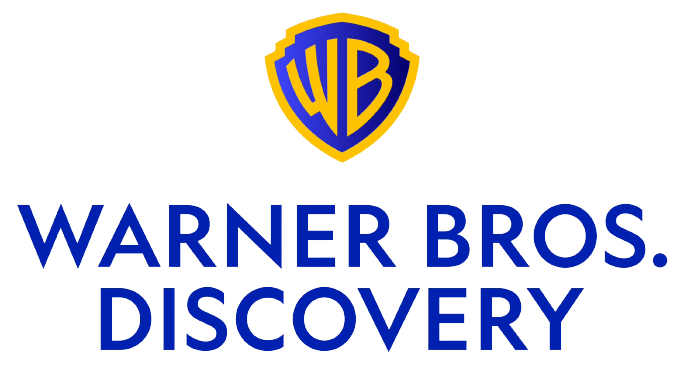 With exposure to the DEI resources at WBD, the selected intern will be dedicated to the B/R Social Content team and paired with a mentor to guide them through navigating the sports industry, aligning with the AAJA STF mission.
The Social Content team is responsible for brainstorming and producing short-form social content along with our design team against the largest moments in sports and culture. This shared-resources team supports the many portfolios at Bleacher Report and oversees content production including but not limited to graphics, illustrations, animations, short-form video executions and more. 
SOCIAL MEDIA INTERNSHIP DESCRIPTION
Supporting associate producers, producers and senior producers to brainstorm, develop and produce sport-specific content including but not limited to NBA, NFL, College Sports, Gambling, MLB, Soccer, Combat Sports and more. 

Compiling notes, images and footage to guide content though the back end of production work. 

Write basic scripts for short-form content executions to live on Twitter, Facebook, Instagram, Instagram Stories, YouTube and TikTok



THE ESSENTIALS:
Have an understanding of content creation in the social space, social media platforms, and sports news 

Have experience working with content calendars and creating basic content executions for large sports brand social media accounts

Experience in journalism/sports preferred but not required

Have extensive knowledge and an extreme passion for internet sports culture
ABOUT OUR INTERNSHIP PROGRAM
WBD's Internship Program is designed to nurture students professionally and personally. We attract the country's boldest and brightest students for paid, for-credit, real-world internship experiences in the entertainment, tech, sports, news and media industries. We offer career-defining opportunities to learn valuable skills that will help you prepare for a successful future. 
READY TO LEARN MORE? HERE'S WHAT WE OFFER:
Hands-on work with passionate, talented team members in your field
Mentorship from some of the industry's kindest and most passionate entertainment veterans
Engaging events including professional development seminars, panels with recruiters and former interns, intern-exclusive events, and so much more 
Access to top-level executives and employees through our Speaker Series and Roundtables
Incredible networking opportunities with industry-leading professionals and a robust intern alumni network
A creative, collaborative, and inclusive company culture 
WHAT YOU CAN EXPECT TO TAKE AWAY FROM THE SEMESTER:
Opportunities to develop professionally and uncover skills you didn't know you had
The insider scoop on the entertainment industry and what happens behind the scenes
Relationships that will go beyond your collegiate career
Real-life experiences that will provide you with the confidence to delve into your next adventure 
And finally, what to know before applying:
The internship is based in New York City

The duration of the program is 10-12 weeks dependent on the student's availability based on semester schedule

Start Date: June 5th or June 12th

End Date: August 18th or August 25th

Interns will be expected to work 35-40 hours per week in a hybrid capacity.

Our internships are paid opportunities with a competitive hourly wage. Credit is not required; however, we will provide the necessary documentation for school credit if desired. Relocation is not provided. The selected intern will also receive a $5,000 AAJA STF x B/R Scholarship.

Interviewing will take place from February through March. A WBD team member will contact you if your experiences and interests match an open internship position. Due to the high volume of applications, we are unable to give individual status updates
ELIGIBILITY
Must be an active AAJA member

Must be an active junior or senior at an accredited undergraduate program or graduate program.

Must have a cumulative GPA of 3.0 or higher.


APPLICATION REQUIREMENTS
Please reach out to support@aaja.org and include in the subject line "Sports Task Force / ESPN Internship" if you have any questions.
Scholarship Recipients and Press By Year

The Asian American Journalists Association is proud to announce the 2022 scholarship and internship winners. After careful consideration, winners were selected from a pool of highly qualified and competitive candidates
Read More »