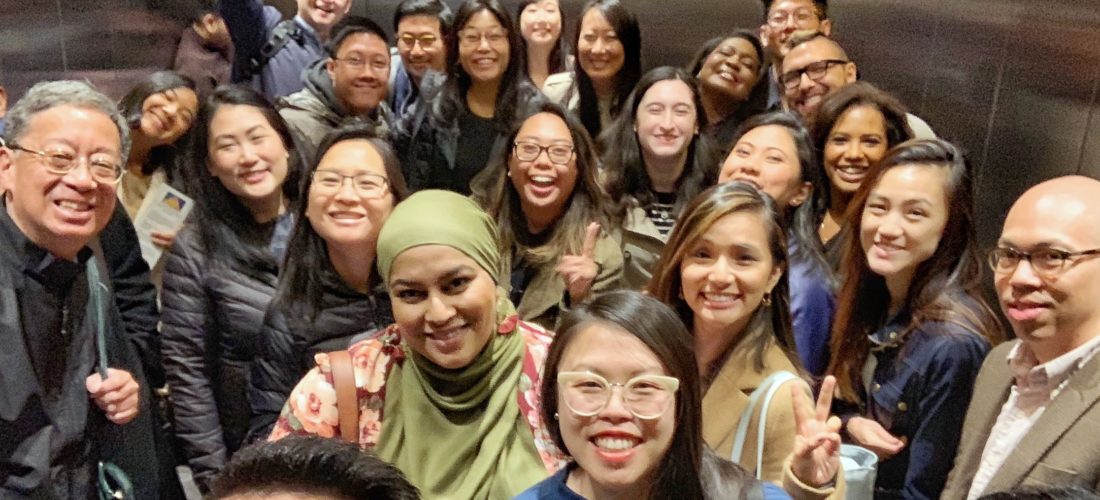 For more than 20 years, ELP's four day leadership training has been developing leaders for the media industry.
ELP brings together mid- to senior-level journalists and prepares them for tackling important leadership and change management questions. ELP delves into important topics, such as leveraging identity, changing demographics effects, leadership styles across various cultures and regions affect the success and failures of products, and what lessons can be learned from established and emerging media markets that can be shared in this new poly-cultural and cross-cultural world.
The Executive Leadership Program (ELP) is for those interested in moving ahead in the workplace and developing the necessary skills to achieve goals small and large. The program explores the responsibilities and challenges of the media workplace and examines how cultural values come into play in newsroom dynamics.
The Executive Leadership Program (ELP) is dedicated to developing the next generation of journalists who can lead in uncertain times and build a sustainable future for journalism. In today's changing media landscape, it is vital that leaders are equipped for addressing the responsibilities and challenges of serving our increasingly diverse and cross-cultural world.
AAJA's Executive Leadership Program has an impressive 20+ year track record, committed to journalistic excellence and leadership training. ELP provides targeted professional development to diverse, high-potential, ambitious, and community-minded professionals. The program delivers more strategic, agile, confident, and diversity conscious leaders.
Dinah Eng, contributing writer for Fortune Magazine, is the founding director of AAJA's Executive Leadership Program. She headed the establishment of ELP in 1995 when she was AAJA president. Since then, ELP has trained more than 500 media professionals to-date. Successfully fostering a pipeline of savvy industry leaders (many at major media companies) and providing graduates with access to a robust, life-long, and supportive alumni network.
Additionally, ELP offers continuing learning opportunities year-round (online and in-person), including: alumni programming, mentorship, workshops, and networking events.
"...the greatest takeaway for many of us was the chance to be introspective, explore our personal values and learn how they drive our professional direction."
"Whether you're looking for professional or personal growth, ELP is a unique opportunity for both. If you decide to do it, I hope you get so uncomfortable that you break out of your cocoon – and fly!"
"AAJA's ELP, more than anything, was a safe space in a time that felt unsafe. Being able to grow, question, and explore - with people who were willing to meet me where I was and hold space for me - was truly transformative."
Our 2023 program will be hybrid, with virtual sessions and in-person components. The opening sessions will take place in Washington, D.C. from April 27-29 and the closing session will take place during our 2023 national convention in Washington, D.C. on July 22. Participants are required to attend all live sessions. They are also responsible for having all the technology needed to attend a virtual conference, including a computer, webcam and strong internet connection. 
Tuition is $1,500 for AAJA members and $2,000 for non-members. It includes the costs of training materials, meals during in-person sessions and basic registration for the 2023 AAJA National Convention. For assistance with tuition, individuals may apply for the Dinah Eng Leadership Fellowship, which grants up to $1,000 to professional journalists seeking newsroom leadership training and management development.
2023 In-Person Session Dates 
All in-person sessions for ELP in 2023 will take place in Washington, D.C. 
Opening sessions: April 27-29 
Virtual Sessions: May-July, approximately half to one day every other week for 5-8 hours. Times and dates TBD.  
Closing session: July 22 during AAJA's national convention
Program leads and coaches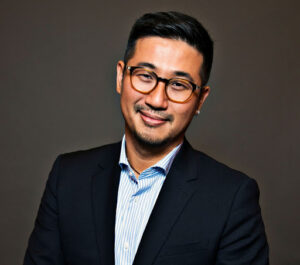 Paul Cheung
Paul Cheung leads The Center for Public Integrity as CEO to counter the corrosive effects of inequality by using investigative reporting to hold powerful interests accountable and equipping the public with knowledge to drive change. Previously, he managed a multi-million dollars investment portfolio at the Knight Foundation to scale the use of artificial intelligence, improve business sustainability solutions, and combat misinformation. Cheung has 20 years of experience in leading digital transformation and led cross functional teams of journalists, technologists, data-scientists, and designers, at media outlets including NBC News Digital, The Associated Press, The Miami Herald, and The Wall Street Journal. Cheung is an active volunteer who dedicates his free time to advance DEI in journalism and an informed and engaged democracy. He currently serves on the board of First Draft News, a nonprofit to protect communities from harmful misinformation and News Leaders Association, a nonprofit to empower journalists to lead and transform the news industry. Cheung is a Council member of University of Florida's Consortium on Trust in Media and Technology, to investigate ways to restore and advance trust in media and technology.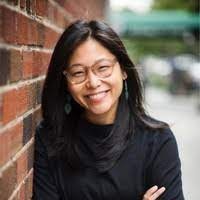 Katie Nelson
Katie is a journalist and editor, who currently works for Apple. Previously, she was executive producer of ABC News digital, leading editorial coverage for distribution across ABC's websites, apps, social media, streaming services and emerging platforms. Katie is an AAJA and ONA member, was a 2016 Punch Sulzberger Executive Leadership Program fellow at Columbia University, and a 2001 Chips Quinn Scholar. Previously, she worked for HuffPost, the New York Daily News, The Associated Press, The Cambodia Daily and The Arizona Republic, among others. She lives in Brooklyn, New York.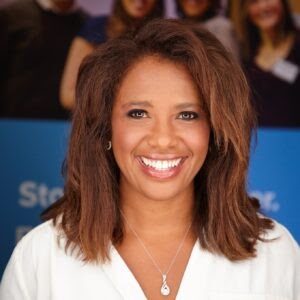 Caridad Hernández
Caridad is the Assistant News Director for the CBS affiliate WUSA9- TEGNA station in Washington, DC. She is a seven-time Emmy award-winning Executive Producer and in January 2019 she and her team at CBS4 Miami were awarded the Alfred I. duPont award for their documentary: The Everglades: Where Politics, Money and Race Collide. Her experience as an executive producer is attributed to her time at various television stations in Miami, Atlanta and Philadelphia. She currently serves on the board of Urgent Inc. in Miami.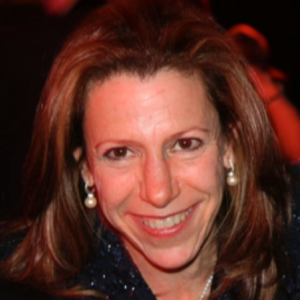 Karen Gordon
(U.S.) Karen is the founder of Strategic Horizons, Inc., a boutique management consulting firm established in 1991, providing strategic, organizational, and communication guidance, as well as executive coaching, to a wide range of companies. Her three decades of consulting experience includes six years at McKinsey & Company, where she led teams in strategic planning and organizational development. Karen has designed and delivered numerous leadership development workshops, addressing topics such as structured strategic thinking, effective communications, presentation skills, and personality profiles. Karen is an expert in delivering the Myers-Briggs Type Indicator, which she masterfully uses in conjunction with personality Temperament Patterns. She is an expert in linking personal leadership to performance outcomes critical to the success of the MTC program. Karen holds a B.A. from Harvard University and an M.B.A. from Columbia University.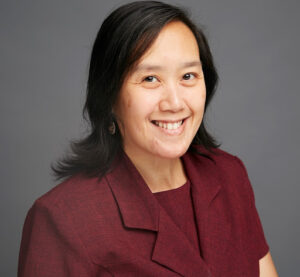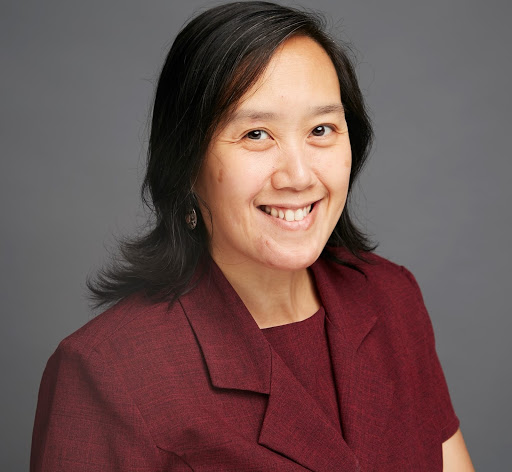 Caroline Ceniza-Levine
Caroline is a career and business expert, writer, speaker and co-founder of SixFigureStart®. Prior to launching SixFigureStart® in 2008, Ceniza-Levine spent 15 years in strategy consulting, executive search and HR. She has been a repeat guest on CBS, CNN, CNBC and Fox Business and has been quoted in BusinessWeek, Entrepreneur, Fast Company, Fortune, Inc, MORE, Newsweek, NPR, Real Simple, and Success Magazine. Ceniza-Levine is a career columnist for Forbes.com, Money.com and Time.com and formerly wrote for CNBC, and Portfolio. She is the author of 3 books: "Jump Ship: 10 Steps To Starting A New Career" (2015, Forbes); "Six Steps To Job Search Success" (2011, Flat World Knowledge); and "How the Fierce Handle Fear: Secrets to Succeeding in Challenging Times" (2010, Two Harbors Press).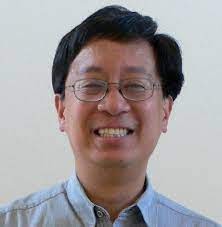 Dickson Louie
Dickson is currently principal of Louie & Associates, a boutique San Francisco Bay Area-consultancy that provides strategic planning, competitive analysis, and executive development services to start-ups, nonprofits and Fortune 500 companies. Louie has over 25 years of professional management experience within the news media industry, having worked as a planning and business development executive at the Los Angeles Times, the San Jose Mercury News and the San Francisco Chronicle. As a research associate at the Harvard Business School, he wrote 20 case studies, including those on Amazon.com, The New York Times on the Web and CBS Marketwatch. Louie, a certified public accountant, is a graduate of California State University, East Bay, where he received his bachelors, magna cum laude, in business administration, with a minor in journalism. He is on the faculty of the Graduate School of Management at the University of California, Davis, where he teaches the popular MBA elective course, "The Business of the Media."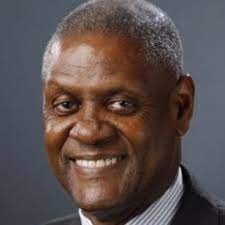 Virgil Smith
Virgil earned his Bachelor of Science and Master's degree from the University of San Francisco and has a long career as a media executive. He has spent 20 years with McClatchy Newspapers and the last 24 years with Gannett, where he served numerous roles, including president and publisher and corporate HR executive. Smith has recruited, mentored and coached hundreds of professionals from entry-level to senior executive roles in broadcast, publishing and other professions. He can be reached at virgil@smithedwardsgroup.com and you can find more information about his firm at www.smithedwardsgroup.com.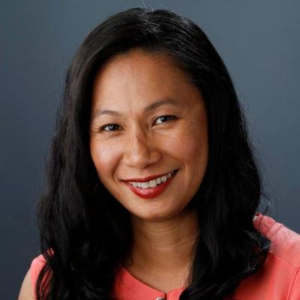 K. Oanh Ha
(Asia) Oanh oversees Asia coverage of consumer and healthcare news for Bloomberg. She joined the news organization in 2010 as Vietnam bureau chief. Before joining Bloomberg, she worked as a host and reporter for KQED Public Radio in San Francisco on its nationally-syndicated program, Pacific Time, examining the connections between Asia, the U.S. and Asian American issues. She's also reported for the San Jose Mercury News, covering Asia Pacific affairs, technology and small businesses. She was born in Vietnam and grew up in California.
PAST Speakers and Mentors
Ann Curry, journalist
Bernie Han, VP of News Standards & Practices at Spectrum Networks Group
Catherine Kim, SVP of Global Digital News at NBC
Geraldine Moriba, SVP of News And Entertainment at The Grio
Irving Washington, Executive Director & CEO at Online News Association
Josh Freedom du Lac, Executive Editor of National News at CNN
Kim Fox, VP of Product at CalMatters
Kristen Go, Executive Editor, News and Initiatives at USA Today
Millie Tran, VP of Content Strategy and Growth at Condé Nast
Nekesa Moody, Editorial Director at The Hollywood Reporter
Sara Goo, Editor in chief at Axios
Scott Mayerowitz, Executive Editor at The Points Guy
Sewell Chan, Editor in Chief at Texas Tribune
Stephanie Clary, Deputy Editor at WNYC
Subrata De, EVP & Global Head of Programming & Development at Vice
Swati Sharma, Editor in Chief at Vox
Individuals with at least four to seven years of experience are encouraged to apply. Space is limited and applications are reviewed on a rotating basis until filled. You must be a professional journalist to apply for the program. 
Applications for ELP U.S. are due by Wednesday, March 1, 2023 at 11:59 PT.
If you reside in Asia, please go here for Asia-specific dates, details and application. Check back for more details regarding AAJA-Asia's 2023 ELP program.
AAJA welcomes donations to its student and professional programs throughout the year. Your donation to the ELP program will go a long way toward helping the students produce quality work and gain valuable newsroom experience!
FREQUENTLY ASKED QUESTIONS ABOUT ELP 2022
Latest News & Information

News
Apply to be part of the 2023 cohort by March 1, 2023 Applications for AAJA's 2023 Executive Leadership Program are now open! ELP is our signature program for mid- to
Read More »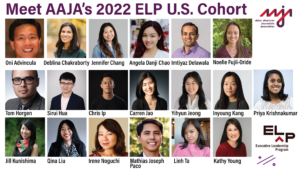 News
The Asian American Journalists Association is pleased to announce our 2022 U.S. Executive Leadership Program (ELP) cohort. After careful consideration, 20 mid-career journalists were selected to be part of this
Read More »

News
Professional journalists, apply for this life-changing opportunity to learn and grow as leaders AAJA has opened applications for our 2022 Executive Leadership Program for US and Asia! ELP is our
Read More »