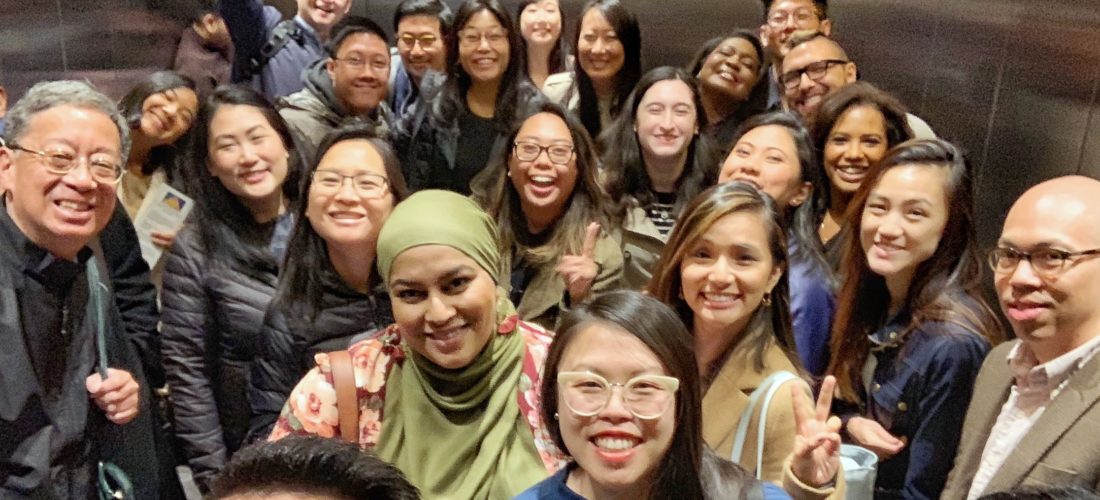 For more than 20 years, ELP's four day leadership training has been developing leaders for the media industry.
ELP brings together mid- to senior-level journalists and prepares them for tackling important leadership and change management questions. ELP delves into important topics, such as leveraging identity, changing demographics effects, leadership styles across various cultures and regions affect the success and failures of products, and what lessons can be learned from established and emerging media markets that can be shared in this new poly-cultural and cross-cultural world.
The Executive Leadership Program (ELP) is for those interested in moving ahead in the workplace and developing the necessary skills to achieve goals small and large. The program explores the responsibilities and challenges of the media workplace and examines how cultural values come into play in newsroom dynamics.
The Executive Leadership Program (ELP) is dedicated to developing the next generation of journalists who can lead in uncertain times and build a sustainable future for journalism. In today's changing media landscape, it is vital that leaders are equipped for addressing the responsibilities and challenges of serving our increasingly diverse and cross-cultural world.
AAJA's Executive Leadership Program has an impressive 20+ year track record, committed to journalistic excellence and leadership training. ELP provides targeted professional development to diverse, high-potential, ambitious, and community-minded professionals. The program delivers more strategic, agile, confident, and diversity conscious leaders.
Dinah Eng, contributing writer for Fortune Magazine, is the founding director of AAJA's Executive Leadership Program. She headed the establishment of ELP in 1995 when she was AAJA president. Since then, ELP has trained more than 500 media professionals to-date. Successfully fostering a pipeline of savvy industry leaders (many at major media companies) and providing graduates with access to a robust, life-long, and supportive alumni network.
Additionally, ELP offers continuing learning opportunities year-round (online and in-person), including: alumni programming, mentorship, workshops, and networking events.
...the greatest takeaway for many of us was the chance to be introspective, explore our personal values and learn how they drive our professional direction.
Whether you're looking for professional or personal growth, ELP is a unique opportunity for both. If you decide to do it, I hope you get so uncomfortable that you break out of your cocoon – and fly!
Program leads and coaches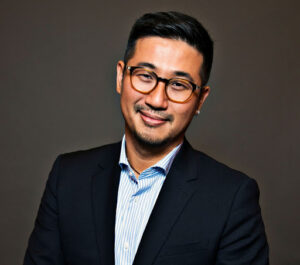 Paul Cheung
Paul manages a multimillion dollars investment portfolio at the Knight Foundation. His key investment areas include scaling AI, business sustainability solutions, and mitigating misinformation. Cheung has 20 years of experience in leading digital transformation — pioneering artificial intelligence, VR/AR and digital training initiatives. He led cross functional teams of journalists, technologists, data-scientists and designers, at media outlets including NBC News Digital, The Associated Press, The Miami Herald, and The Wall Street Journal. Cheung currently serves on the board of the News Leaders Association and advises early-stage media start ups.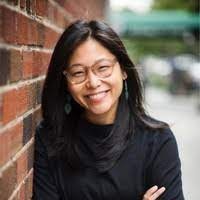 Katie Nelson
Katie is a journalist and editor, who currently works for Apple. Previously, she was executive producer of ABC News digital, leading editorial coverage for distribution across ABC's websites, apps, social media, streaming services and emerging platforms. Katie is an AAJA and ONA member, was a 2016 Punch Sulzberger Executive Leadership Program fellow at Columbia University, and a 2001 Chips Quinn Scholar. Previously, she worked for HuffPost, the New York Daily News, The Associated Press, The Cambodia Daily and The Arizona Republic, among others. She lives in Brook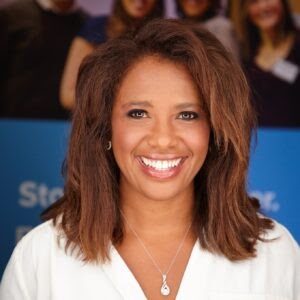 Caridad Hernández
Caridad is the Assistant News Director for the CBS affiliate WUSA9- TEGNA station in Washington, DC. She is a seven-time Emmy award-winning Executive Producer and in January 2019 she and her team at CBS4 Miami were awarded the Alfred I. duPont award for their documentary: The Everglades: Where Politics, Money and Race Collide. Her experience as an executive producer is attributed to her time at various television stations in Miami, Atlanta and Philadelphia. She currently serves on the board of Urgent Inc. in Miami.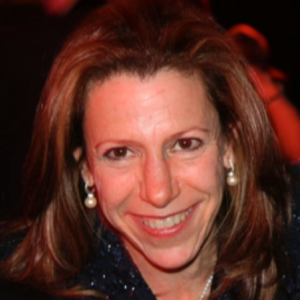 Karen Gordon
(U.S.) Karen is the founder of Strategic Horizons, Inc., a boutique management consulting firm established in 1991, providing strategic, organizational, and communication guidance, as well as executive coaching, to a wide range of companies. Her three decades of consulting experience includes six years at McKinsey & Company, where she led teams in strategic planning and organizational development. Karen has designed and delivered numerous leadership development workshops, addressing topics such as structured strategic thinking, effective communications, presentation skills, and personality profiles. Karen is an expert in delivering the Myers-Briggs Type Indicator, which she masterfully uses in conjunction with personality Temperament Patterns. She is an expert in linking personal leadership to performance outcomes critical to the success of the MTC program. Karen holds a B.A. from Harvard University and an M.B.A. from Columbia University.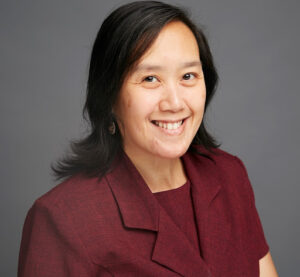 Caroline Ceniza-Levine
Caroline is a career and business expert, writer, speaker and co-founder of SixFigureStart®. Prior to launching SixFigureStart® in 2008, Ceniza-Levine spent 15 years in strategy consulting, executive search and HR. She has been a repeat guest on CBS, CNN, CNBC and Fox Business and has been quoted in BusinessWeek, Entrepreneur, Fast Company, Fortune, Inc, MORE, Newsweek, NPR, Real Simple, and Success Magazine. Ceniza-Levine is a career columnist for Forbes.com, Money.com and Time.com and formerly wrote for CNBC, and Portfolio. She is the author of 3 books: "Jump Ship: 10 Steps To Starting A New Career" (2015, Forbes); "Six Steps To Job Search Success" (2011, Flat World Knowledge); and "How the Fierce Handle Fear: Secrets to Succeeding in Challenging Times" (2010, Two Harbors Press).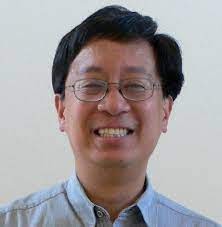 Dickson Louie
Dickson is currently principal of Louie & Associates, a boutique San Francisco Bay Area-consultancy that provides strategic planning, competitive analysis, and executive development services to start-ups, nonprofits and Fortune 500 companies. Louie has over 25 years of professional management experience within the news media industry, having worked as a planning and business development executive at the Los Angeles Times, the San Jose Mercury News and the San Francisco Chronicle. As a research associate at the Harvard Business School, he wrote 20 case studies, including those on Amazon.com, The New York Times on the Web and CBS Marketwatch. Louie, a certified public accountant, is a graduate of California State University, East Bay, where he received his bachelors, magna cum laude, in business administration, with a minor in journalism. He is on the faculty of the Graduate School of Management at the University of California, Davis, where he teaches the popular MBA elective course, "The Business of the Media."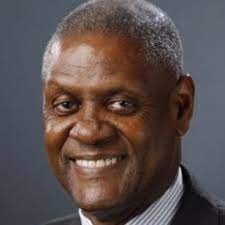 Virgil Smith
Virgil earned his Bachelor of Science and Master's degree from the University of San Francisco and has a long career as a media executive. He has spent 20 years with McClatchy Newspapers and the last 24 years with Gannett, where he served numerous roles, including president and publisher and corporate HR executive. Smith has recruited, mentored and coached hundreds of professionals from entry-level to senior executive roles in broadcast, publishing and other professions. He can be reached at virgil@smithedwardsgroup.com and you can find more information about his firm at www.smithedwardsgroup.com.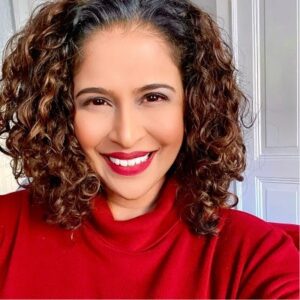 Glenn van Zutphen
(U.S.) Glenn is an international journalist and the Founder of VanMedia Group Pte Ltd, a global media consultancy. He is passionate about coaching journalists, high-performing business leaders and the next generation of diverse executives. Glenn also hosts the Weekend Mornings radio show on Singapore's MoneyFM 89.3 every Saturday and Sunday; he interviews local and international newsmakers. In over 25 years as a professional journalist, Glenn has worked in TV, print, radio, and online news for CNBC Asia, CNN International, USAToday, NHK (Japan Broadcasting Corp.), and others. Glenn is a board member of The East-West Center and the Asian American Journalist Association. He is a Past-President of the American Association of Singapore, Singapore's Foreign Correspondents Association, and The Atlanta Press Club. He co-authored the marketing book "Happy Customers Everywhere" and "The American Journey in Singapore.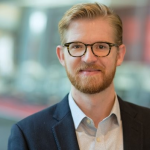 Zachary Ames
(Asia) Zachary is a Leadership & Talent Development Specialist based in Singapore. He specializes in developing first-time leaders and teaching presentation skills. As the lead facilitator for the Bloomberg Women's Community's regional SheSuite series, he has helped many female senior executives across finance enhance their executive presence - with many going on to be guests for Bloomberg TV and Radio. Prior to his time in APAC, Zachary spent nearly a decade of his career in New York City working across a variety of industries helping develop their leaders. He also performed regularly at the People's Improv Theater further honing his communication skills.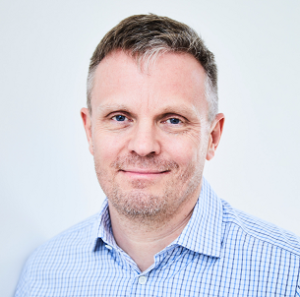 Paul Raben-Christensen
(Asia) Paul is Bloomberg LP's APAC Head of Leadership and Talent. With a wealth of leadership development and talent management experience gained from all over the world, he has a passion for supporting individuals and organisations in creating sustainable behavioural change. From 2015 to 2018 Paul was Leadership and Talent Manager with British Airways, part of the International Airlines Group, the UK's largest international airline and a world-leading premium carrier. Prior to working at British Airways, Paul was a leadership development and employee engagement consultant, designing leadership development solutions for clients including Shell, BP, and Intercontinental Hotel Group.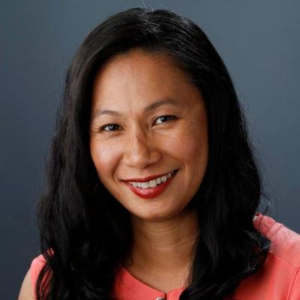 K. Oanh Ha
(Asia) Oanh oversees Asia coverage of consumer and healthcare news for Bloomberg. She joined the news organization in 2010 as Vietnam bureau chief. Before joining Bloomberg, she worked as a host and reporter for KQED Public Radio in San Francisco on its nationally-syndicated program, Pacific Time, examining the connections between Asia, the U.S. and Asian American issues. She's also reported for the San Jose Mercury News, covering Asia Pacific affairs, technology and small businesses. She was born in Vietnam and grew up in California.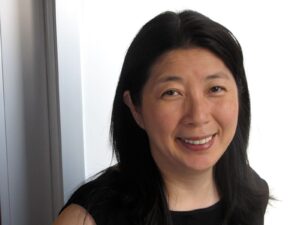 Mae Cheng
Mae Cheng is the Senior Vice President of Barron's Group at Dow Jones. She oversees the award-winning financial publications Barron's, MarketWatch, Financial News and Mansion Global. She was previously the publisher and editor at Mansion Global, the premiere news site for luxury residential properties around the world, and Barron's Penta, a wealth management and luxury publication. Mae has been at the forefront of digital-strategy efforts in newsrooms and has led a number of start-up initiatives. In a prior role as Special Projects Editor for Dow Jones and The Wall Street Journal, Mae worked on the launch of a suite of professional-services content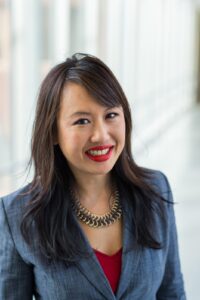 Sharon Pian Chan
Sharon is Vice President of Philanthropy at The New York Times. In this new role, Sharon develops editorial initiatives to work in partnership with nonprofits, foundations and other organizations to support The New York Times' broader mission of fostering independent journalism. She works with the newsroom leadership team to expand The New York Times' fellowship and institute programs dedicated to training the next generation of journalists. She also launches editorial startups with the support of outside partners. Chan previously was Vice President of Innovation, Product & Development at The Seattle Times. She spent most of her journalism career as an editor and reporter, covering beats ranging from City Hall to Microsoft. She has served as national president of the Asian American Journalists Association. Chan received her B.A. from Pomona College and her Executive M.B.A. from MIT.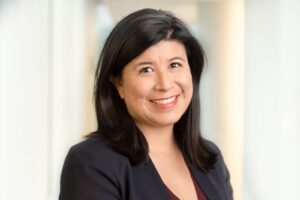 Sara Kehaulani Goo
Sara is the executive editor of Axios, a four-year old digital news organization based in Washington. She's a news leader with experience managing the nation's top national news organizations, including roles as managing editor of NPR's digital content and the senior news director and reporter at The Washington Post. She's launched several journalism projects in print, digital, video and audio, including Axios's top-rated podcast, How it Happened, on the last days of the Trump presidency. She's also overseen investigative stories and developed award-winning video and social projects. She also launched and served as founding editor of Pew Research Center's data journalism blog, Fact Tank. Sara's a 2005 alumna of the AAJA ELP program and committed to developing a more diverse newsroom and leaders.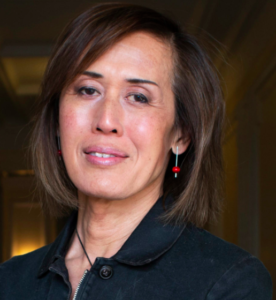 Gina Chua
Gina is the Executive Editor at Reuter. Chua oversees the editorial operations, budgets, administration, safety and security, and will also be responsible for leading technology initiatives around new forms of reporting, broadening Reuters' file and delivering more relevant reporting to new and existing customers. A longtime newsroom manager with a career spanning three decades and five countries, Chua has worked in print, radio, television and real-time electronic media, with a broad range of experience, including as a foreign correspondent and in business journalism, general news, data and graphics, newspaper design, strategic planning, project management, and newsroom budgets, operations, safety and security and administration. She was previously Editor-in-Chief of the South China Morning Post in Hong Kong, and spent 16 years at The Wall Street Journal in Manila, Hanoi, Hong Kong and New York, including eight years running its Asian edition.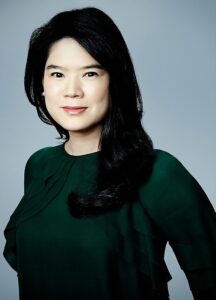 ELLANA LEE
Ellana Lee is Senior Vice President & Managing Editor, Asia Pacific, for CNN International, and Global Head of Features Content for CNN International and CNN Digital. She is based in the network's Asia Pacific headquarters in Hong Kong. Lee is the network's most senior executive outside of the United States. As head of the Asia Pacific region and its editorial output, she manages CNN's award-winning on-air news programming produced there, including the correspondents and newsgathering teams across eight operations, from Kabul to Seoul. As Global Head of Features Content across CNN International television and CNN Digital, she is responsible for the partnership between CNN's international editorial and commercial teams, helping to drive the network's business outside the United States.
You must be a professional journalist with at least five years of experience to apply for the program.
Applications are due by April 30, 2021 at 11:59 PT. Please note that space is very limited.
Attach the following documents to the form:
A résumé or link to your LinkedIn profile

A professional, color, high-resolution photo

A letter of recommendation from a supervisor (OPTIONAL)

A short 40-word biography

A 250-word statement explaining what you hope to learn from this program and how it will help your career
If you reside in Asia, please go here for Asia-specific dates, details and application
Applications for the ELP 2021 cohort are closed.
Please check back in 2022. In the meantime, sign up for updates to AAJA.
AAJA welcomes donations to its student and professional programs throughout the year. Your donation to the ELP program will go a long way toward helping the students produce quality work and gain valuable newsroom experience in 2021!
Latest News & Information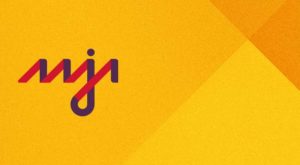 News
The Asian American Journalists Association (AAJA) is proud to announce our first joint US-Asia cohort participating in the 25th Executive Leadership Program.
Read More »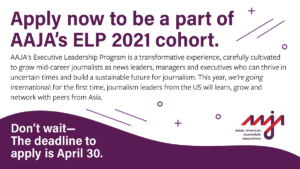 News
Applications are open for AAJA's 2020 Executive Leadership Program.
Read More »

News
Applications are open for AAJA's 2020 Executive Leadership Program.
Read More »