The Dinah Eng Leadership Fellowship widens opportunities for mid-career AAJA members pursuing the strategies and skills needed to enter news management and advance within its ranks. Fellowship grants in varying amounts (up to $1,000) will be awarded to professional journalists seeking newsroom leadership training, and management development, including AAJA's Executive Leadership Program and Catalyst. 
Applications will be considered twice a year to help pay for expenses related to training program costs. Applicants must have five years or more of professional experience.
The fellowship money can be used for registration fees, tuition and expenses such as transportation, meals and hotel stays. Applications must be received at least three weeks before expenses are due.
Application deadline: April 1, 2024
To qualify for the Dinah Eng Leadership Fellowship, each applicant must:
1) Be a current, dues-paying AAJA member.
2) Demonstrate leadership potential, or currently hold a management position.
3) Applicants must have five years or more of professional experience.
4) Must have a serious interest in continuing pursuing journalism as a career.
Resume
One letter of recommendation
A letter verifying your acceptance into a professional development program
A brief statement describing your financial need
In 500 words or less, describe your career goals and why AAJA's mission is important to you.
I want to thank AAJA and the Dinah Eng Leadership Fellowship for providing such opportunities for journalists like me. The financial support and the training I received are life-changing. It did make me not only a better journalist but also a better leader and follower.
COMPLETE THE APPLICATION AT LEAST 3 WEEKS BEFORE PAYMENT IS DUE FOR THE PROGRAM OR EVENT YOU PLAN ON ATTENDING. ALL REQUIRED MATERIALS MUST BE RECEIVED BY THE DEADLINE TO BE CONSIDERED.
Note: Candidates must commit to submitting a post for the AAJA website at the end of their training experience that highlights how the fellowship advanced them along their career path.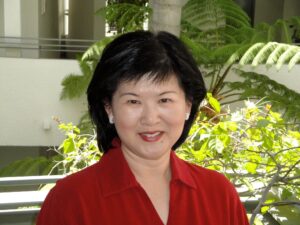 Dinah Eng, a contributing writer for Emmy Magazine, was the nation's first syndicated columnist, writing for Gannett News Service, then Scripps Howard News Service. Formerly an editor at Gannett Service, she also served as Editor of the USA TODAY/Apple College Information Network. Winning numerous awards, she received the 2006 National Association of Minority Media Executives Lawrence Young Breakthrough Award and the 1997 Columbia University Distinguished Service to Journalism Award. She served on the National Advisory Board of the Knight Centers for Specialized Education at the University of Maryland and the University of Southern California. A past president of AAJA, she started AAJA's Voices Program, and founded AAJA's Executive Leadership Program, serving as its director for 15 years. She received AAJA's Lifetime Achievement Award in 2009.
SCHOLARSHIP RECIPIENTS AND PRESS BY YEAR

The Asian American Journalists Association is proud to announce our 2023 scholarship, internship, grant and fellowship winners. This year's recipients were chosen from a competitive selection of highly qualified candidates
Read More »

The Asian American Journalists Association is proud to announce the 2022 scholarship and internship winners. After careful consideration, winners were selected from a pool of highly qualified and competitive candidates
Read More »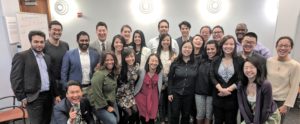 AAJA congratulates Sharon Pian Chan, Heidi Chang, Corinne Chin, Ramon Dompor and Lauren Frohne on newest achievements.
Read More »