This internship grant awards $1,500 to college juniors, seniors and graduate students who have secured an internship at a news outlet. Students from the Pacific Northwest or who attend a Northwest college or university are especially encouraged to apply, though a Northwest connection alone does not determine who receives a grant. Applicants who will be interning at small to medium sized outlets will receive priority.
Currently enrolled full time at an accredited community college, junior college, college or university
Must have secured a summer internship before applying for the internship grant. The stipend must be used for living expenses and/or transportation during your internship and may not be used for any college expenses. Grantees will be required to sign an agreement acknowledging this.
Must have a serious interest in pursuing journalism as a career.
Must be an active AAJA member.
Resume
One letter of recommendation
A letter verifying your summer internship
A brief statement describing your financial need
In 500 words or less, answer these questions: What kind of experience do you expect as an intern. Describe your career goals and why AAJA's mission is important to you.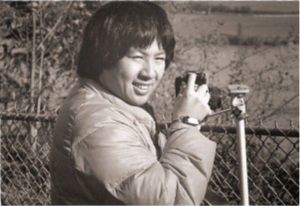 Stanford Chen was a California-born city boy who was introduced to journalism by working on his high school newspaper at Oakland Tech. After graduating with a journalism degree from Indiana University, Chen's professional career began at The Bellingham Herald in Washington. From there he moved to the Daily Journal of Commerce, a business publication in Portland as its editor before landing at The Oregonian. 
Chen helped found the Portland AAJA chapter in 1985, and he spent many hours doing AAJA work, both at local and national levels. Chen was a mentor to countless young journalists during his career, on the job and through AAJA. To those of color, he was candid about diversity in the newsroom and city. Chen reached out to student journalists at AAJA's national conventions, always ready to answer questions or share advice. He lived his beliefs about diversity and helping the next generation of journalists.
Chen was awarded AAJA's Lifetime Achievement Award at the 1998 Chicago National Convention. Accepting the award, Chen said: "AAJA has been like a family to me. The mission of journalism has helped me and, in turn, I feel the need to give back as much as I can to keep the mission going, keeping diversity alive and making sure the industry does, too."
Questions? Email support@aaja.org.
Scholarship Recipients and Press By Year

The Asian American Journalists Association is proud to announce our 2023 scholarship, internship, grant and fellowship winners. This year's recipients were chosen from a competitive selection of highly qualified candidates
Read More »
Discover other opportunities here.
Support our future AAPI journalists.