This scholarship awards $2,000 to a graduating high school senior who will be attending a college or university to pursue a journalism career. A winner will be selected based on academic and journalistic achievement, financial need, commitment to journalism and/or sensitivity to AAPI issues.
Click here for a full list of eligibility rules, application requirements and the application.
Mary Quon Moy Ing (1900-1974) lived most of her life in Canada. She arrived from China in 1911, a time when China was undergoing great turmoil, which eventually turned into civil war. She lost her family in this conflict.
Mary attended the Chinese Presbyterian church and school, learning many life lessons, skills and handicrafts. She became an expert knitter, crocheter, embroiderer and garment maker. After marrying Henry Ing, the two worked very hard to make a living in the restaurant business. The Great Depression years were difficult, but despite their hardship they managed to raise seven children and send them all to college. 
Mary was a devoted wife and mother whose love, warmth and sacrifices formed the core of the family home. Mary's sweet nature displayed great patience, tolerance and generosity. She was admired and beloved by all who knew her. 
– Biography courtesy of Amie Ing Kelsey
ABOUT DOROTHY ING RUSSELL
Dorothy Ing Russell was an international correspondent who worked for more than two decades at The Washington Post as a desk editor on some of the biggest stories of the time. After graduating from Northwestern University's Medill School of Journalism, she rose to acting Indonesia bureau chief for United Press International in just five years and became only the second woman stringer for The New York Times at the time. 
In 1968, Ing Russell became the first Asian American editor and writer at The Washington Post and its second female editor in the city room. She helped edit the Post's Pulitzer Prize-winning series on the Watergate break-in and cover-up written by Bob Woodward and Carl Bernstein. In 1990 she wrote a courageous opinion piece about the far-reaching implications of the racism and sexism spewed by Jimmy Breslin.
Ing Russell established the Mary Quon Moy Ing Memorial Scholarship in honor of her mother. The scholarship has provided tens of thousands of dollars in financial assistance to college students throughout the years.
Russell was also a tireless supporter of AAJA, and co-founded AAJA's Washington, D.C. chapter. She passed away on October 19, 2012.
Questions? Email support@aaja.org.
Scholarship Recipients and Press By Year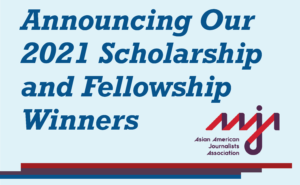 The Asian American Journalists Association is proud to announce the 2021 scholarship and internship winners. After careful consideration, winners were selected from a pool
Read More »
ABOUT THE 2020 WINNER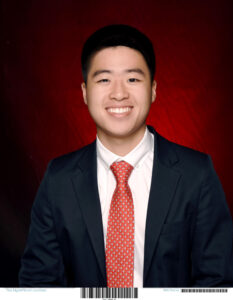 William Yuen Yee is currently a student at Columbia University studying Political Science and East Asian Languages and Cultures. He recently completed an internship at SupChina, a China-focused news platform, where he published articles on Chinese domestic and foreign policy and conducted research for the Sinica Podcast. At school, he leads the News Department at WKCR 89.9FM NY and serves as the Community Zone Editor for the Columbia Daily Spectator. Upon graduation, he plans to attend law school and pursue a career in legal journalism.
ABOUT THE 2018 WINNER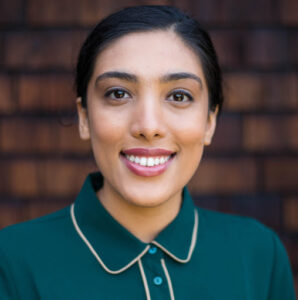 Ravleen Kaur is a graduate student at the UC Berkeley Graduate School of Journalism. "The AAJA scholarship made it easier for me to focus full-time on my journalism studies. It made the difference between taking a job this semester, or waiting until next semester when things settle down," Ravleen says. She is currently a reporter for Richmond Confidential, a news lab at the UC Berkeley Graduate School of Journalism, and hopes to pursue long-form pieces and long-term projects after graduation.
ABOUT THE 2017 WINNER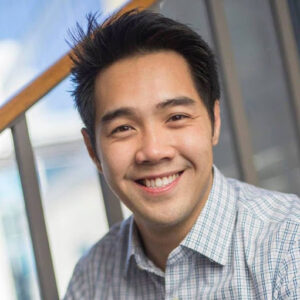 Alvin Tran is currently a graduate student at the T.H. Chan School of Public Health at Harvard University focusing on nutrition and health communication. "The Mary Quon Moy Ing Memorial Scholarship has been beyond supportive of my academic studies and training as a health journalist. The financial support from this scholarship went towards the tuition of my graduate program at Harvard University. […] I remain honored to be the recipient of this award, and along with its own mission, continue to focus on in-depth coverage of issues surrounding the Asian community nationally and globally," Alvin says. He is currently a part-time news writer for NBC Boston and works as the social media producer for the Harvard T.H. Chan School of Public Health's Voices in Leadership program. 
ABOUT THE 2016 WINNER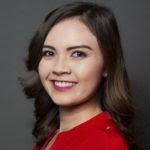 Lauren Day is currently a student at the University of Southern California focusing on broadcast and digital journalism. She recently completed an internship as a college associate with Fox News Channel. "This scholarship made it possible for me to finish my career at the University of Southern California. The $2000 from this scholarship went towards my tuition, which my family is extremely grateful for. This was an extremely stressful year financially, so this scholarship helped to lift some of the financial burden of paying for college. Because of this scholarship, I am succeeding at one of the top journalism schools in the country," Lauren says. She is currently an executive producer and reporter for USC Annenberg Media.
ABOUT THE 2015 WINNER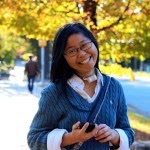 Wendy Lu is currently attending the Columbia University Graduate School of Journalism with plans to graduate in May of 2016. When not in class, she spends her time as a writer, photographer and web team member for The Midtown Gazette campus publication. While in school, Wendy hopes to improve upon her visual acuity as a photographer as well as her writing and reporting skills. The Mary Quon Moy Ing Scholarship helped Wendy to pursue her dream at graduate school while living in New York. With graduation on the horizon, her hopes are to land a long-term fellowship or a short-term internship at a respectable publication.
ABOUT THE 2014 WINNER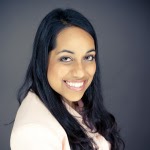 Aliya Bora attends the Columbia University Graduate School of Journalism and will graduate in May 2015. She is currently working as a news writer/morning show assistant at KSWB-TV FOX5 in San Diego. She hopes to continue learning more about data journalism and improving her performance skills in broadcast media. The scholarship helped finance Aliya's living expenses in New York where the cost of living is very high. "The Mary Quon Moy Ing Scholarship allowed me to study at the #1 journalism school in the country. I am very thankful to have this experience and study in the media capital of the world," Aliya says. She hopes to start working as a broadcast news reporter/producer after graduation, and eventually work on long-format stories for a national broadcast show.
Discover other opportunities here.
Support our future AAPI journalists.