The Asian American Journalists Association is proud to announce the 2021 scholarship and internship winners. After careful consideration, winners were selected from a pool of highly qualified and competitive candidates who have demonstrated passion and expertise in different areas of journalism. Thank you to our judges and sponsors. Listed below are the scholarship winners. 
Scholarships will be announced on this page on a rolling basis. 
Please join us in congratulating the new 2021 class of scholarship winners!
FACEBOOK JOURNALISM PROJECT (Update Sept. 22, 2021)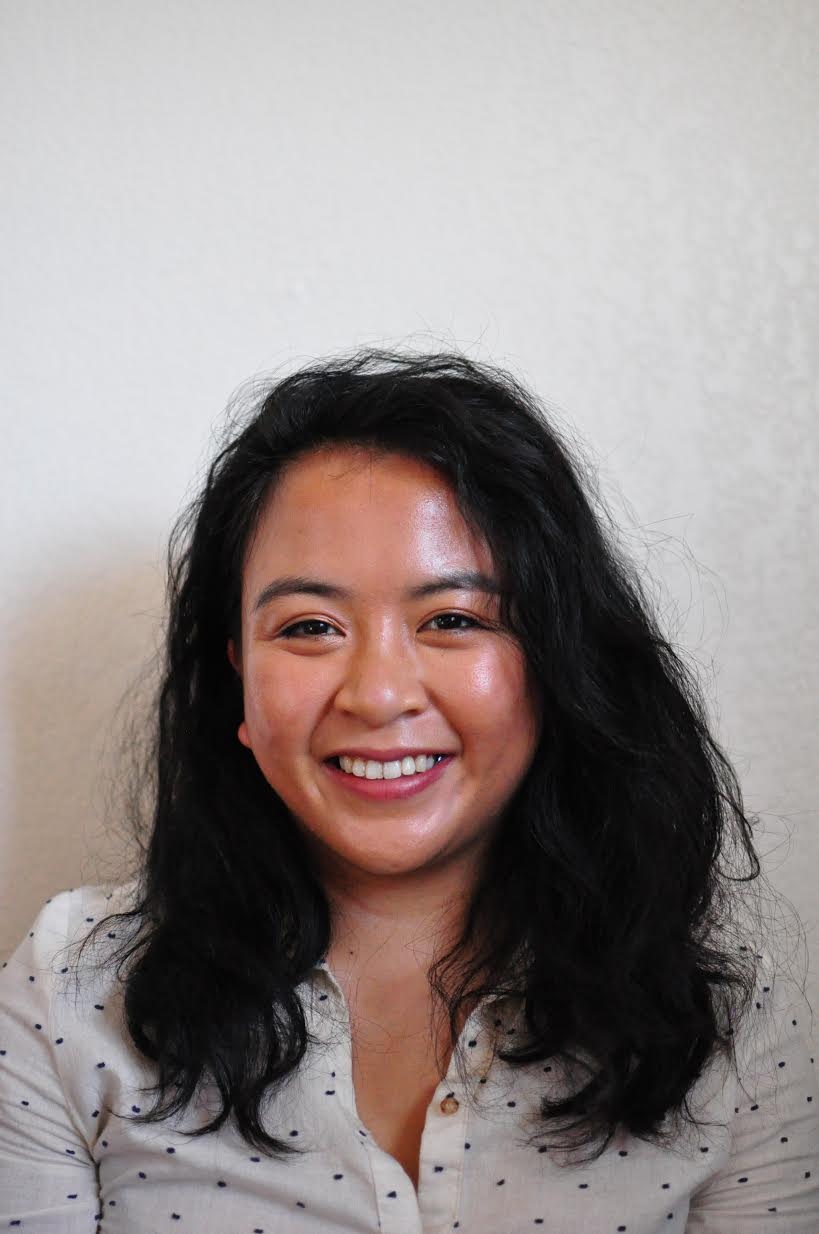 ADRIENNE MARIELLE ARGUEZA
Adrienne Marielle Argueza was born in the Philippines and raised on the Central Coast of California. She holds a degree in literature from UC Santa Cruz, but found her passion for journalism while interning — and later working on staff — for her hometown newspaper, the Monterey County Weekly. During her time at the Weekly, she reported on arts, culture, education and immigration. She has written and contributed to award-winning stories on a variety of issues, including the rise of hate crimes, gaming college admissions and student action against gun violence. She also oversaw the only editorial internship program. The interns who she oversaw have gone on to work at publications such as the Salinas Californian, KAZU and the Houston Chronicle. The stories that she enjoys writing the most and inspire her to continue to sharpen her skills as a journalist, however, involve combing through pages of documents, gathering data and listening to underrepresented voices. Currently, Marielle is pursuing a masters student at Columbia University specializing in investigative journalism through the Toni Stabile Center for Investigative Journalism. After Columbia, she hopes to continue producing investigative work in immigration and education.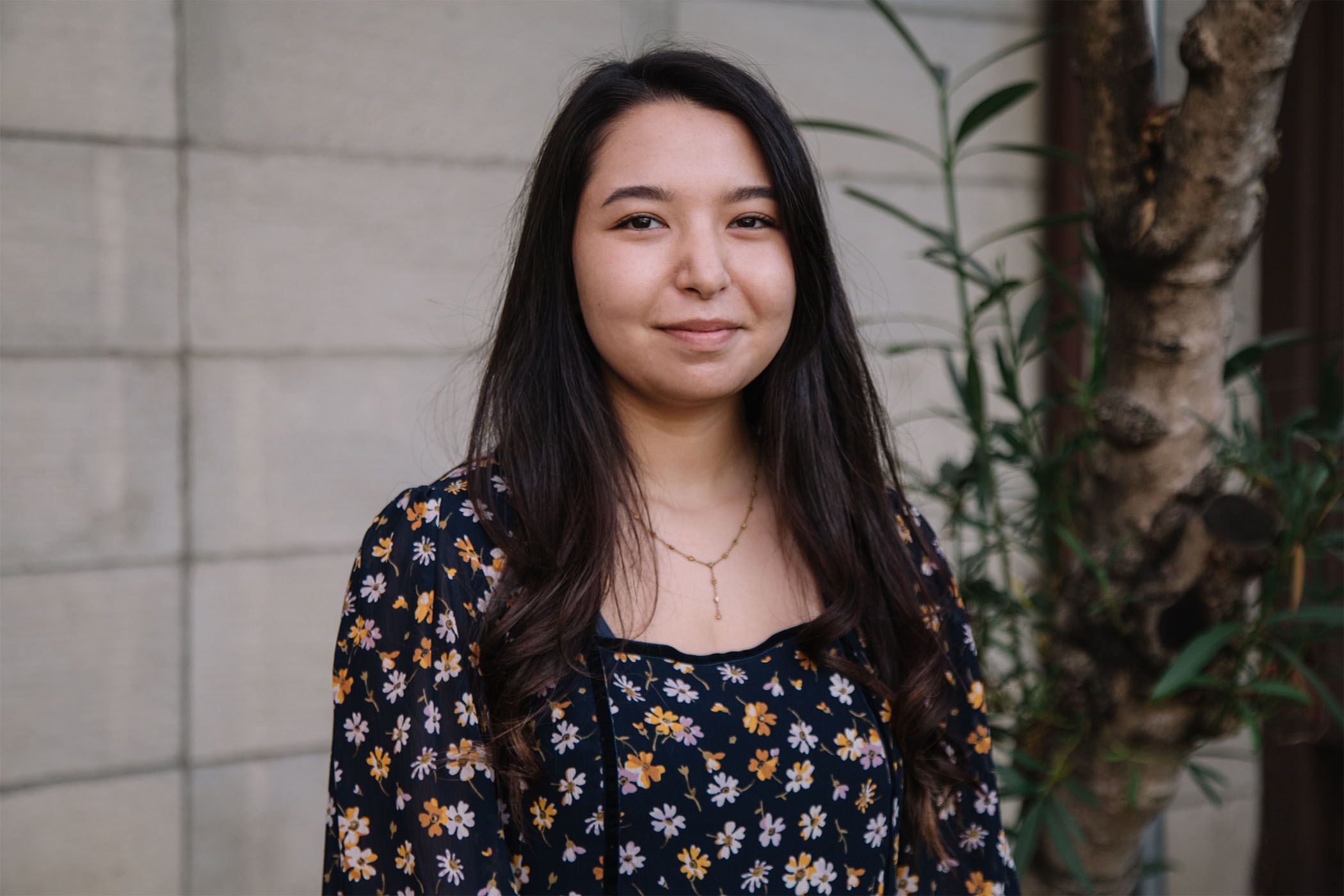 Isabella Bloom
Isabella Bloom is an audio and print journalist and a student at UC Berkeley's Graduate School of Journalism. She is a Sonoma County native and a 2020 graduate of UC Davis, where she received dual degrees in international relations and Japanese. Her reporting focuses on politics and the environment, and her narrative audio storytelling delves into language, disability and Japanese culture. Isabella is currently an editorial intern for POLITICO. She previously worked for The Sacramento Bee as a Capitol Bureau intern, covering the state Legislature and environmental policy, and published a front-page enterprise story about the labor shortage in California's care economy. Before that, she was a research assistant at the Investigative Reporting Program at UC Berkeley and interned at Northern California Public Media KRCB, Sonoma County's NPR station. Her work has also been published in KQED and KALW.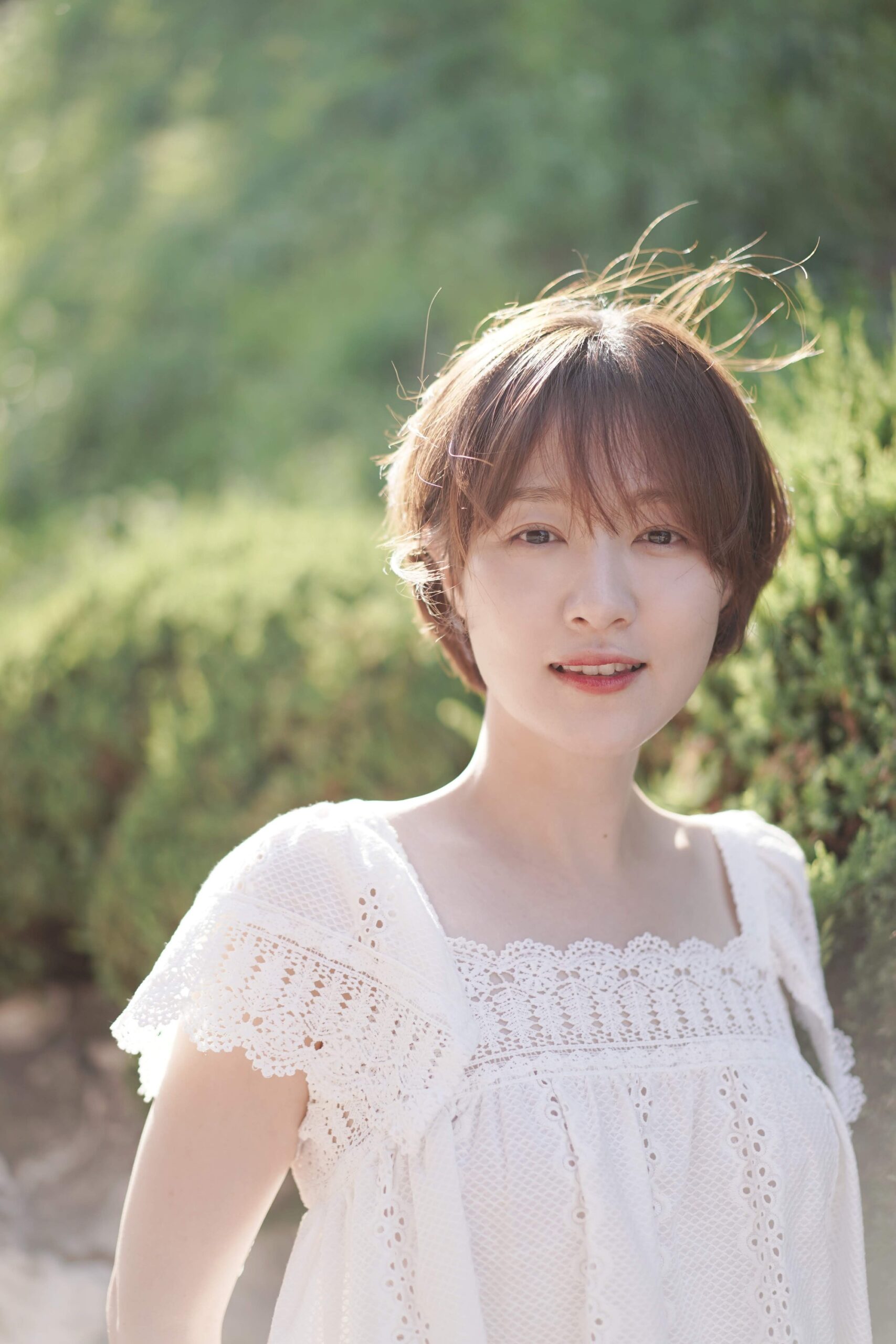 In Jeong Kim
In Jeong Kim has worked as an investigative journalist and filmmaker with the public broadcasting station, Gwangju MBC, in South Korea for the past decade. She is dedicated to reporting about social movements and has co-directed two documentaries about the Gwangju Uprising and The Candlelight Movement — both significant social demonstrations in South Korea's political history. She unearthed "The Platt Memo" in 2017, a historically significant memorandum and surviving audio recordings about the White House response to the Gwangju Uprising. Her work has received awards from Amnesty International South Korea and the Korean Broadcasters Association. In Jeong is also interested in the arts and print journalism; she is an editorial board member of the photography magazine, VOSTOK, as well as a contributor to magazines like The Nation. Currently a student in the Documentary track at the UC Berkeley Graduate School of Journalism, she is developing works which hone in on AAPI, Stop Asian Hate and other racial equity topics.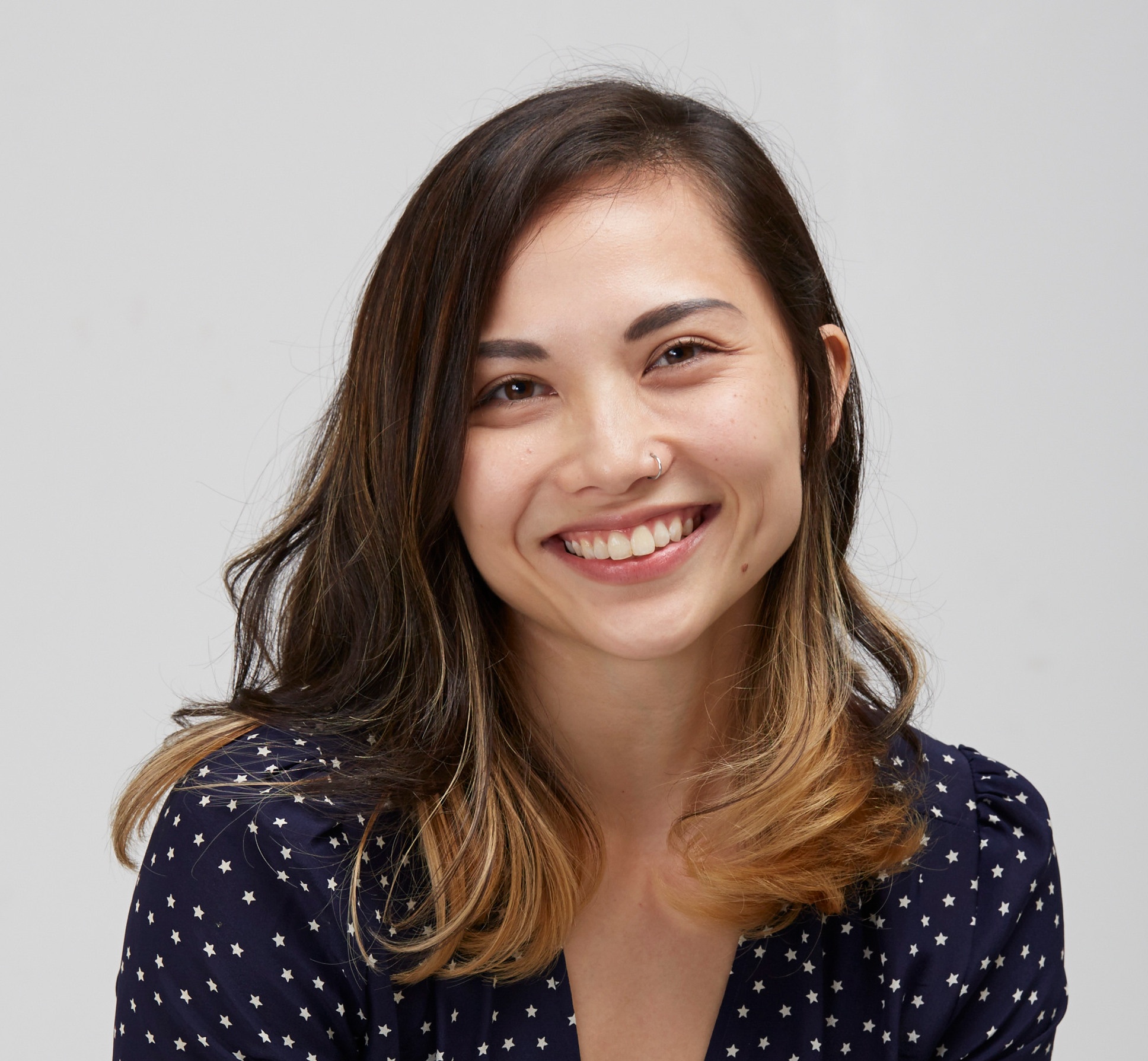 Dominique Mosbergen
Dominique Mosbergen is a graduate student at the Columbia University School of Journalism, where she's pursuing a concentration in science reporting, with a particular focus on climate change. She previously spent 10 years as a reporter at HuffPost, where she covered breaking news, politics, the environment, health, international news and many other areas of interest. A native of Singapore but a nomad at heart, Dominique has lived in India, Russia and both coasts in the U.S. She speaks four languages — English, Korean, Mandarin Chinese and Russian — and is insatiably curious about the entirely bizarre and wonderful world in which we live. She earned her bachelor's degree in 2011 at Columbia University, where she majored in Russian Literature. She's excited to now be back at Columbia's Morningside campus to dive deeper into climate science and to emerge from the Journalism School better equipped to report on what she believes is the most pressing crisis facing humanity today.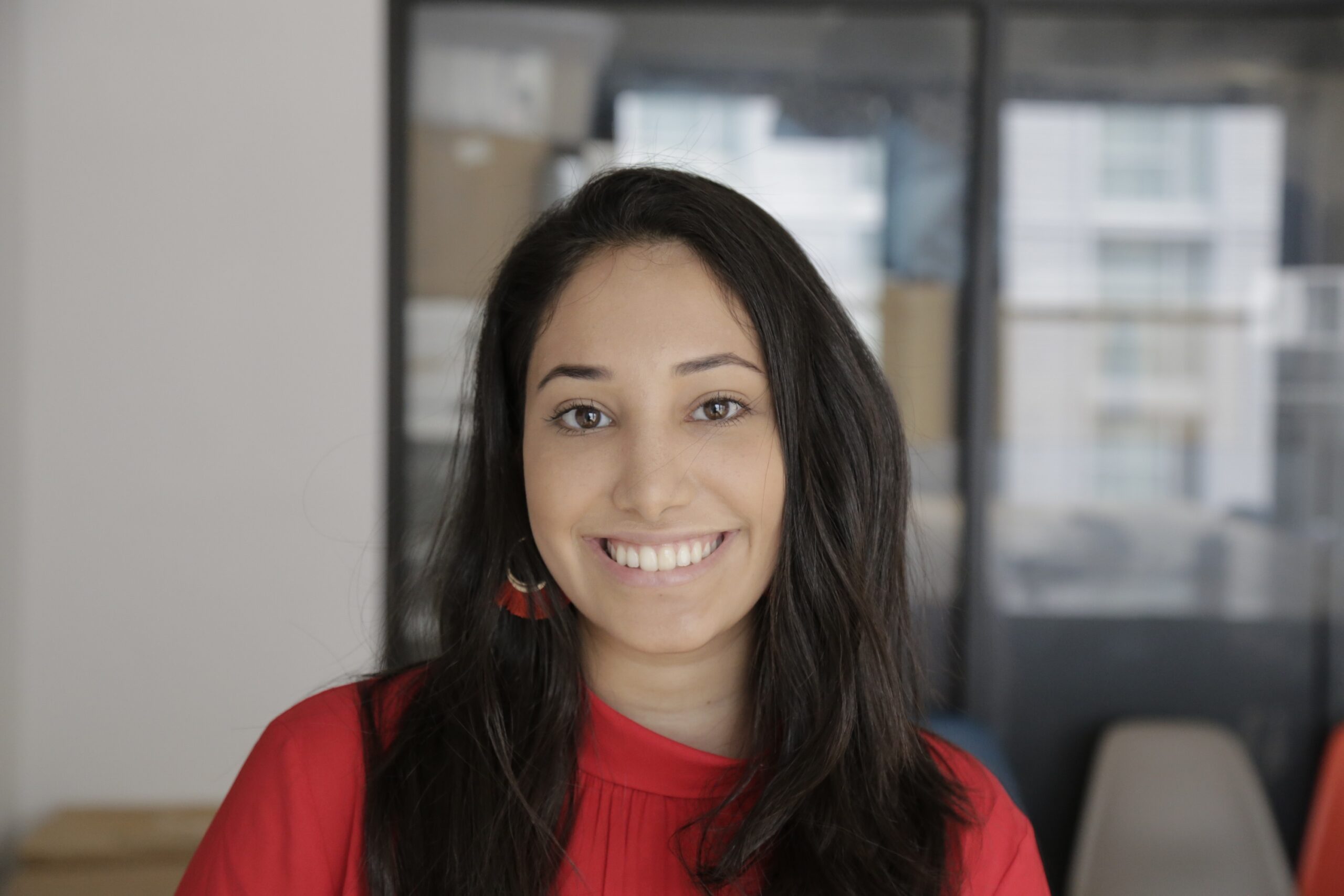 Erum Salam
Erum Salam is a part-time graduate student at the Columbia Journalism School and a reporter and producer at The Guardian, based in New York. Originally from Texas, she completed her undergraduate degree in communication and media studies at Texas A&M University. She is an avid traveler and adrenaline junkie. After graduate school, she hopes to continue reporting and one day become a foreign correspondent in the Middle East or North Africa.

FINALISTS: Farooq Ali Baloch, Anya Kaushal, Nhi Mundy, Ilena Peng, Kaidi Yuan, Victoria Zhuang
White House Correspondents' Association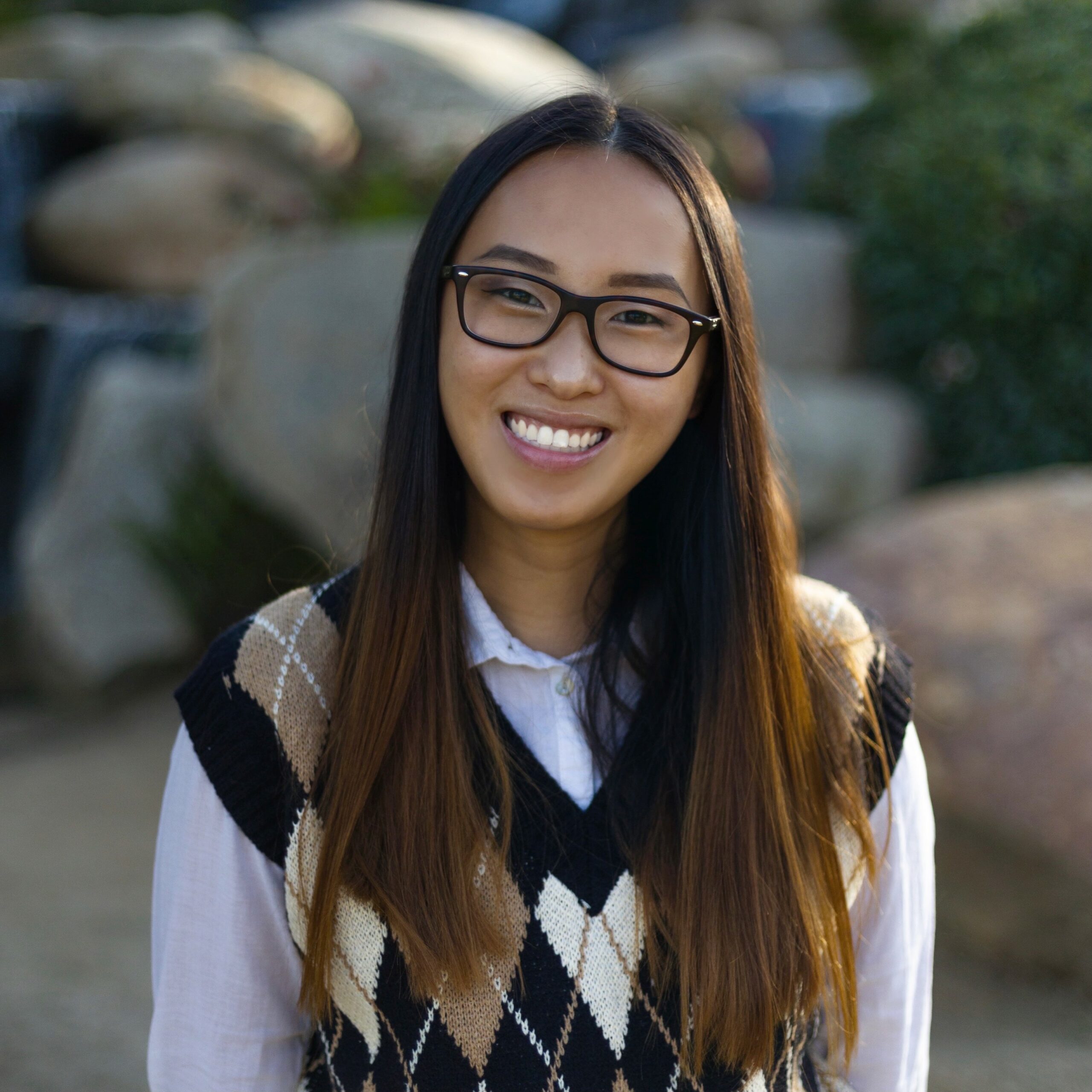 Stephanie Lai
From Temecula, California, she is a junior at Columbia University studying political science. She previously served as the News Editor for the Columbia Daily Spectator and has worked on metro desks across the country covering local and state politics including the Pasadena Star News, the Philadelphia Inquirer and the Los Angeles Times. She is a current New York Times Student Journalism Institute participant and will be working on the metro desk at the Washington Post this summer.
FINALIST: Daniel Lam
CIC/ANNA Chennault Scholarship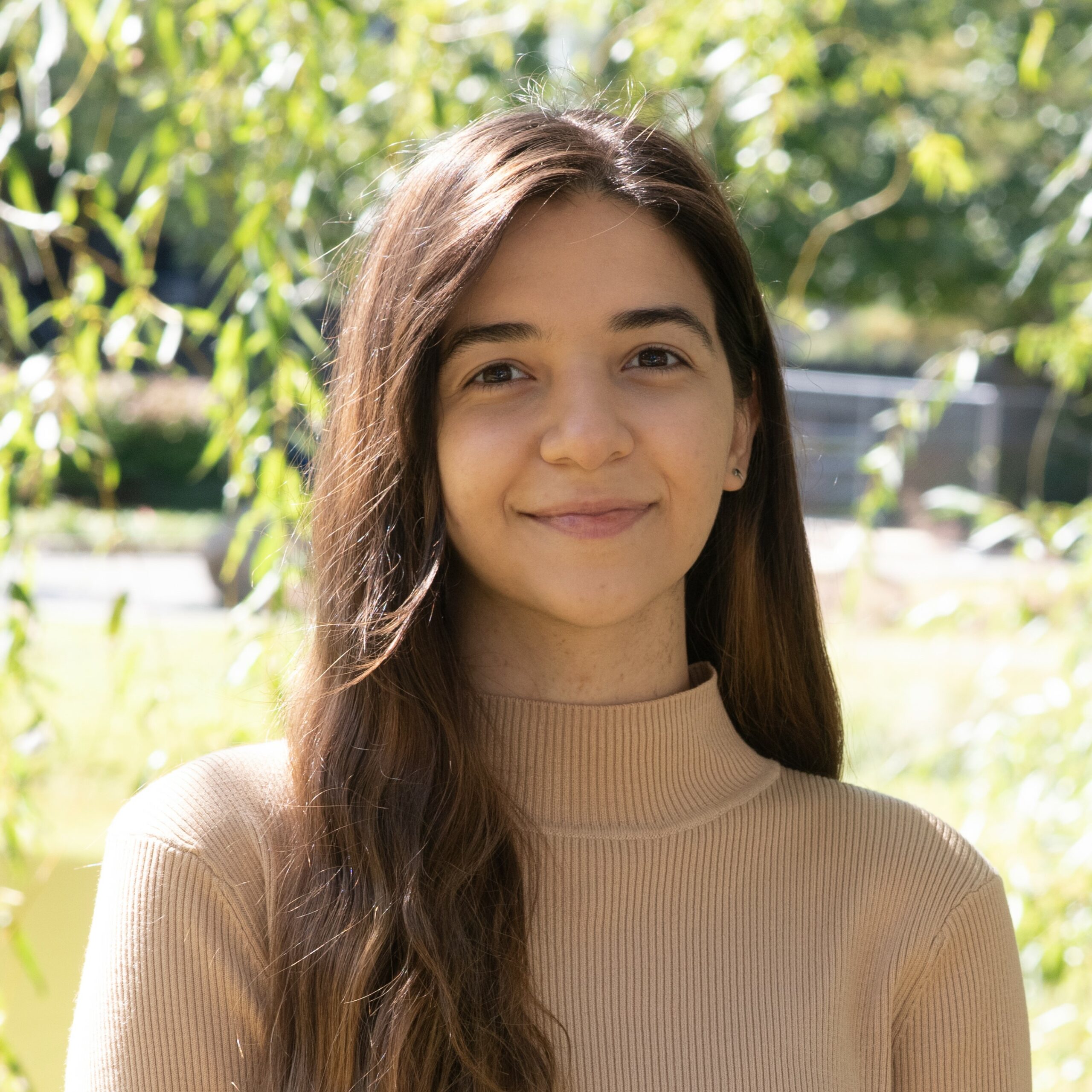 fatma rabia gursoy
Fatma Rabia Gursoy is an incoming graduate student at Columbia University School of Journalism. She decided to pursue journalism after her father, a Turkish journalist, was forced into exile as journalists were imprisoned in Turkey. Since then, she has had a passion for international journalism. During her undergraduate years, she served as an assistant multimedia editor for The Statesman, where she worked on articles and produced videos on international issues such as the Myanmar coup, Turkey's femicide rates and the refugee crisis in Greece. Previously, she worked as a reporter for The Media Line, an American news agency covering the Middle East, where she covered refugees and COVID-19 in the Middle East. During the summer of 2020, she started her international podcast on Spotify with guests from around the world. The podcast, Turning Pages, continues to grow. Gursoy aspires to become a foreign correspondent and report on international affairs. She wants to return to countries that have severe restrictions on press freedom and help re-establish journalistic values and integrity.

FINALISTS: Jing Feng, Fatma Rabia Gursoy
Michael Kim Broadcast Fellowship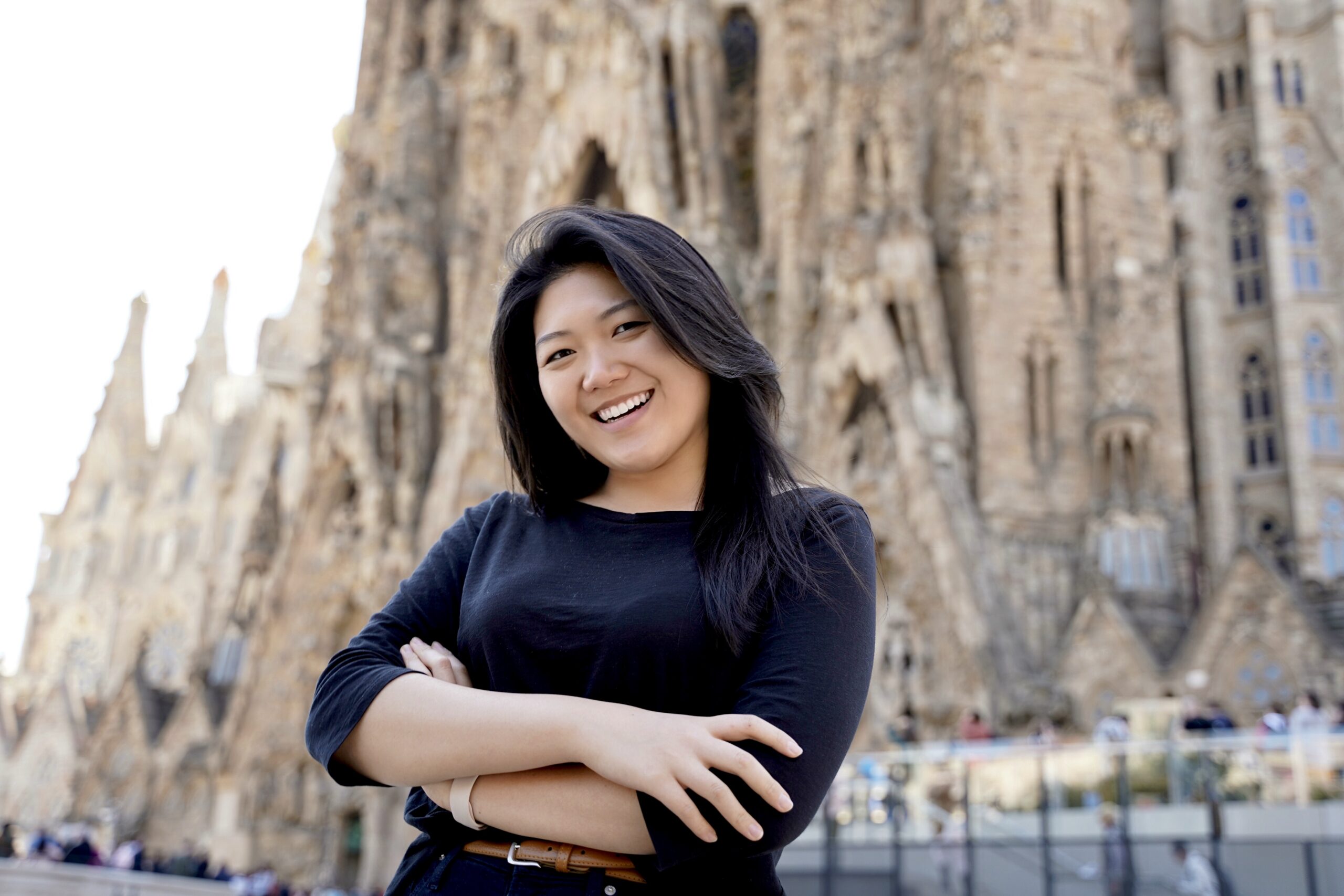 Paulina Jeng
Paulina Jeng is a bilingual digital media professional focusing on social media content and strategy. Specializing in emerging platforms, she has created work for outlets including ESPN, New York Public Radio and Inequality Media with Robert Reich. She currently works on the audience team at Axios. Jeng is a proud graduate of the University of California, Berkeley, and a member of the Asian American Journalists Association. She is a staunch advocate for belonging, diversity, equity, and inclusion and serves as a volunteer DEI advisor for collegiate Greek Life chapters across the Midwest, upper South and northern California. When not working, she can be found listening to artists in the concert hall, cheering at sports events and traveling around the world to explore different foods and cultures.
AL YOUNG SPORTS JOURNALISM SCHOLARSHIP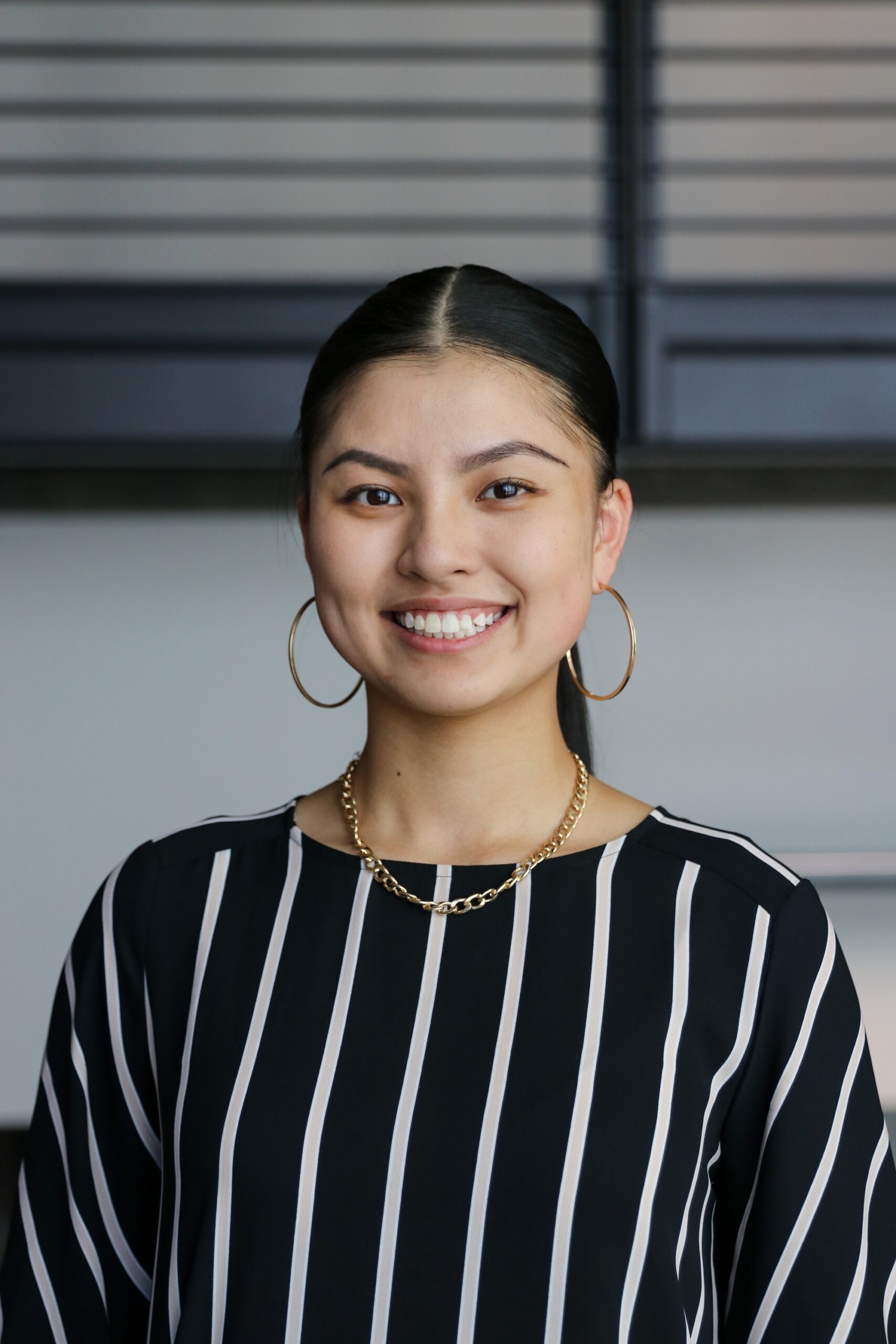 SUSAN Wong
Susan Wong is a third-year student at ASU's Walter Cronkite School of Journalism and Mass Communication studying Sports Journalism with a focus in sports photography, social media and public relations. Growing up in San Francisco, Susan played a variety of sports which blossomed into a passion for sports storytelling as she got older. When she finally picked up a camera as a junior in high school, she fell in love with capturing every tackle, jump shot, home run, etc. In her first two years at ASU, Susan covered as many sporting events as she could, including the 2020 Pac-12 Women's Basketball Tournament and the 2021 NCAA Men's and Women's Golf Championships.

Susan is currently a digital media intern with Sun Devil Athletics and the social media director for Blaze Radio. She also serves as the president of the AAJA-ASU student chapter and is involved with other student organizations on campus, working to include and promote more diverse voices in the industry. Susan also works in the Marketing and Communications department at ASU's Watts College of Public Service and Community Solutions creating content for social media. In her free time, she enjoys cooking, exploring new places and making cringey TikToks. Upon completion of her undergrad, Susan will return to the Cronkite School to earn her Master's in Mass Communication.
Jimmie & Suey Fong Yee Scholarship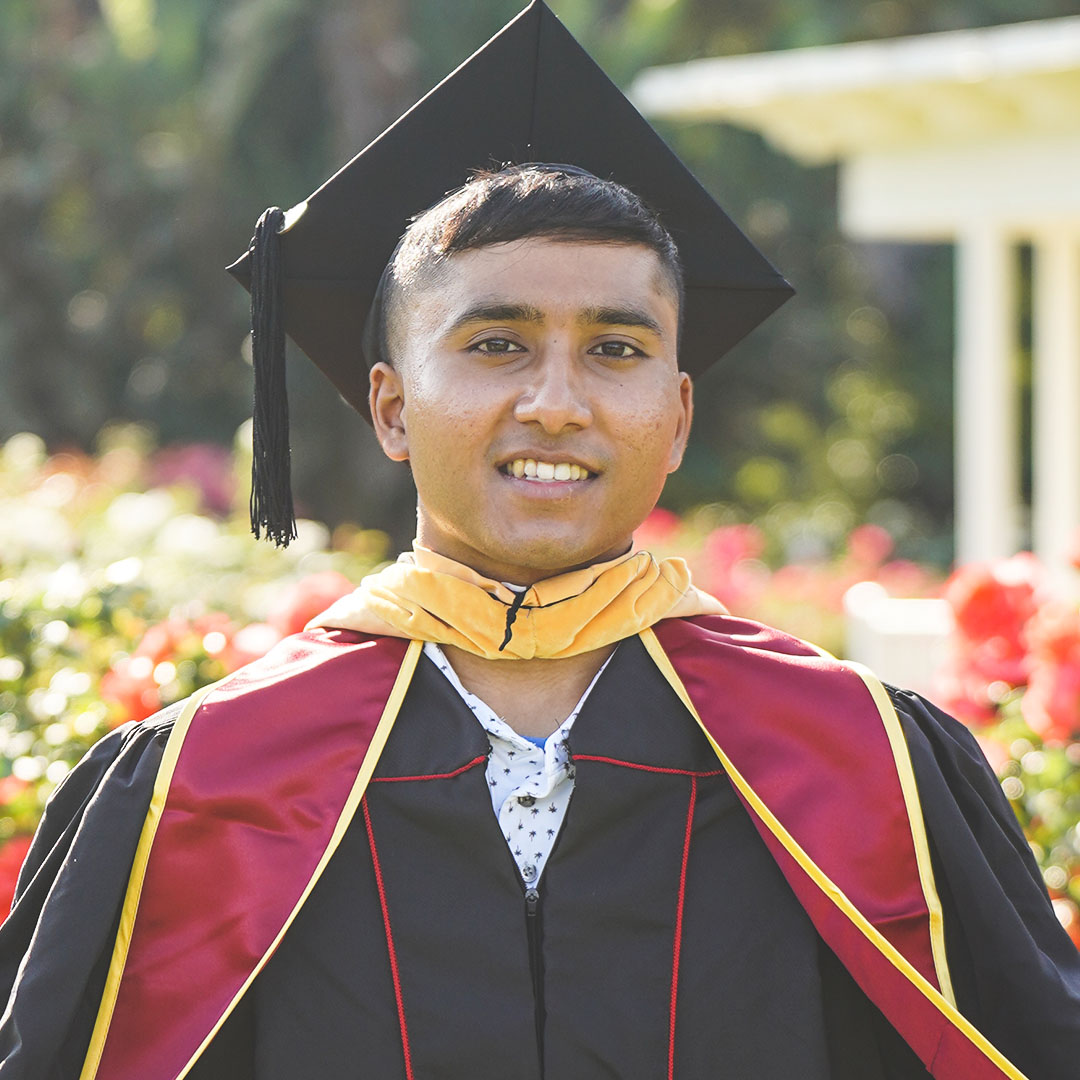 Pranav Iyer
Pranav Iyer is the founder of AMAZN HQ (@amaznhq), a media outlet dedicated to providing a platform for Asian Americans in sports, and works for the Social Media team at ESPN. He is a graduate of Chapman University, where he majored in Broadcast Journalism and Kinesiology. At Chapman, he became one of the only South Asians to ever play collegiate football in the SCIAC conference. A year after graduating in 2020, he completed his Masters of Journalism at USC in 2021. Pranav has had stops at numerous media outlets prior to ESPN, including FOX Sports, Spectrum Sportsnet, KTVU and GetSportsFocus. Being a former Asian American college athlete who struggled with cultural, societal and racial barriers, his biggest mission through his work is to help shine a light on underrepresented and underreported communities.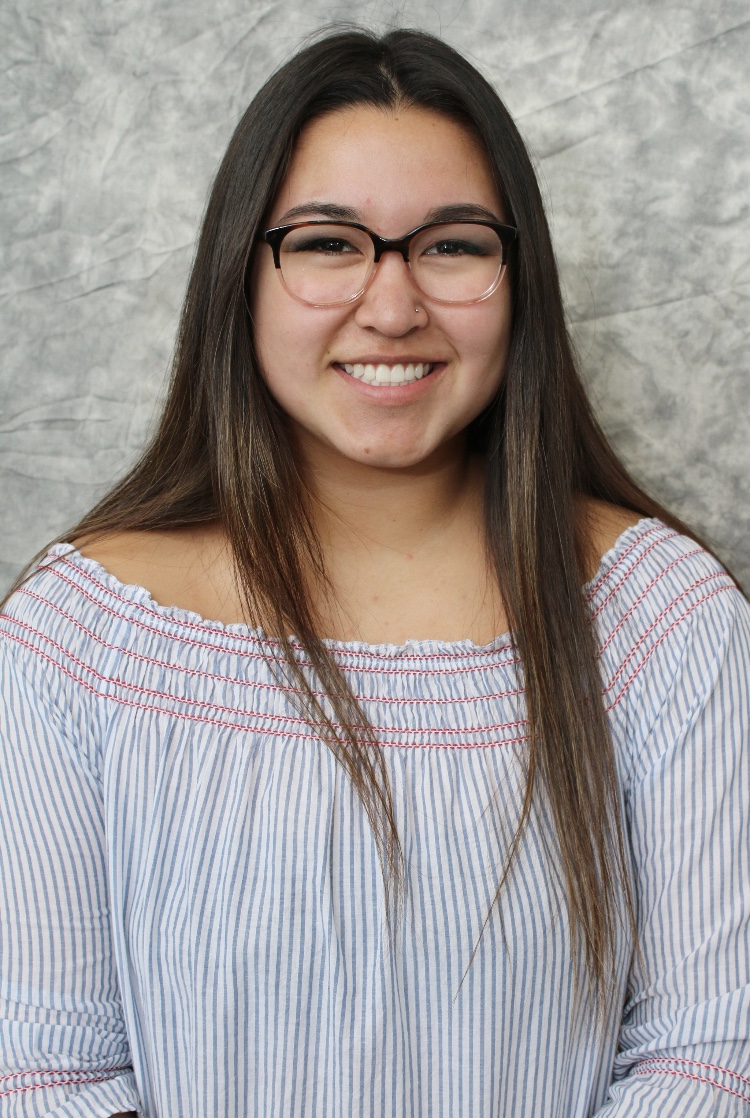 Cora HALL
Cora Hall is a recent graduate of Ferris State University in Big Rapids, Michigan, where she majored in Journalism and Technical Communication and minored in psychology. She is from Lansing, Michigan and played sports growing up until she graduated high school. Her journalism career began her senior year of high school when she was Co-Editor in Chief of the student newspaper and then worked all four years at the Ferris State Torch, ending as Editor-in-Chief her senior year. Cora was involved in the student club for Special Olympics at Ferris, as well as the honors program. In her free time she enjoys working out, reading and watching women's sports. She previously interned at the Grand Haven Tribune in Michigan and is currently a sports reporting intern for the Kansas City Star through the Sports Journalism Institute.
ESPN/AAJA Sports Task Force Internship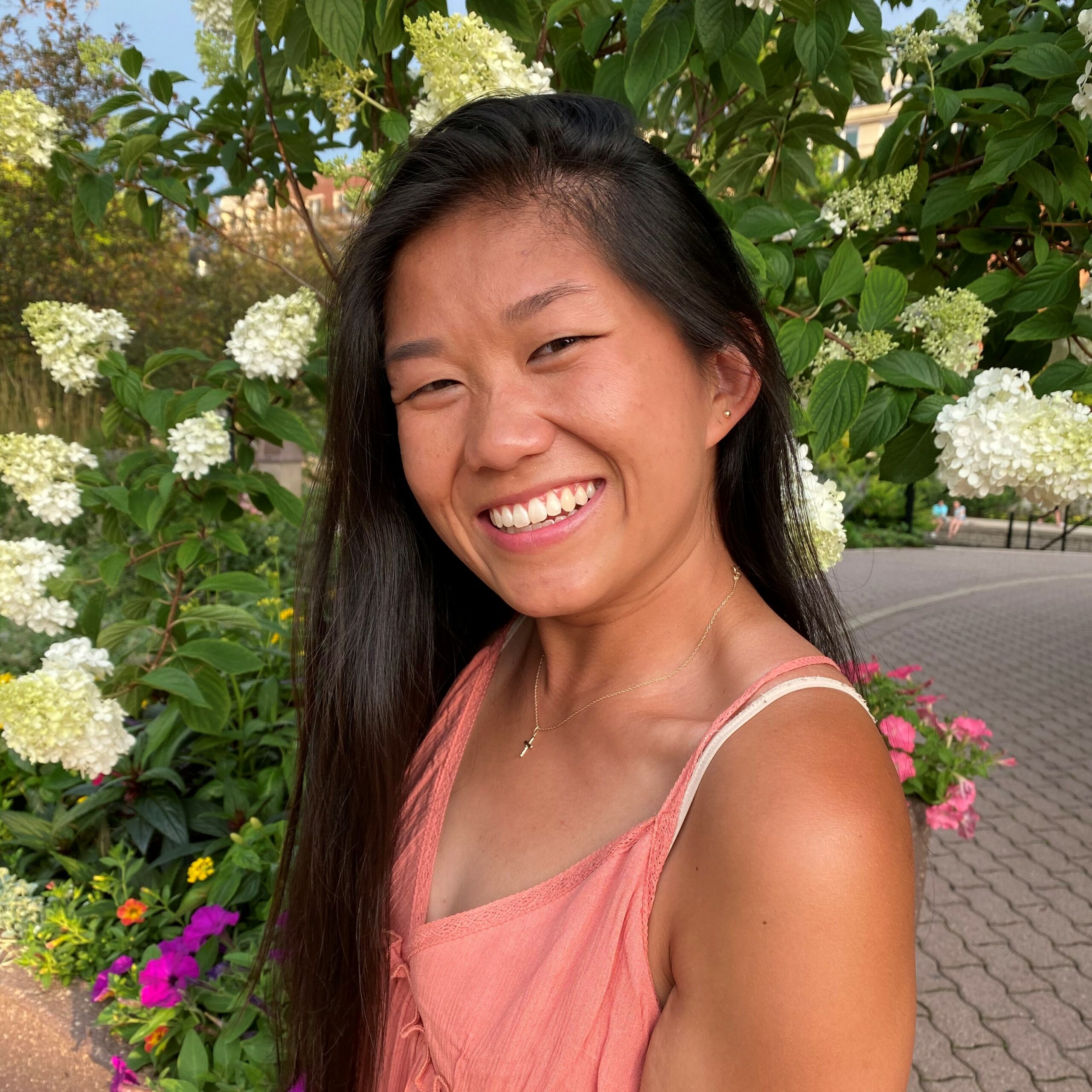 Zoë Comerford
Zoë Comerford is originally from Naperville, Illinois, which is a suburb of Chicago. Zoë is a double major in Journalism and Digital Media at Marquette University with a double minor in Spanish and Theology. Zoë has been the Executive Sports Editor for the Marquette Wire, the student media organization, for the past three semesters. She is also a member of three national honor societies (Alpha Sigma Nu, Lambda Pi Eta, Kappa Tau Alpha), the university's honors program, as well as Student Alumni Ambassadors. During Zoë's sophomore year in 2019, she partook in Marquette Mentors, the alumni mentorship program, and paired with then-Cubs play-by-play broadcaster Len Kasper.

Zoë interned for WGN-TV in Chicago in 2019. Zoë obtained Marquette's O'Brien Fellowship in Public Service Journalism. Throughout her studies, Zoë worked with a professional journalist on an investigative project on the railroad industry. She was chosen as a marketing intern for Marquette Mentors. She is excited for the opportunity to work for ESPN this summer as a Social Media intern! Thank you to the AAJA Sports Task Force for helping her along the process and also her many connections within AAJA like Michael Huang and Michele Steele. She could not have done this without her support system of her family, boyfriend, friends and large network.
ABC News Alexa Valiente Memorial INternship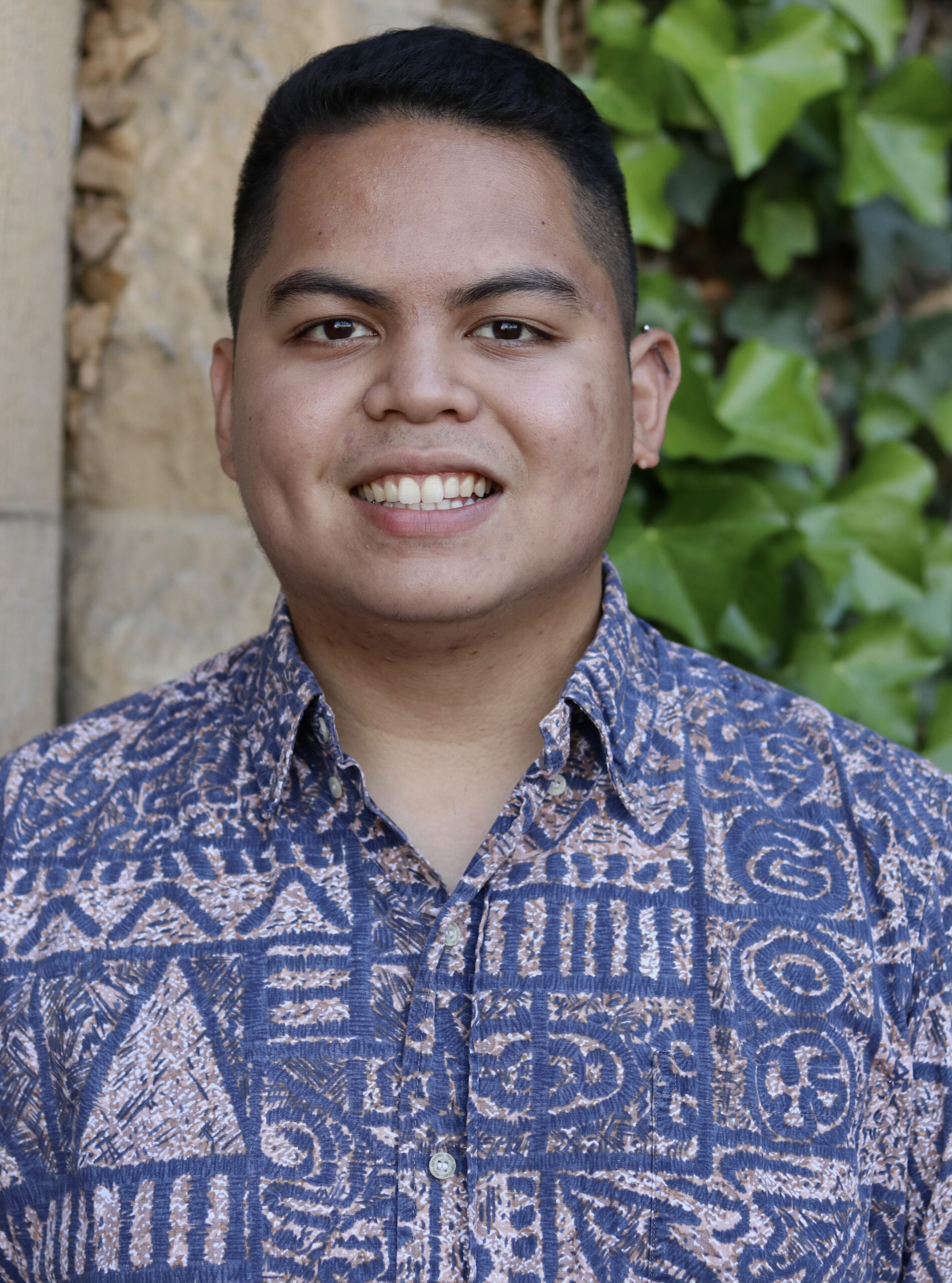 Thomas Mangloña II
Thomas Mangloña II will be interning with GMA3: What You Need to Know through a partnership with AAJA. This internship is named in honor of our late colleague, Alexa Valiente. Thomas is Indigenous Chamorro from Rota in the Northern Mariana Islands, a U.S. Territory. He previously reported on regional and local issues for KUAM News on Guam. He also interned on the assignment desk for ABC7 News in San Francisco. Thomas will graduate from Stanford University's Graduate Program in Journalism in June and is a Harry S. Truman Scholar. He is an alumnus of UC Berkeley, where he majored in Media Studies and is a Gates Millennium Scholar. Thomas is an active member of AAJA, where he co-founded the Pacific Islander Task Force to advocate for journalists and coverage across Oceania. He enjoys long bike rides on his home island along the cliff line.
Mary quon moy ing memorial Scholarship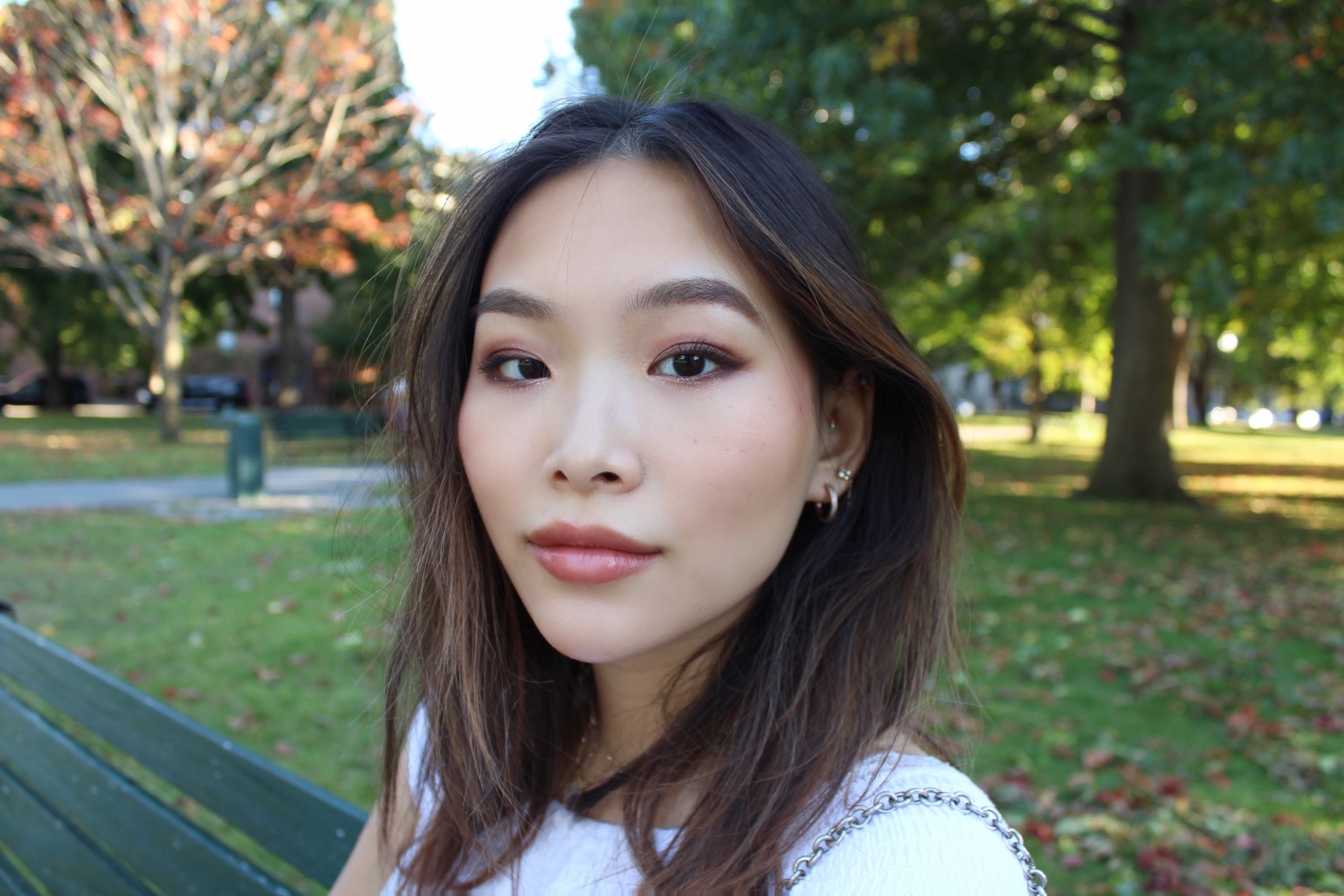 Christine Mui
Christine Mui is a student at Harvard College studying economics, with plans to pursue journalism after she graduates in 2023. There, she writes for the Harvard Political Review and The Harvard Crimson. She previously worked as a reporter and editor for Boston Chinatown's Sampan Newspaper and is finishing a co-op at The Boston Globe. The Mary Quon Moy Ing Memorial Scholarship will greatly help her with living expenses during a political reporting internship this summer.

FINALISTS: Christine Mui, Fatma Rabia Gursoy, Nathanael Hyun, Daniel Lam
NBC NEWS Summer Fellowship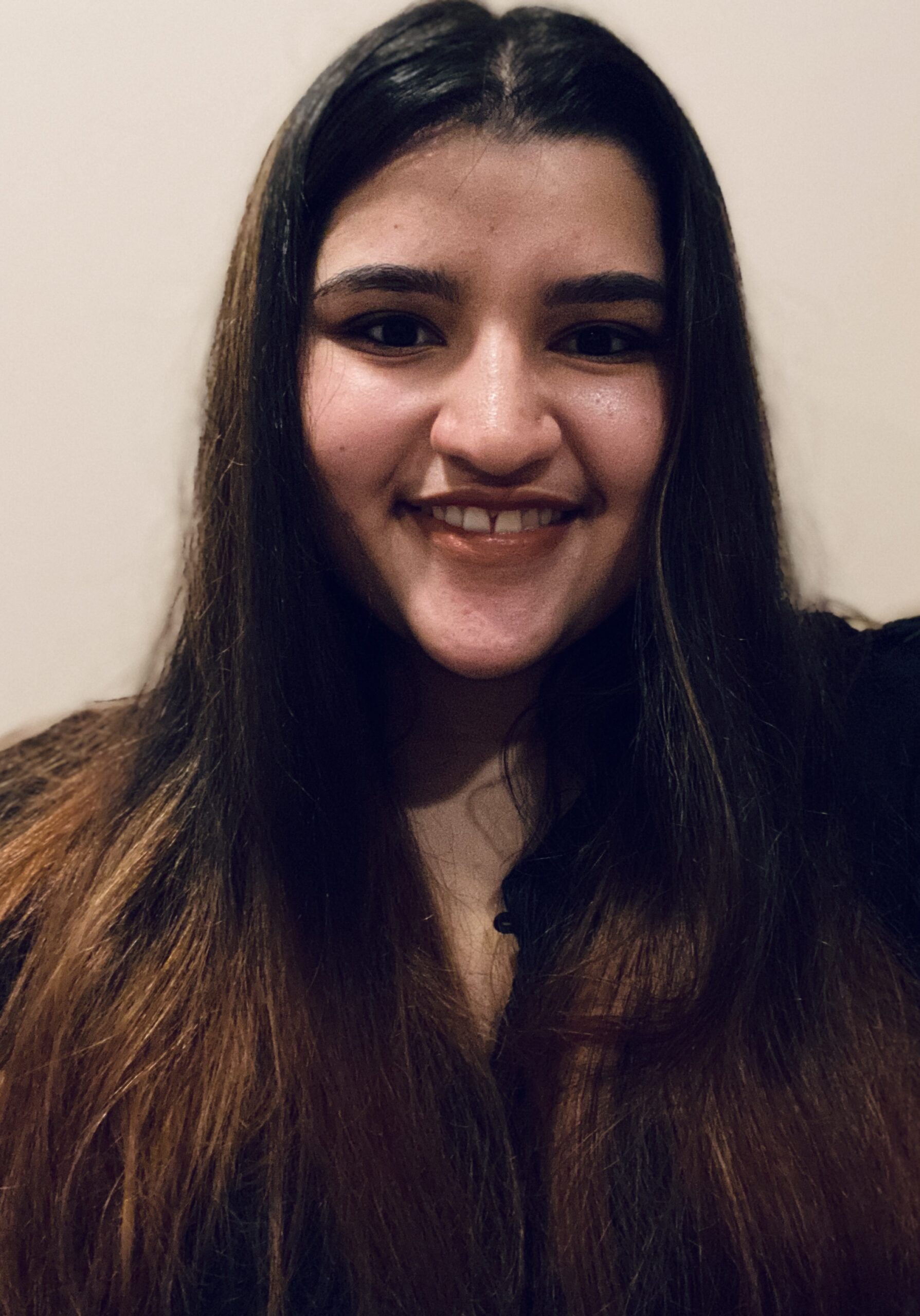 Kanika Mehra
Kanika is a rising junior at the University of Maryland, majoring in English and Government and Politics. She is incredibly grateful to be working at The Rachel Maddow Show this summer through the AAJA/NBC summer fellowship program. Before that, she took a gap year during the pandemic and spent that time interning with several think-tanks in the DC area, including the Woodrow Wilson Center for International Scholars and the Bipartisan Policy Center, while also staying involved with her campus newspaper, for which she has been both a news and entertainment writer. She ultimately hopes to do work at the intersection of news, politics, and comedy. In her free time, she enjoys making painstakingly curated smoothie bowls, graphic design, listening to Dad music, and watching TV shows cancelled before their time.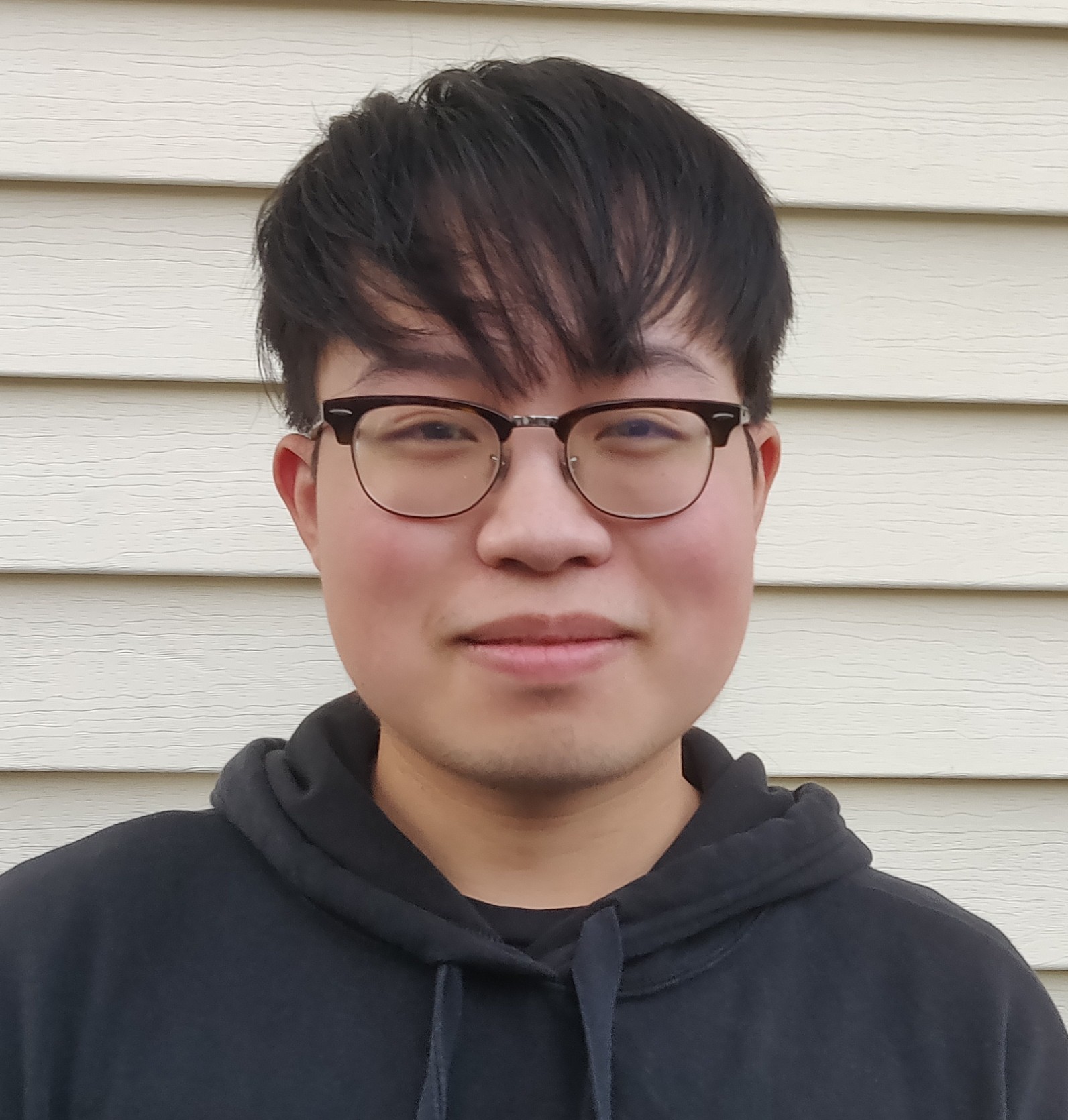 Kenneth Tran
Kenneth Tran is a rising junior majoring in Politics and Communication at Saint Anselm College. Currently/most recently, he has worked as an AAJA fellow for All in With Chris Hayes. Previously, he has written for the Granite State News Collaborative as an Election SOS Fellow covering the 2020 election.
lloyD Lacuesta Broadcast Internship Grant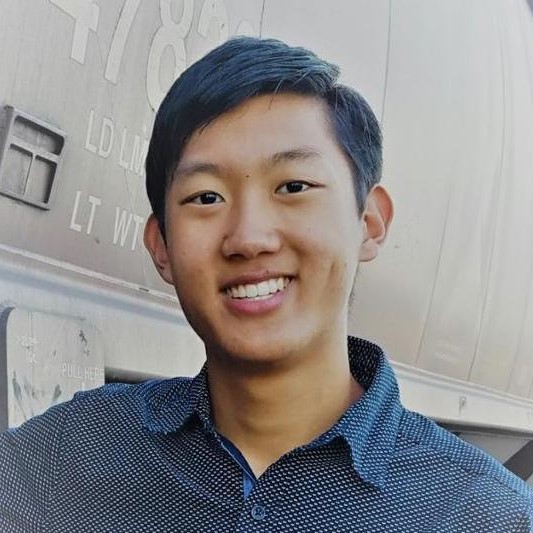 Nathan Hyun
Nathan Hyun is a rising senior majoring in Journalism and minoring in Marketing and Sports Media Studies at the University of Southern California. He is from Tacoma, Washington, where his love for journalism started in middle school. At USC, Nathan serves as a producer and reporter for Annenberg Media, USC's student-run media organization. He is also an active member of Alpha Gamma Omega, Asian American Journalists Association and Asian American Christian Fellowship. He has previously interned for The News Tribune in Tacoma, FOX News and NBC Nightly News. In his free time, Nathan enjoys making Tik Toks, playing sports and rooting for his Seahawks and Mariners. Nathan is currently interning with CBS News.

FINALIST: Daniel Lam
SAM CHU Lin Broadcast News Internship Grant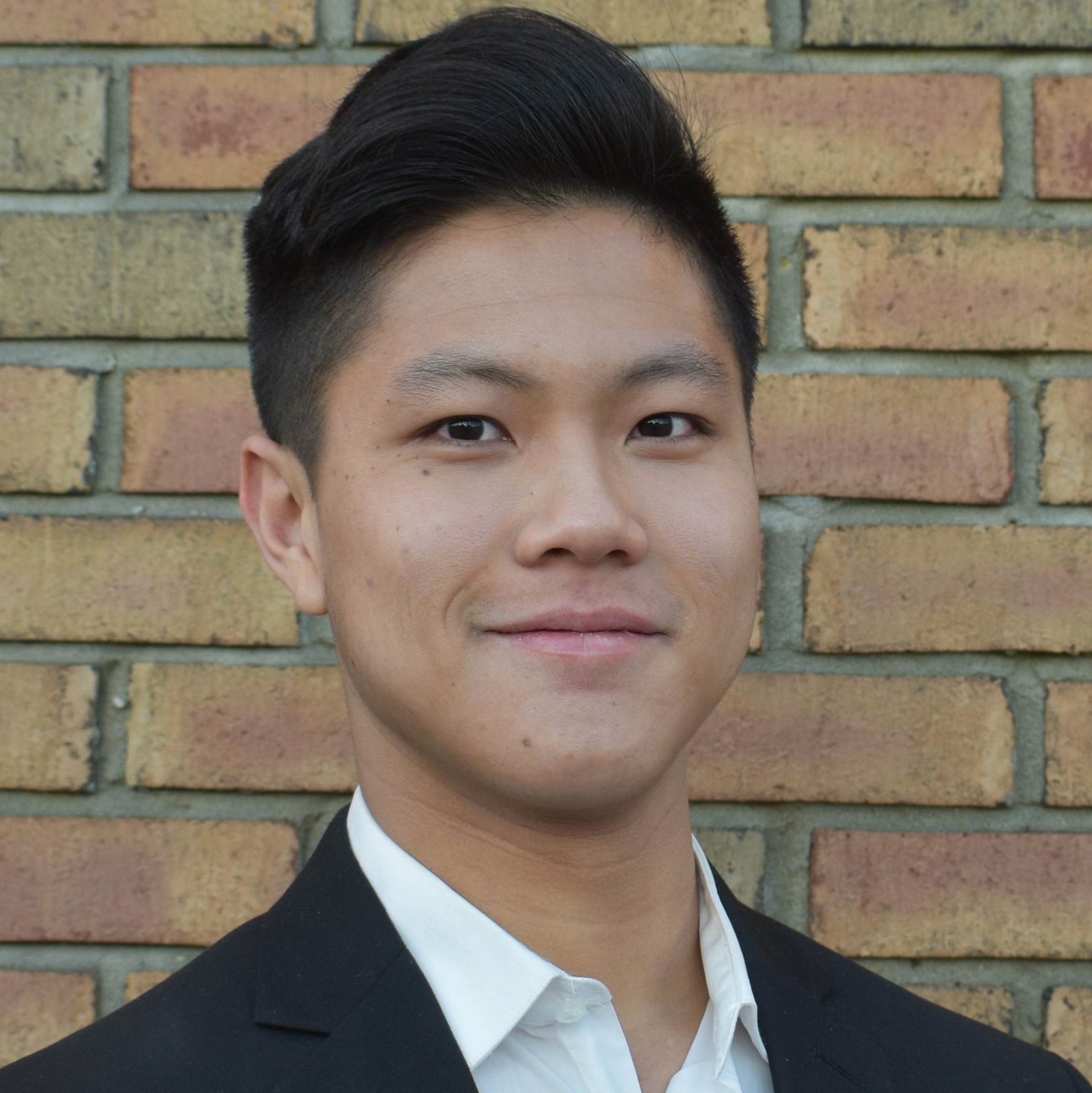 Daniel Lam
Daniel Lam is a rising senior at Dartmouth College where he is a government major and is heavily involved in his campus radio station. Since his freshman year, he has hosted a variety talk and radio show, worked as a rock DJ on commercial station 99Rock WFRD and currently serves as the News Director for the student-run digital radio station, WDCR. He took the helm of the WDCR News Department just before the 2020 election, and since then, he has increased WDCR News' visibility on campus, expanded WDCR's coverage and recruited the most reporters from any freshman class in the past decade. As a reporter at WDCR, he extensively covered New Hampshire's First in the Nation Primary, and interviewed candidates Pete Buttigieg, Tulsi Gabbard and Andrew Yang, as well as high-profile campaign surrogates such as Dr. Jill Biden.

Daniel's passion for storytelling has also led him to pursue audio production beyond campus. He produced seasons 1 and 2 of the How to Win a Campaign podcast and was a podcast research associate at Pénelopé Studios for two forthcoming podcasts. This summer, Daniel is working as an intern for NPR's National Desk. When he is not sticking a microphone in a politician's face or diving deep into a new podcast topic, Daniel can be found cooking or grilling, mentoring AAPI students as a mentor for his school's Asian American Mentoring Program or competitively chopping wood as a member of his school's timbersports team.

FINALIST: Nathan Hyun
Stanford Chen Internship Grant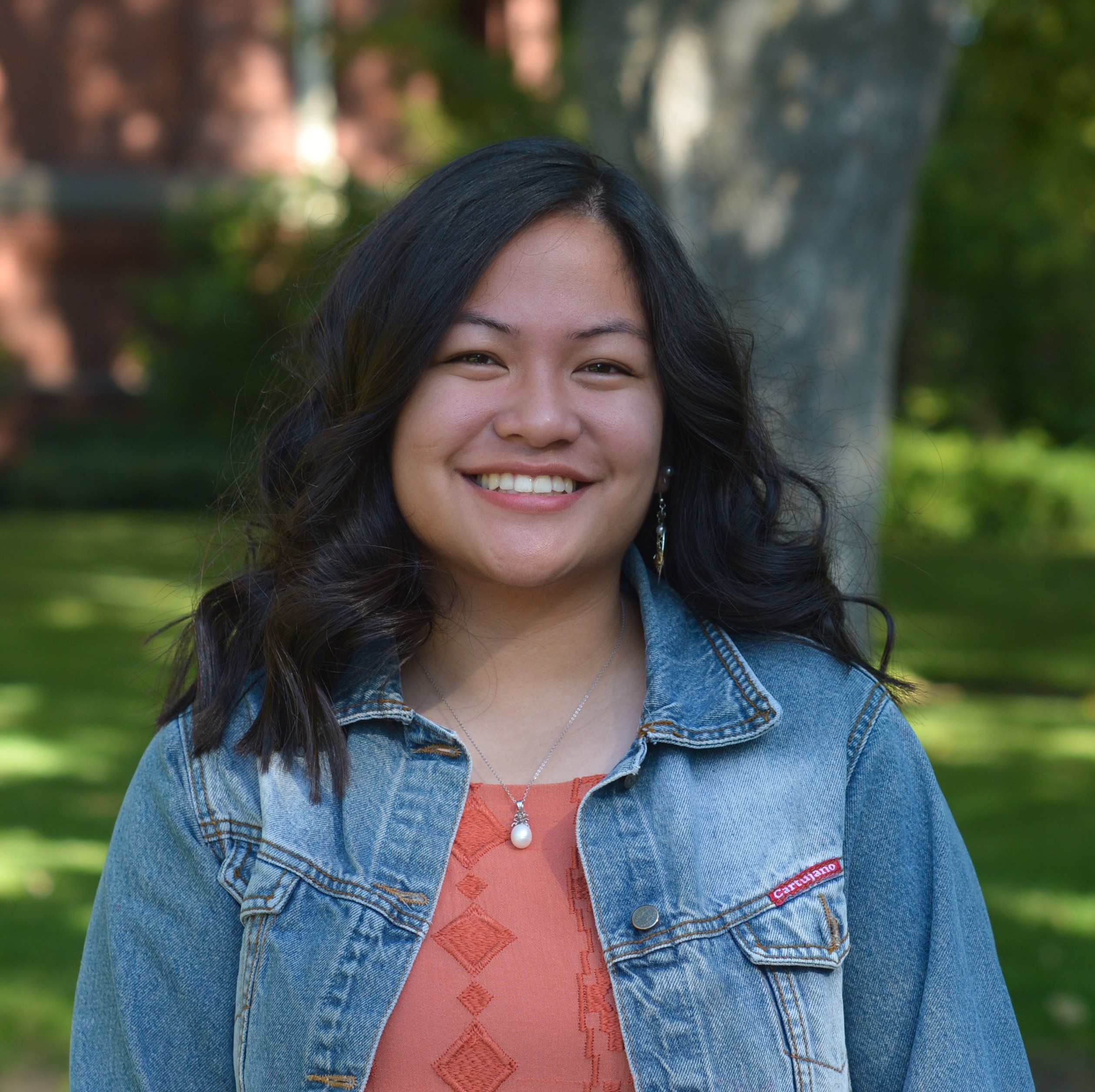 Angelica Relente
Angelica Relente recently received her bachelor's degree in multimedia journalism from Washington State University. This summer, she will work at The News Tribune as one of its news interns. During her time with TNT, she wants to focus her coverage on underrepresented communities while continuing to sharpen her journalism skills. In spring 2021, she was an intern at the Columbia Basin Herald, where she covered the state's legislative session. In college, she worked as the editor-in-chief, news editor, layout editor and news reporter for WSU's student newspaper, The Daily Evergreen. Angelica is a proud first-generation immigrant — she was born in Manila, Philippines, and moved to Oahu, Hawaii, when she was 8 years old.

FINALISTS: Nina Pasquini, Jaden Amos
ProPublica Diversity Scholarship Winner
Winners attending this year's #AAJA21 Convention are Tanushri Sundar, Thomas Mangloña II, Angelica Relente, Angela Yang, Chloe K. Li and Matthew Reysio-Cruz. For a list of all ProPublica winners, click here.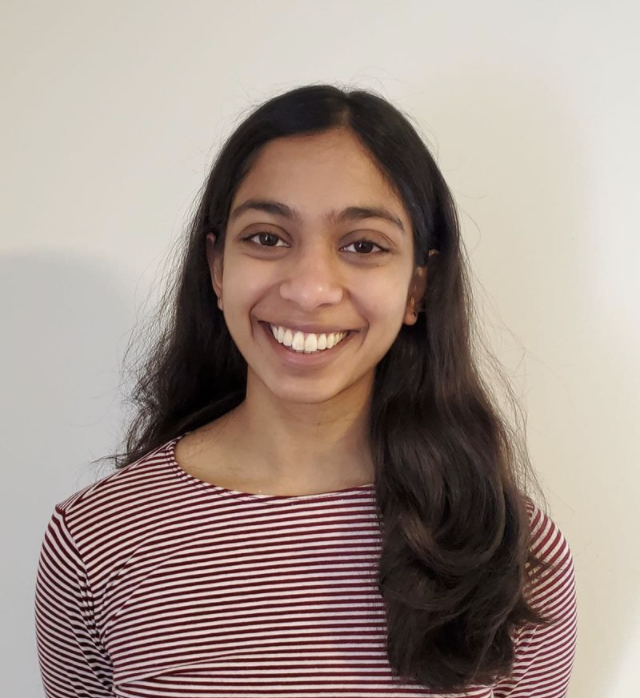 Tanushri Sundar
Tanushri Sundar is a senior computer science and cognitive science student at Brown University, where she has completed coursework in nonfiction writing. Last summer, she researched pandemic learning losses in Providence, Rhode Island. Previously, she taught public speaking in Japan, wrote science research articles for The Brown Daily Herald and worked in data visualization. After graduation, Sundar would like to pursue data journalism and report on Asian American experiences. She will attend AAJA.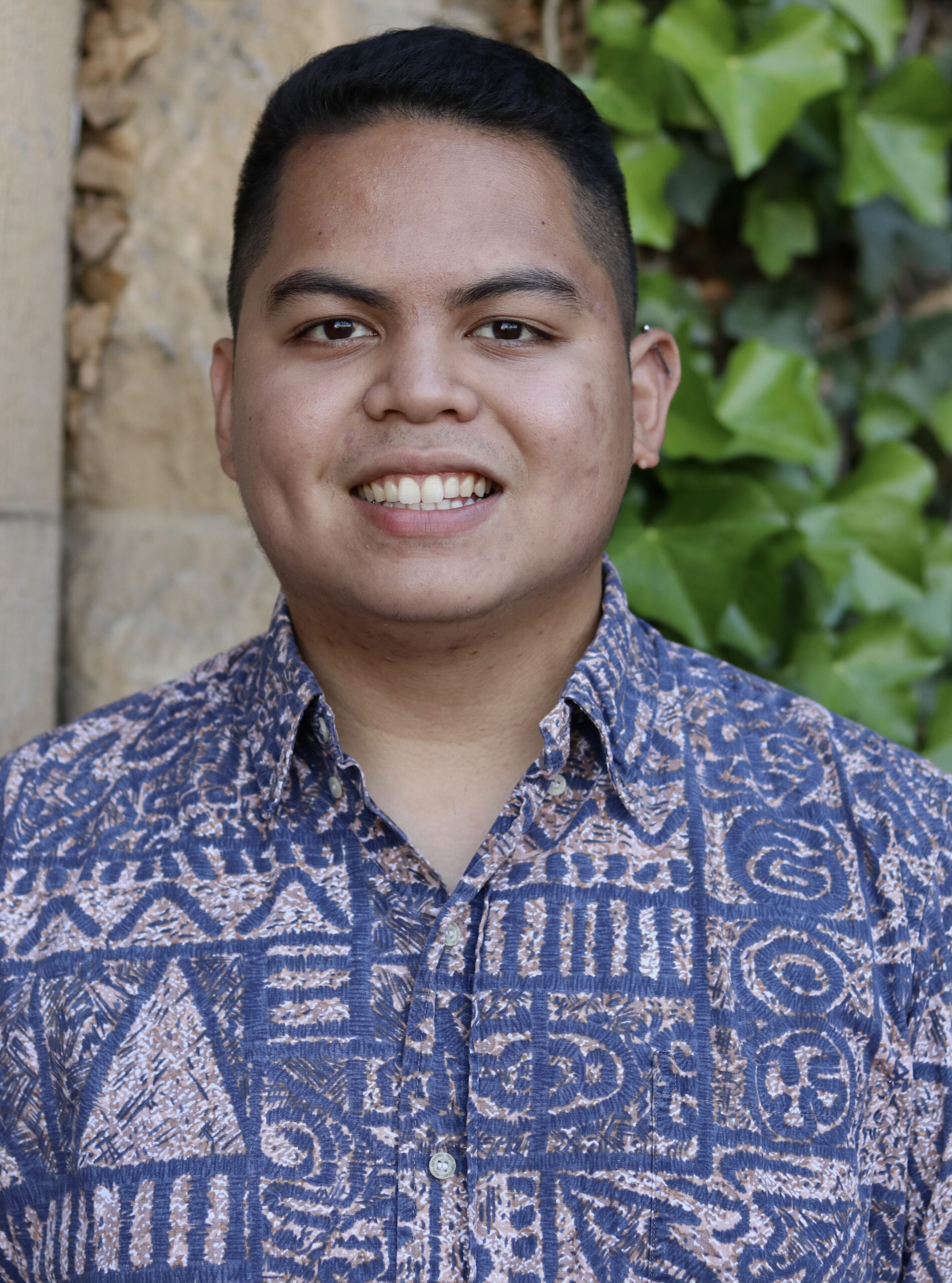 Thomas Mangloña II
Thomas Mangloña II is a journalist from Rota in the Northern Mariana Islands with experience working in regional and local newsrooms across print, radio, television and digital platforms. He is a recent graduate of the University of California, Berkeley and a graduate student in journalism at Stanford University as a Truman Scholar. He is passionate about telling stories from and for Oceania. Mangloña will be attending AAJA.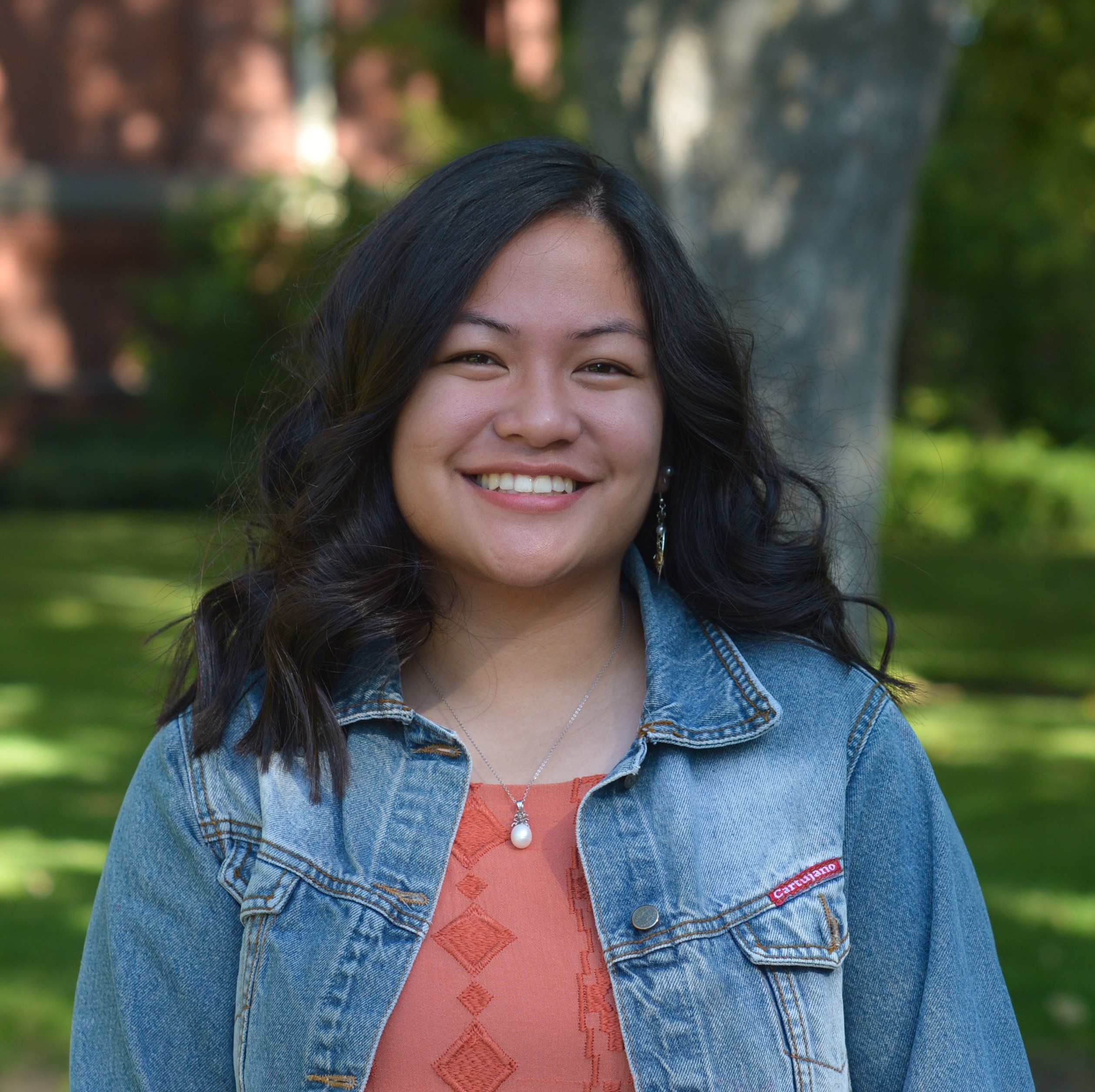 Angelica Relente
Angelica Relente is a fourth-year multimedia journalism student at Washington State University. Currently, she is an intern at the Columbia Basin Herald, reporting on the state legislative session. Previously, she has worked as the editor-in-chief, news editor, layout editor and news reporter for WSU's student newspaper, The Daily Evergreen. After she graduates in May 2021, she will work at The News Tribune as one of its summer news interns. Angelica was born in Manila, Philippines, and moved to Oahu, Hawaii, when she was 8 years old. Relente would like to attend AAJA, IRE, JAWS, NPPA, ONA and SRCCON.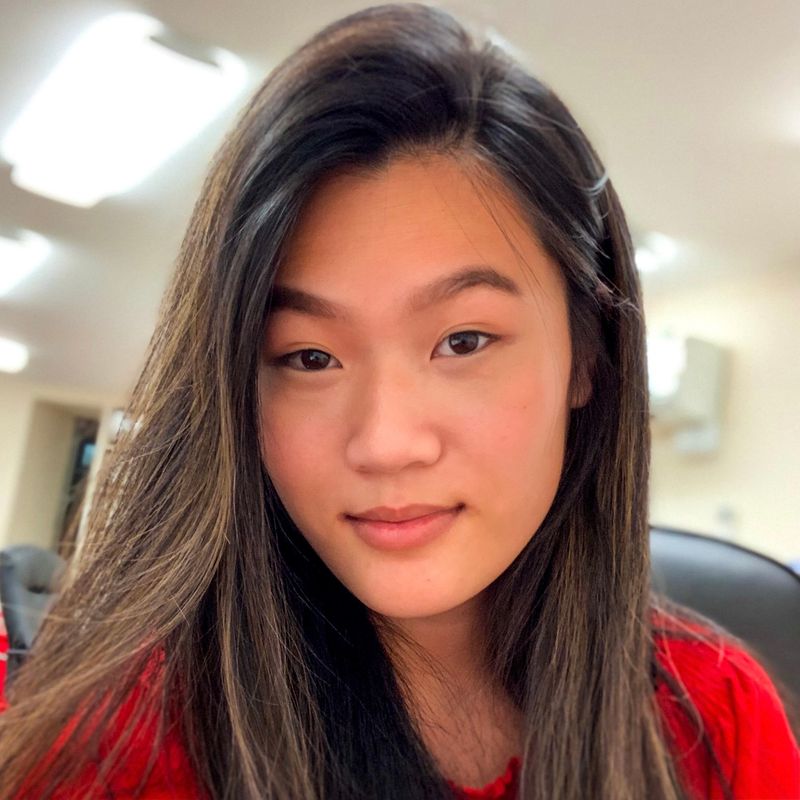 Angela Yang
Angela Yang is a sophomore at Boston University studying journalism and international relations. She currently interns at WGBH, a member station of NPR, and is a freelance fact-checker for "America's Test Kitchen." Her work has been published by Poynter, The Boston Globe and CBS Boston. Previously, she served as editor-in-chief of her college newspaper The Daily Free Press. Yang aims to expand news audiences by telling stories that resonate with underrepresented readers, especially during a time when trust in the media is fraying rapidly. Throughout her career, she hopes to continue examining class-based inequities through narrative reporting that humanizes the data. Yang will be attending IRE and ONA.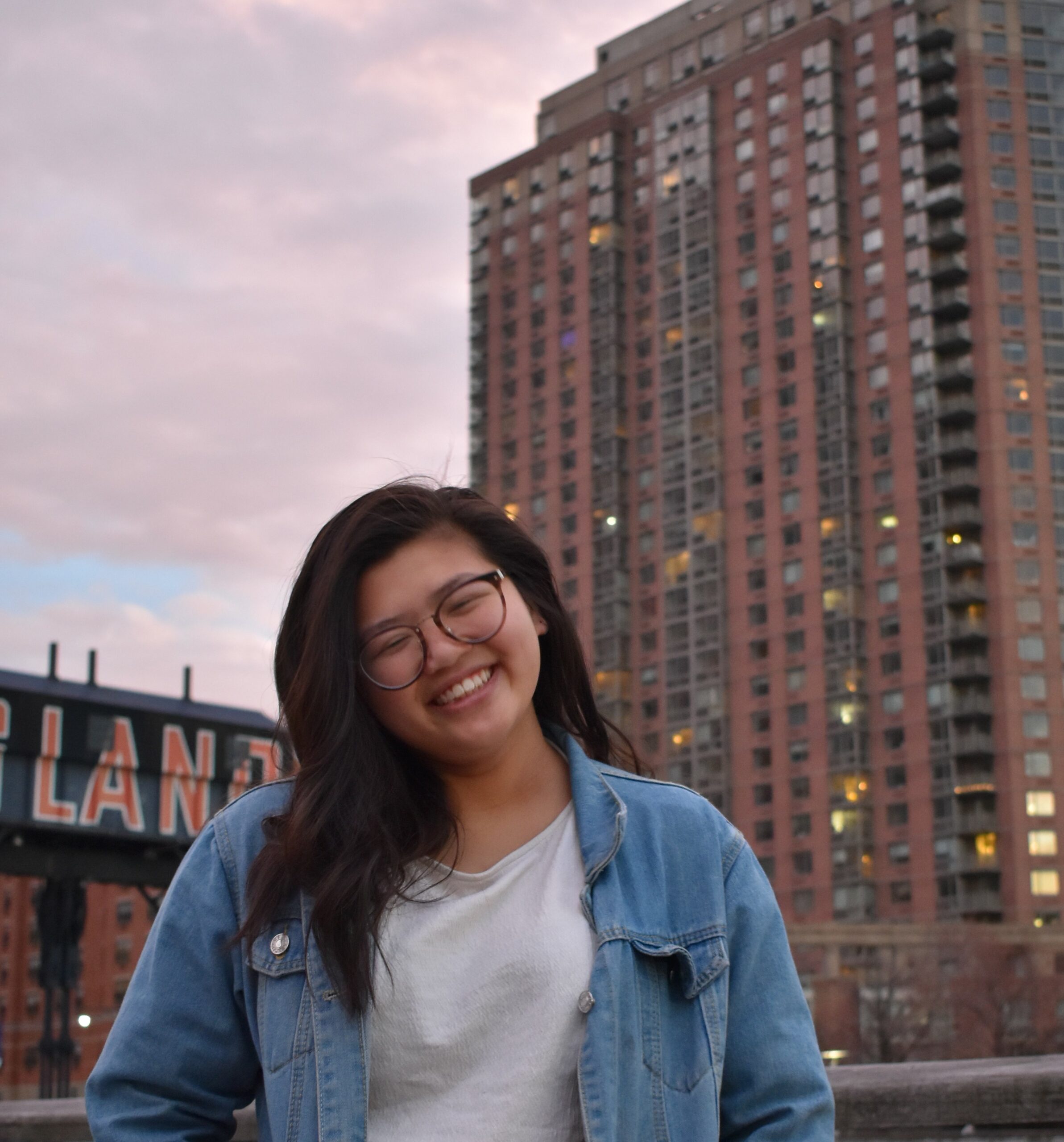 Chloe K. Li
Chloe K. Li is a third-year journalism and transcultural studies student at American University in Washington, D.C. She leads her campus's investigative reporting publication, AWOL, as the editor-in-chief and is an Emma Bowen fellow at WNYC in New York City. She has also attended the Dow Jones News Fund's data journalism boot camp. After graduating, Li hopes to continue reporting on issues that matter to her in New York City or Washington, D.C. In her work as a journalist, she seeks to report with communities rather than just on communities. Chloe will be attending IRE and AAJA.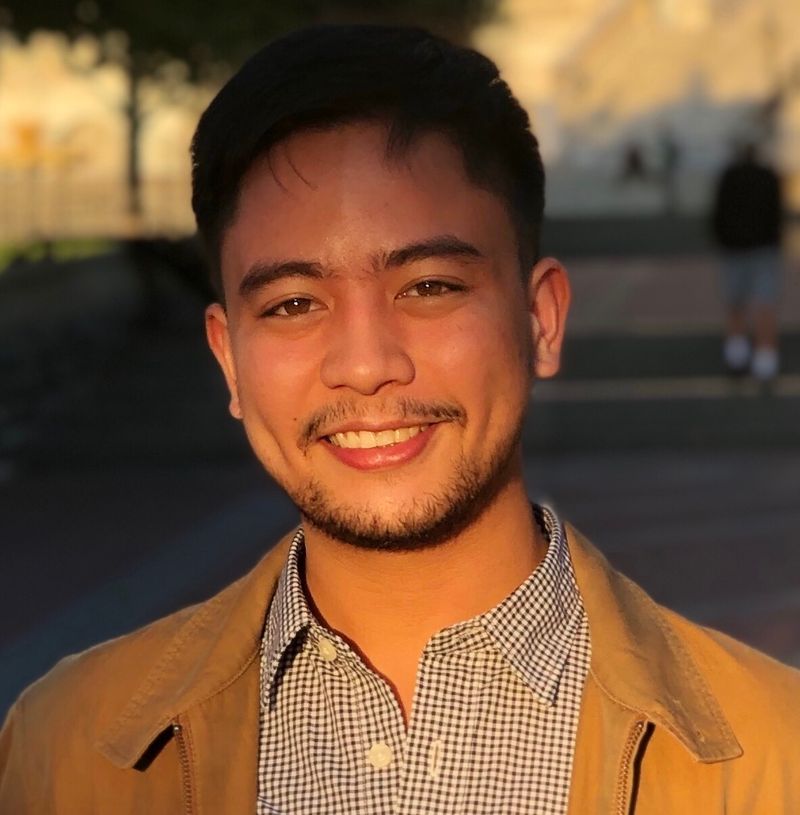 Matthew Reysio-Cruz
Matthew Reysio-Cruz is a Filipino-American journalism and international affairs dual degree student at Columbia University. He is also a Toni Stabile investigative reporting fellow and Overseas Press Club Foundation scholar. Born and raised in Manila, he worked as a reporter for the Philippine Daily Inquirer, the country's top newspaper, where he covered education, trial courts and local politics. After graduation, he plans to focus on investigating human rights abuses with an emphasis on humanitarian affairs and the intersection of migration and labor. Reysio-Cruz will be attending IRE and AAJA.
Vincent Chin Memorial Scholarship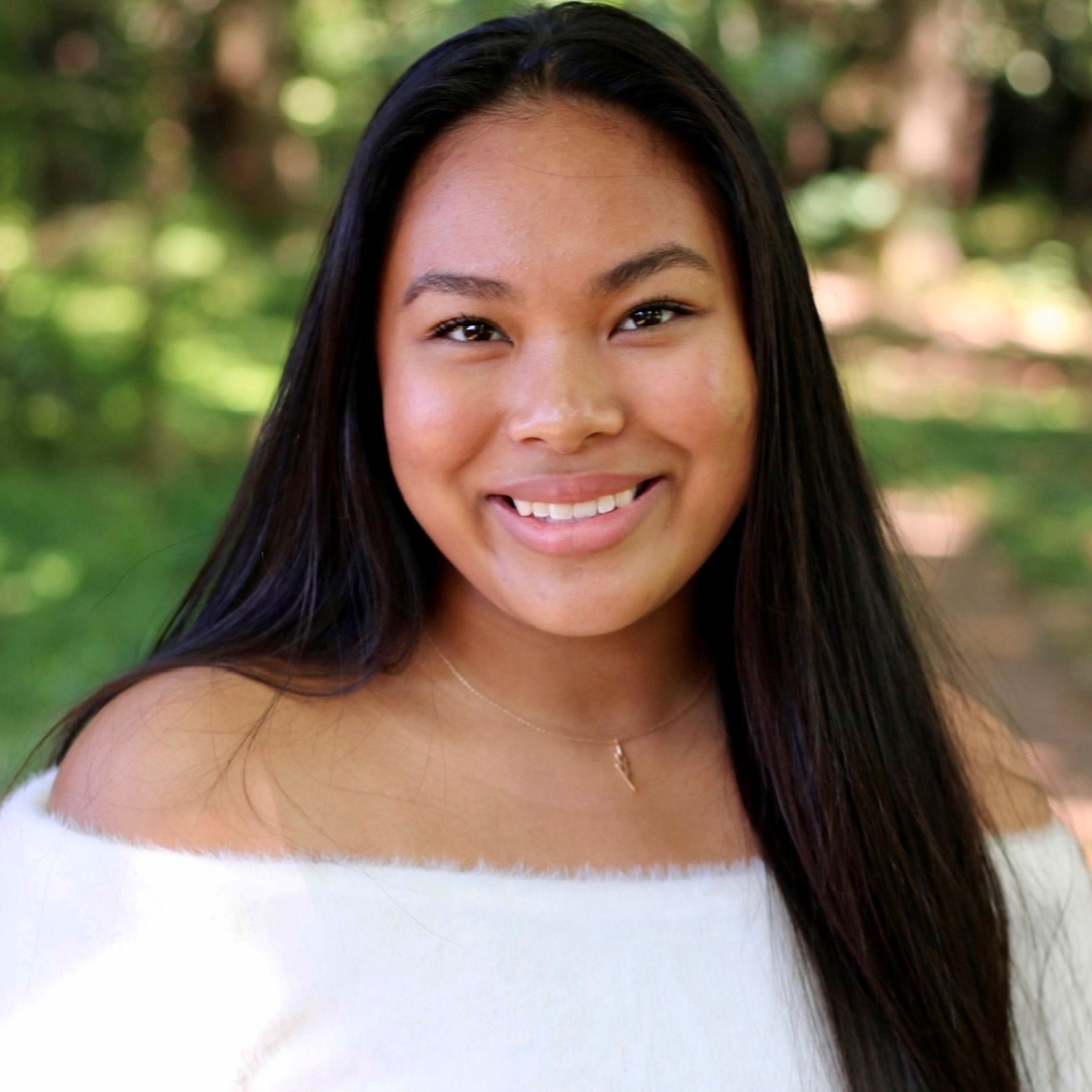 Jadenne Radoc Cabahug
Jadenne Radoc Cabahug is a student journalist with experience in radio, online and photojournalism. She is currently a junior at the University of Washington in Seattle studying Journalism & Public Interest Communication, International Relations and French translation. Jadenne is a news reporter at the student newspaper, the Daily, and a correspondent at the Organization for World Peace. She has bylines at the South Seattle Emerald, the Seattle Times, the Seattle Globalist and NPR KUOW 94.9 FM.

She covers a range of topics but her past stories include culture in second-generation Asian American youth and activism. She's written about difficult topics to uplift the voices of survivors of traumatic events like school shootings and sex trafficking. Jadenne has also covered environmental health issues like the implications of the COVID-19 on essential workers of color and environmental justice legislation. Jadenne received awards for her work, placing in a national New York Times Student Podcast contest, and winning second place in the Audio: Feature, Hard News category of the Society of Professional Journalists Western Washington Chapter. She looks forward to a future as a foreign correspondent covering prominent social issues that impact people around the world.

FINALIST: Tiffany Ehab Mankarios
William WOO Print and Online News Internship Grant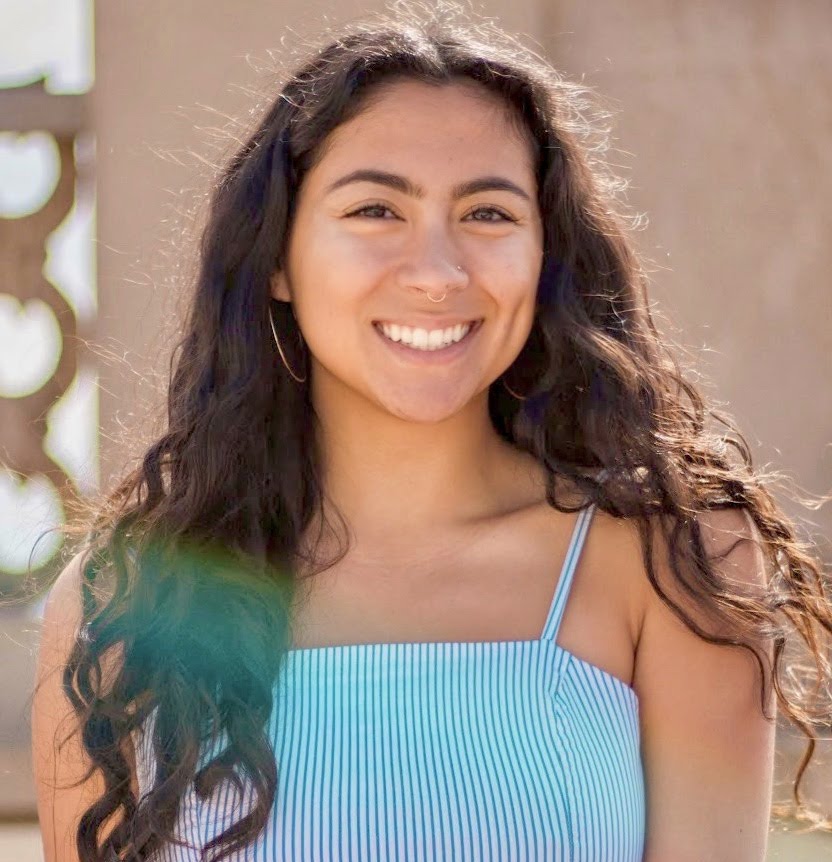 Celina Tebor
Celina Tebor is a journalist and recent graduate from the University of San Diego with a B.A. in Political Science and Communication Studies. She was the editor in chief of her university's newspaper, The USD Vista. While in college, Tebor interned in her hometown of Portland, Oregon as a production assistant for Oregon Public Broadcasting's news show, "Think Out Loud," and later as a breaking news reporter for The Oregonian. She also interned at the San Diego Union-Tribune covering immigration and enterprise in 2019. This summer, she will intern for the Los Angeles Times on its foreign/national desk. Tebor is also the student board representative for AAJA's Portland chapter and is passionate about serving the API community, especially through journalism.

FINALISTS: Serena Yi-Sing Puang, Kalley Huang, Cela Qian Chun Migan, Pooja Salhotra, Joel Jaffy Lau, Arijit Douglas Sen
Getty Images Inclusion Scholarship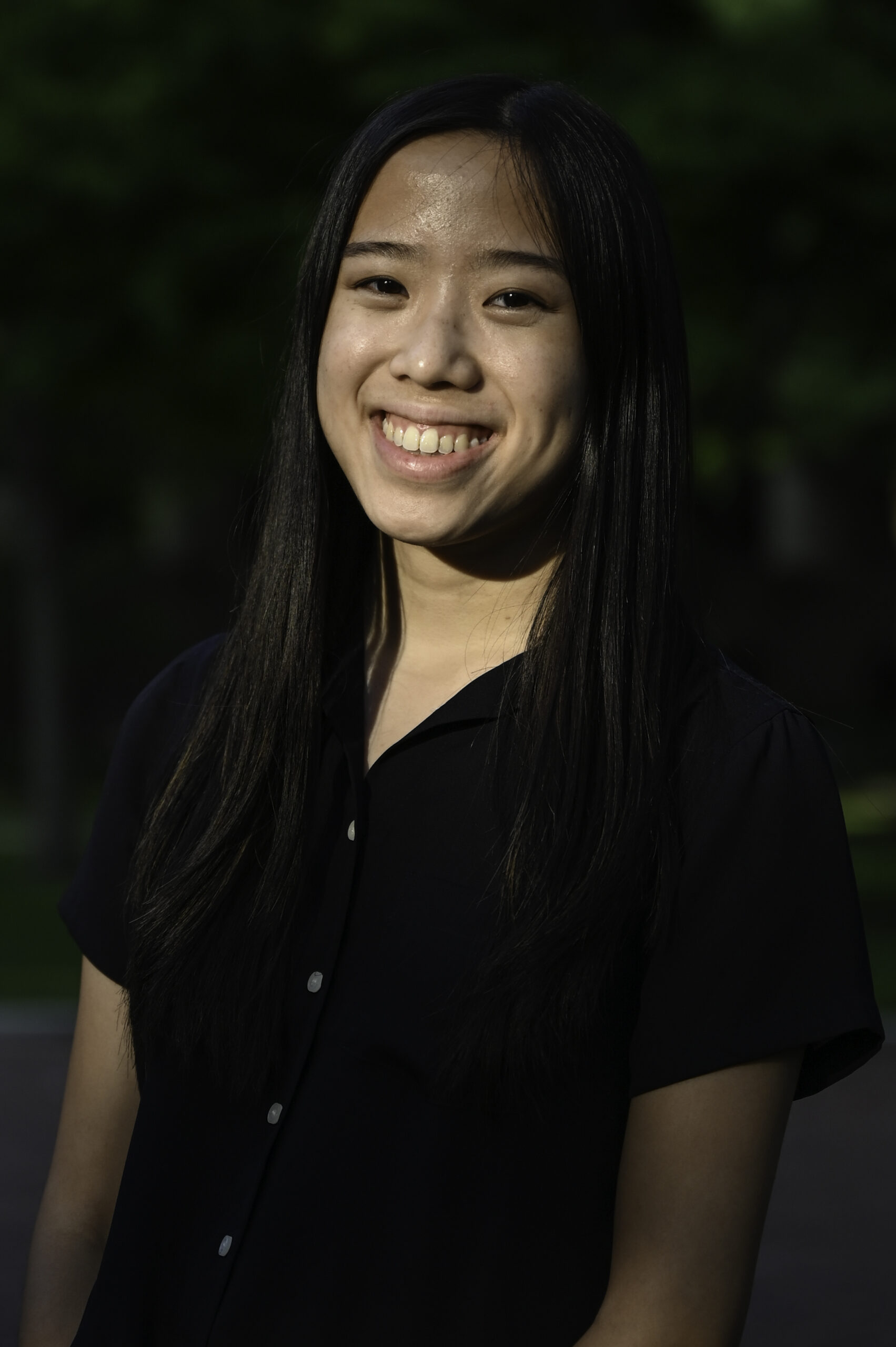 Kylie Cooper
Kylie Cooper is a freelance photojournalist based in Philadelphia. She is a rising senior at the University of Pennsylvania studying communication and journalistic writing, and she is from Westport, Massachusetts.Through her photography, Kylie aims to share the stories of everyday people to show universally-shared experiences and dreams. She believes that there are so many similarities at the heart of each person, and it's this common humanity she hopes to visually convey. She's particularly passionate about exploring the stories of marginalized voices, including those in the Asian American and adopted communities — both of which she is a part of.

Currently, Kylie is the Photo Editor for The Daily Pennsylvanian, UPenn's newspaper, a contributor to Alamy Live News and a photographer for Penn's Office of Sustainability. During her time at the DP, she has developed strong visual storytelling skills both as a photographer and editor, honing her style to convey what's newsworthy but also capture intimate details and emotion. Events she's covered include the 2020 Black Lives Matter protests in Philadelphia, the 2020 election throughout the battleground state of Pennsylvania and the Stop Asian Hate protests in New York City.

FINALIST: Sydney Walsh
Thank you to the 2021 Scholarship Judging Committee Members
AAJA wants to thank the following members for their time and effort serving on the Scholarship and Internship Grant Judging Committee:
Kelyn Soong, Emily Tan, Ellen Lee and Aimee Cho for the William Woo Print and Online News Internship Grant, Vincent Chin Memorial Scholarship, and the While House Correspondents' Association Scholarship;

Yi-Jin Yu, Anna Lucente Sterling and Corrine Chin

for the Mary Moy Quon Ing Scholarship and CIC/Anna Chennault Scholarship;

Samantha Cheng and Carl Hernandez for the Lloyd LaCuesta Scholarship and Sam Chu Lin Scholarship;

Maya Blackmun, Lori Matsukawa and Joann Ng for the Stanford Chen Scholarship;

Timmy Huynh, Bernadette Tuazon and Alex Wong for the Getty Images Inclusion Scholarship;

Leighton Ginn, Victoria Lim, Karlo Sy Su and Al Young for the Al Young Scholarship;

Tommy Tran, Tran, Lily Zhao, Melissa Kim, Michele Steele and Cameron Kim for the Michael Kim Broadcast Fellowship;

Josh Tolentino, Joon Lee, Nicole Yang, Michael Huang and Shehan Jerajanyah for the Jimmie & Suey Fong Yee Scholarship;

Carolyn Hong and Michael Huang for the ESPN Sports Task Force Internship.
Thank you to sponsors and donors
AAJA appreciates the scholarship donors for their continuous legacy in inspiring the new generation of journalists. A special thanks to ABC, ESPN, NBC, ProPublica, CIC/Anna Chennault, Jimmie & Suey Fong Yee, Sam Chu Lin, Lloyd LaCuesta, the Stanford Chen Internship grant committee, Vincent Chin and William Woo supporting donors, Al Young, Michael Kim and the AAJA Sports Task Force, Facebook, Getty Images, and the White House Correspondents' Association for sponsoring the scholarship opportunities.