The AAJA/NBC News Summer Fellowship gives students real world experience and exposure to one of the world's leading news divisions, which includes NBC News, MSNBC and CNBC. 
NBCUniversal will offer fellows the opportunity to join one of the following NBC programs or platforms as interns:
The Today Show

Nightly News with Lester Holt

Dateline

MSNBC

CNBC

NBCU's digital organization, which includes an array of digital properties
Click here for a full list of eligibility rules, application requirements and the application.
The fellows selected will receive:
$16.50 an hour, plus overtime as needed, for 10 weeks during the summer

A $2,000 housing or technology stipend. The housing stipend is available for candidates who reside outside a 50 mi. radius from our Tri-State Area offices. The technology stipend is for fellows who must do their internship remotely because of extenuating circumstances.
All the internships are located in 30 Rockefeller Center, with the exception of the placements at CNBC, which are located in Englewood Cliffs, NJ. Transportation is provided to Englewood Cliffs, NJ from various locations in Manhattan and Brooklyn.
Questions? Email support@aaja.org.
Scholarship Recipients and Press By Year

The Asian American Journalists Association is thrilled to announce internship and fellowship recipients with several organizations that we are proud to partner with on opportunities
Read More »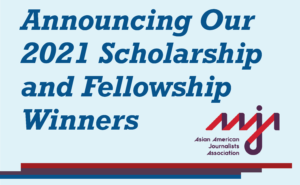 The Asian American Journalists Association is proud to announce the 2021 scholarship and internship winners. After careful consideration, winners were selected from a pool
Read More »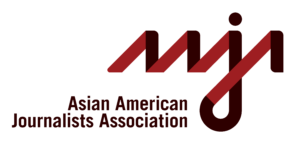 AAJA congratulates Sharon Pian Chan, Heidi Chang, Corinne Chin, Ramon Dompor and Lauren Frohne on newest achievements.
Read More »
Discover other opportunities here.
Support our future AAPI journalists.