AAJA's Year-Long Program pairs mentors and mentees in...
Broadcast (television/radio), print/online and photography students and professionals with more experienced journalists with several factors in mind, including geography, gender and career interests.
Mentors and mentees are encouraged to develop a professional relationship and keep consistent contact throughout the year of the program through email, phone, video chat, social media, or in-person meetings (if possible). Frequency of communication is mutually agreed upon at the beginning of the relationship. Mentors are available to provide career and professional advice to help mentees improve their craft and take the appropriate steps toward better professional experiences and improved employment.
The AAJA Mentor Match program is a yearlong, dedicated mentoring program. Selected participants are matched with AAJA members based on experience and skill sets.
Every Mentor Match cohort will take part in leadership exercises, salons and mixers at the AAJA convention and be recognized for their achievements through awards.
MENTOR MATCH 2023-24 Applications
Applications to be part of the 2023 Mentor Match cohort are now open. Mentee applications close on Feb 23, 2023 at 11:59 p.m. PST. Mentor applications close on March 2, 2023 at 11:59 p.m. PST.

AAJA Mentor Match has had a rich history of leaders that have served the program's vision and efforts. 
Mentor Match was first founded by former mentor director Randall Yip, who steered the program for decades. Randall's dedication to the Mentor Match program was recognized in the 2018 Leadership in Diversity award during the national convention. 
AAJA members Ruth Liao, Archith Seshadri and Hannah Bae were part of the revamp of the Mentor Match program in 2018. Zela Chin of AAJA Asia then joined as a co-director in 2019. 
There are five global co-leads of the AAJA Mentorship Program Council. With these five leaders, AAJA addresses diversity in the industry, tap strong global networks and recognize passion for service as AAJA continues to develop the mentorship program for a new era.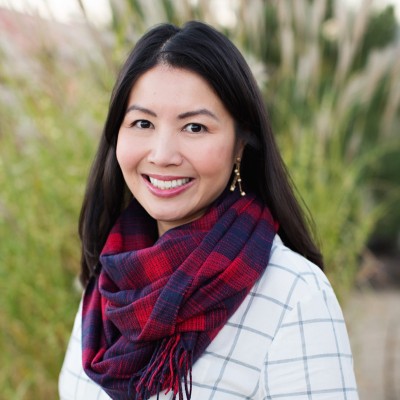 ANH GRAY
Anh Gray is a contributing editor at KUNR Public Radio in Reno, Nevada. Her reporting work earned a Regional Edward R. Murrow Award in the 2019 hard news category, and she's been a two-time recipient of the Associated Press Television Radio Association best reporter recognition in her region. Working with early-career journalists on honing the craft of writing, producing, and voicing audio stories is Anh's career highlight. She's Report for America's Audio Coach for a 10-newsroom pilot program supported by the Corporation for Public Broadcasting. Anh is also a mentor with NPR's Next Generation Radio, a week-long multimedia training project.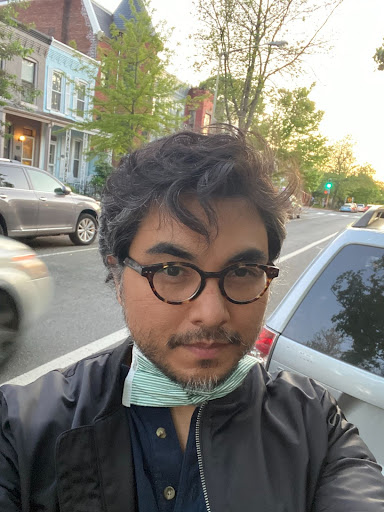 KENICHI SERINO
Kenichi Serino is the deputy news editor for digital at PBS NewsHour. He is a journalist and trainer who has worked in the United States, Southern Africa and the Caribbean. He was a lecturer for the University of Witwatersrand Journalism program and an op-ed mentor for the Aspen New Voices Fellowship.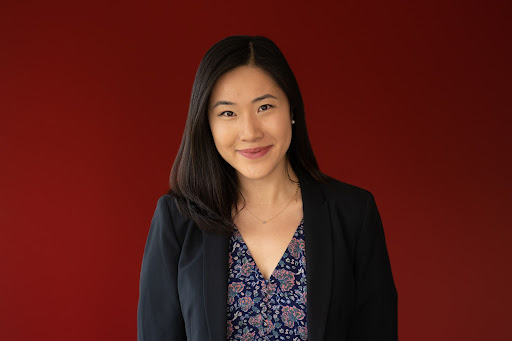 Adrienne Shih
Adrienne Shih is an audience editor at the New York Times, working on digital strategy for the Opinion desk. She has previously worked at the Los Angeles Times, Foreign Policy magazine and the Washington Post. In 2021, Adrienne served as a mentor for AAJA's VOICES program. Born in Taipei, Adrienne was raised between California and Taiwan and is a graduate of the University of California, Berkeley.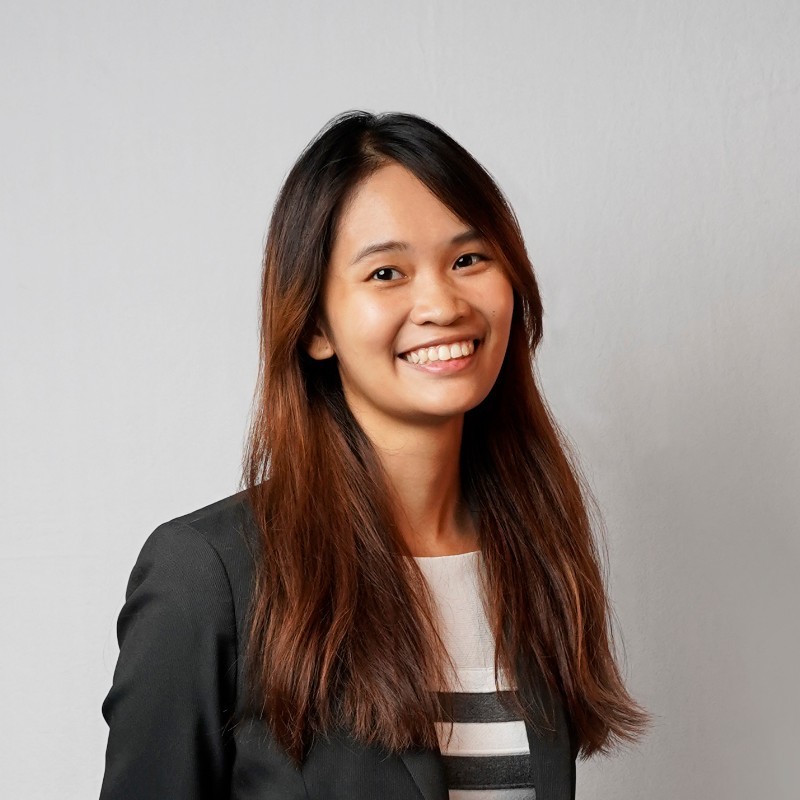 Sheryl Lee
Sheryl Lee is a staff writer at Mongabay, a U.S. environmental news site. She joined AAJA (Asia) in 2019, served as student rep and is now Co-Vice President for Southeast Asia based in Singapore. Sheryl has reported for The Associated Press, Bloomberg and The Straits Times in Singapore and Hong Kong. She loves adventures in the great outdoors and making new friends.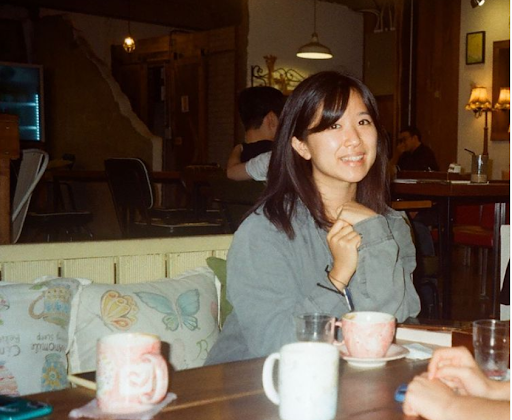 Grace Moon
Grace Moon is the global audience editor at the Washington Post's Seoul hub and has been an AAJA member for five years now. She first got involved by serving as the New York chapter's student rep and continued her journey with the VOICES fellowship before moving to South Korea in 2019. Before joining the Post, Grace was a freelance journalist for two years in Seoul. She loves hiking, cooking Korean food and spending time with her grandparents.
Q: Are there any mandatory qualifications to be a mentor/mentee?
A: The only qualification is that mentors and mentees must have a current, active AAJA membership to participate in the program. To be an eligible candidate, become an AAJA member here.
Q: Are mentee applications only open to current students?
A: Mentee applications are open to current students and professionals seeking to benefit from a mentoring relationship with more experienced journalists.
Q: What if I've never mentored anyone before? Can I still apply as a mentor?
A: We encourage applicants who have previous mentoring experience to apply but first-time mentors are more than welcome. We ask that you consider what makes you want to become a mentor and consider how you'd be able to best help a mentee and include these details in your application. We will provide an orientation for mentors and mentees at the start of the program, and the co-directors will be on hand to answer any questions you may have.
Q: I'd like to be a mentor but I would like to work on my own professional development as a mentee. Can I do both?
A: Absolutely. Many MM participants have provided mentorship to less experienced journalists while also being mentees themselves at the same time.
Q: Are there any specific goals or outcomes for Mentor Match?
A: Goals and outcomes are usually unique to each mentor-mentee pair. Generally, mentors and mentees are encouraged to find out more about each others' career history and current work, and how they can help or learn from each other.
Mentees are encouraged to come up with their own specific career-development goals for the year. These can be refined with your mentor during your first meeting or call.
Q: What is the time commitment for the Mentor Match program?
A: Mentors and mentees commit to a one year mentoring period. Frequency of communication is mutually agreed upon at the beginning of the relationship. We ask mentors and mentees to at least consider a minimum of an hour once a month, especially in the beginning.
Q: Are mentors and mentees expected to meet in person?
A: Once selected, mentors and mentees will establish how to best communicate early on, whether by phone, web meeting or text. Pairs who are able to meet in person may do so if both parties are in agreement and feel comfortable to do so following local COVID guidelines. No mentor or mentee should feel pressured to meet in person if they choose not to. Remote participation will be strongly encouraged for most mentor-mentees, particularly for pairs that are not in the same location. Any concerns or questions, please check in with a co-director.
Q: What happens after I apply to Mentor Match?
A: The team will vet through your applications and match mentors to mentees. Mentees will be asked to self-select their top choices of mentors once the final applications are received (aiming for end of February). Then the co-directors will work on these requests.
Successful applicants will be notified and introduced to each other via email.
Following your pairing, there will be a group introductory call for all mentors and mentees, where we encourage anyone new to mentoring (either as a mentor or mentee) to join in and have a space to ask questions.
Throughout the year, in addition to liaising with your mentor/mentee, you may also participate in optional monthly virtual conference calls on mentorship best practices and career development.
There is Mentor Match programming during the AAJA convention, which in past years has been either a panel or networking session.
Q: How are mentors/mentees paired?
A: We use the applications to get to know the applicants. We will provide some of the information from the applications from mentors to inform mentees so they can request a particular mentor. We ask that mentees do their own additional research in order to figure out their priority selections.
Q: What if I don't like my mentor/mentee?
A: We ask that the mentor-mentee pairings get to know each other first before. If there is a conflict that comes up, please raise it with the co-directors for them to address confidentially and explore solutions. But we recognize these relationships also need to form organically – and sometimes not all work out.
In extreme cases, we ask that both parties inform us if they want to end a pairing, and both mentor and mentee will have the option to see if they can be matched with someone else. However this will be dependent on resources and a subsequent pairing won't be guaranteed.
Q: Can mentors and mentees in different countries be matched with each other?
A: Yes, Mentor Match pairings vary on a case-by-case basis, but if we see best fit, mentors and mentees residing in different countries may be paired with each other.
Q: Can we participate in the Mentor Match program more than one time?
A: Yes, we highly encourage returning mentors to participate again and for any mentees to consider applying as a mentor after the first year. You can participate as both a mentor and a mentee. We give priority to mentees who have not participated in the program in the past or have been on a wait list in previous years.
Q: Can I have more than one mentee/mentor?
A: If you are applying to be a mentor and are open to having more than one mentee, you can indicate so in the application form and we will match you with your mentee(s) accordingly.
If you are a mentee, you will have only one mentor.
Any further questions can be directed to AAJAMentorMatch@gmail.com or support@aaja.org.
NOTE: Mentors and mentees must have a paid, active AAJA membership to participate in the program. 
To become an eligible candidate, sign-up below!
LATEST NEWS & INFORMATION

Introducing our five co-Directors, apply to be a mentor or mentee AAJA's Mentor Match program is making a full return in 2022-2023 with new co-directors and a new cohort of
Read More »

The Asian American Journalists Association is looking for up to two volunteer co-leads to serve at least one year (ideally two years) on the board of Mentor Match. Mentor Match
Read More »