The Asian American Journalists Association (AAJA) is proud to announce our first joint US-Asia cohort participating in the 25th Executive Leadership Program. This year's ELP is a virtual program, beginning May 24 and concluding August 14.
This leadership program brings together 37 mid- to senior-level journalists across the U.S and Asia to engage in targeted professional development, cross-cultural peer learning and mentorship from top executives in media. 
For more than 20 years, this leadership program has fostered the next generation of journalists who can lead in uncertain times, navigate a quickly changing media landscape in this new poly-cultural and cross-cultural world, and build a sustainable future for journalism.
ELP has trained more than 500 media professionals to date, successfully fostering a pipeline of savvy industry leaders — many at major media companies — and providing graduates with access to a robust, life-long, and supportive alumni network.
Please join us in welcoming our 25th ELP Class!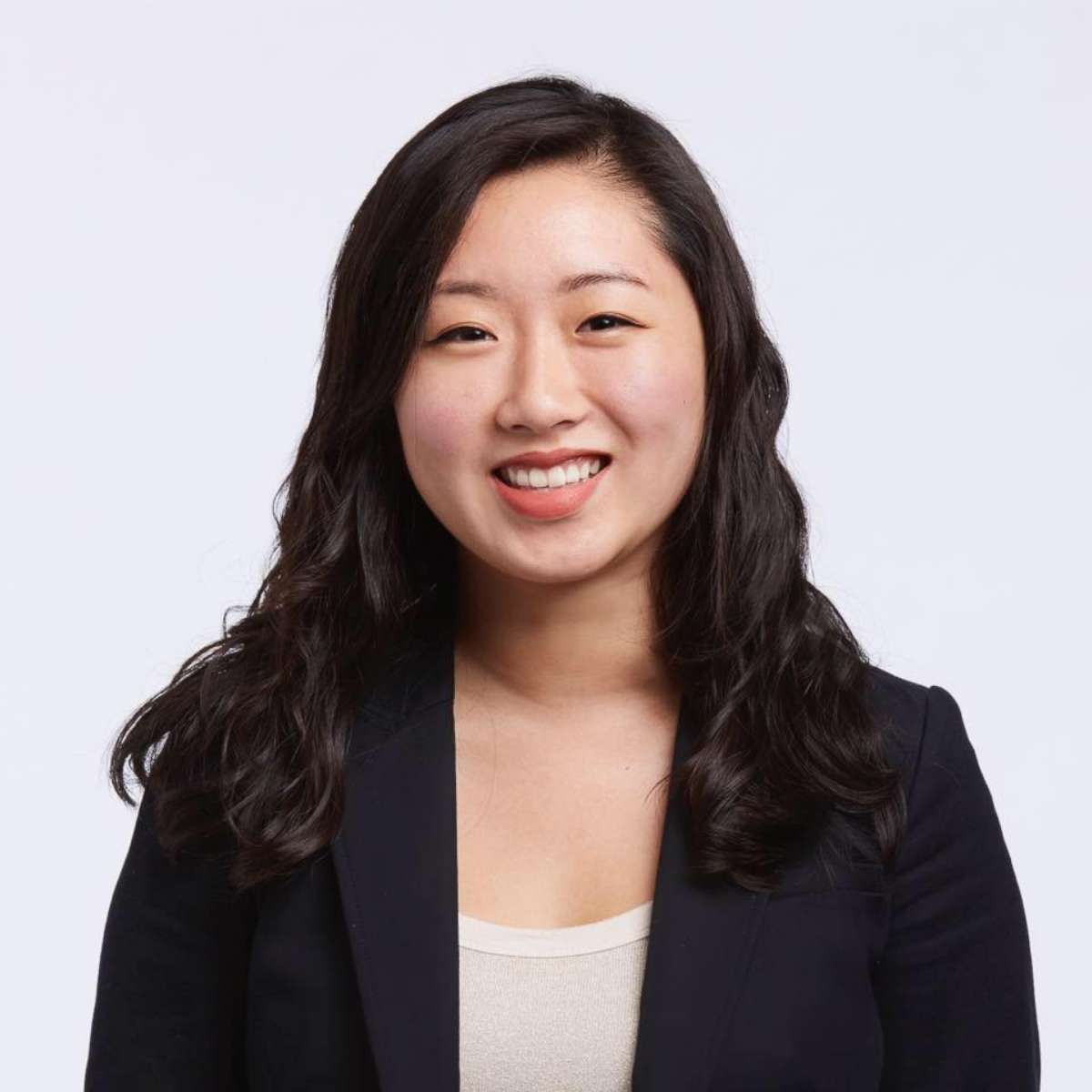 Allie Yang (@allieallieooop)
Digital Producer, ABC News
Allie Yang writes for "Nightline," "20/20," "World News Tonight" and other longform and primetime specials on ABC News digital. She made her start in journalism at WPIX in NYC in 2013, when the digital desk gave the freshman Psychology major a chance to write. She's never looked back. She went to "The View" in 2016 and covered political and entertainment topics, and in 2018 she moved to her current team at ABC News digital, which works with nearly all network shows. Outside of work, she enjoys yoga, playing CRPGs, being in the great outdoors and cuddling her two cats, Katsu and Miso.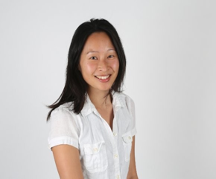 Amy Chen
VP, Content, M13
Amy Chen is Vice President of Content at M13, a VC firm that's building a content platform for founders. She previously was Airbnb's managing editor of host comms, where she launched a Resource Center for hosts. She spent about seven years at LinkedIn, where she was a founding editor on a 65-person editorial team spanning 12 countries. In her most recent role there, she was managing editor of the special projects team that transforms LinkedIn data into lists like Top Companies. A Medill School of Journalism grad, Chen was a newspaper reporter and then travel editor at Frommers and Budget Travel magazine.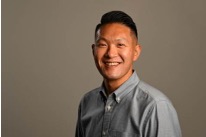 Brandon Wong
Associate Supervisor - Production Operations, ESPN
Brandon Wong is a member of the ESPN LAPC Production Operations Management Team. Originally from Phoenix, Arizona, his 14-year career with ESPN has led him to Bristol, CT and currently Los Angeles, CA. He is focused on fostering growth and professional development among operations team. Brandon oversees three groups that are responsible for the technical execution of daily shows and special events in LA. He has a strong technical background and facilitates collaboration among numerous departments to achieve timely execution. Brandon has a passion for Diversity and Inclusion and currently serves in a leadership role that supports initiatives within the Disney/ESPN company.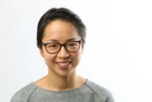 Elaine Chen (@elainejchen)
Director of Engagement, Events, New York Times
Elaine Chen is an editor on The New York Times' Digital Transition team, created to advance innovation in digital reporting and storytelling and foster a culture of learning in the newsroom. Her particular focus is on data reporting and crowdsourcing. She comes to The Times from WNYC, where she led audience engagement projects on health and well-being. Partnering closely with scientists and start-ups, she got people to rethink their relationship with their cellphones, recruited cyclists to measure air quality, tracked cortisol levels during the election, and helped thousands test their hearing for the first time.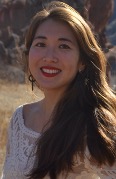 Elizabeth M. Roberts (@LizMRoberts)
Product Manager, CNN
Elizabeth M. Roberts is a CNN Product Manager focused on content experience and editorial strategy. She works on DTC, service journalism and newsletter products. Elizabeth is a graduate of the Columbia Journalism School who previously worked in production at the Today Show and Vanity Fair. She is a member of AAJA-NY, a producer for New York Women in Communications' podcast and a proud hapa.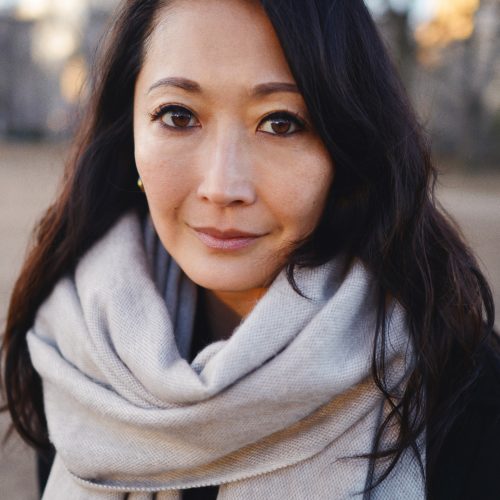 Emily Taguchi (@emily_taguchi)
Producer, ABC News
Emily Taguchi is a journalist and filmmaker whose work has aired on ABC, CNN, The New York Times Op-Docs, and PBS, among others. She is currently the Series Senior Producer for National Geographic Explorer, relaunching the iconic series. She has also produced for ABC's longform unit, directing documentaries including the critically acclaimed feature-length film "After Parkland," the short film "Asylum," and the upcoming documentary series "Mike Tyson: The Knockout." Previously, she produced for Nightline, where her stories have been recognized with multiple Emmy nominations. She earned a Master's degree from UC Berkeley, and dual Bachelor's degrees from Tufts University.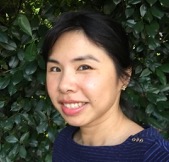 Eve I-Fang Chen (@chenwilliams)
Consumer Travel Reporter, USA Today
As a senior producer for the video hub of the nation's largest news publisher, Gannett, Eve I-Fang Chen has spent the past eight years telling America's biggest stories and elevating critical issues that don't always make headlines. She is now pivoting to a personal passion, covering travel with a focus on diversity for USA TODAY. She'll continue to steer newsroom conversations on the executive committee of USA TODAY's Diversity Committee and as co-chair of Gannett's Asian American employee resource group, which she founded. Eve is a graduate of UC Berkeley and Northwestern University.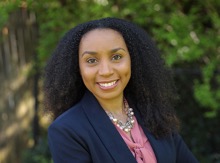 Felicia Biles
Content Manager, Associated Press
Felicia Biles manages US video content for The Associated Press. She has over 15 years of expertise, specializing in interactive journalism and global transmission. She is also the founder of Goodie Girl Bags non-profit, providing feminine hygiene products to homeless women.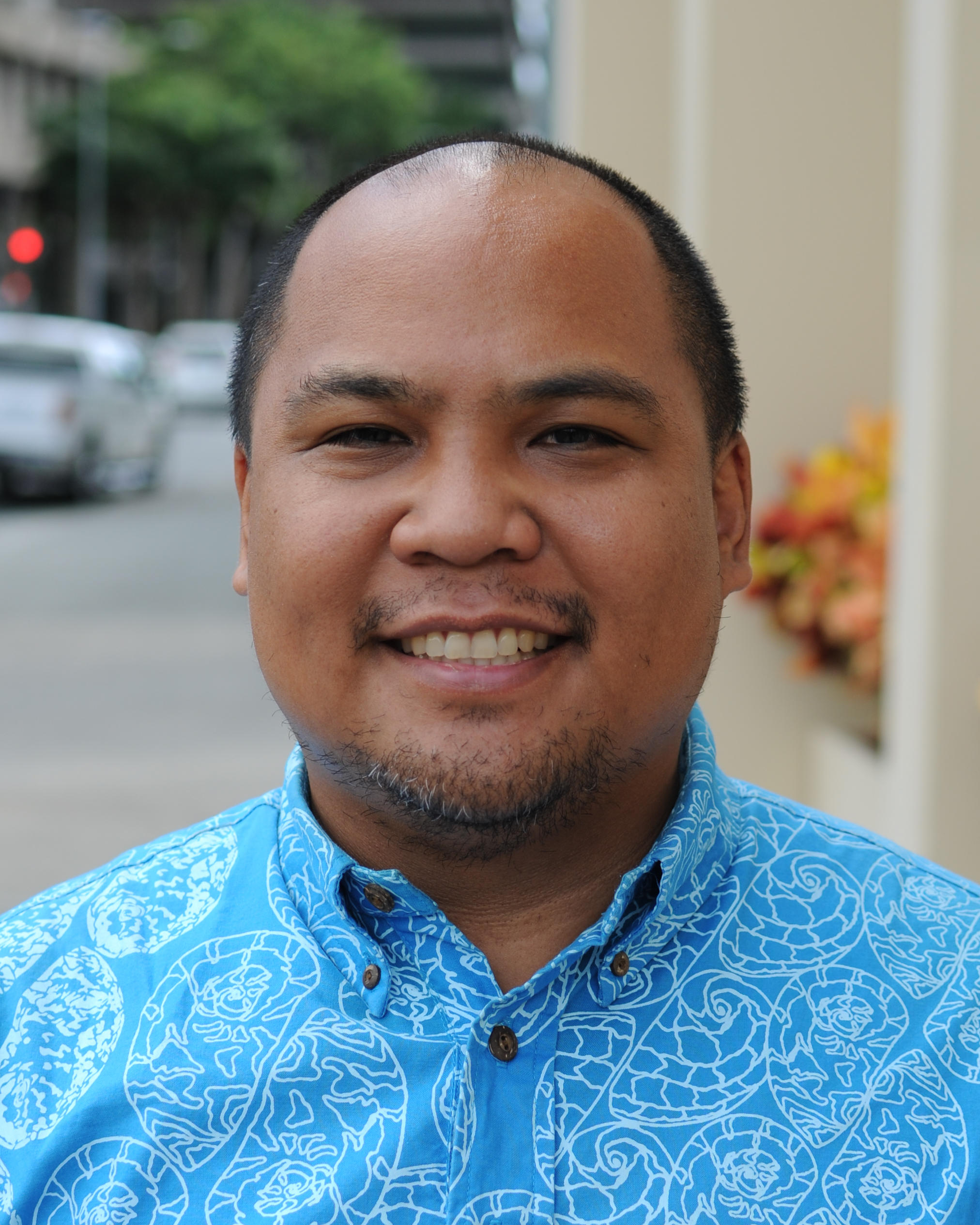 Jason Ubay
News Editor, Hawai'i Public Radio
The son of Filipino immigrants, Jason Ubay was born and raised in Southern California before attending the University of Hawai'i at Mānoa in 2001. His journalism career includes serving as managing editor at Hawaii Business magazine and as a reporter at Pacific Business News. After a three-year stint as a stay-at-home dad raising two children, he joined Hawai'i Public Radio in 2019 as a producer on its locally produced daily talk show before being named news editor this year. He has been on the AAJA-Hawai'i chapter board since 2012, including several years as president. He is currently its treasurer.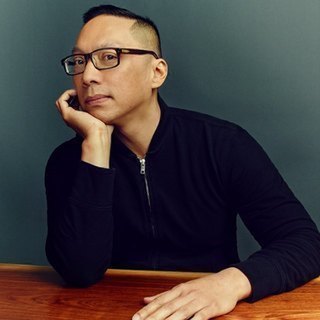 Jay Dayrit (@jaydayhey)
Director of Editorial Operations, Wired
Jay Dayrit is the Director of Editorial Operations at WIRED. He has extensive experience in media communications, specializing in content-management systems and editorial workflow. His writing has appeared in Jellyfish Review, Sycamore Review, Minnesota Review, Santa Clara Review, The Yale Quarterly, Wired, and His 2: brilliant new fiction by gay men. A recipient of the Headlands Center for the Arts Artist-in-Residence Grant and the SFAC Individual Artists Grant, Jay has taught writing at Kearny Street Workshop and San Quentin State Prison. Originally from Pohnpei in the Federated State of Micronesia, he now lives in San Francisco.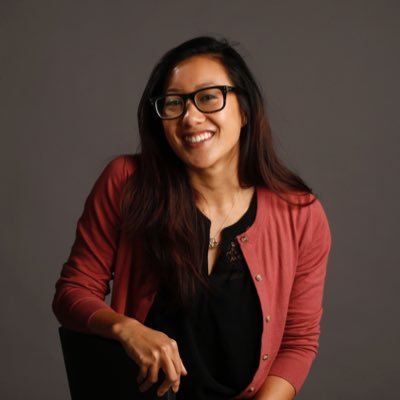 Jessica Q. Chen (@jessicaqchen)
Video Producer, Los Angeles Times
Jessica Q. Chen is an award-winning filmmaker and video producer at the Los Angeles Times. She is currently directing her first feature-length documentary film on the Chinese national surf team that formed after surfing became an Olympic sport. She has a master's from Northwestern University's Medill School of Journalism and a bachelor's in biology from the University of California, Irvine. She speaks Mandarin and basic Arabic.

Jennifer Pham
Executive Producer, WFAA-TV
Jennifer Pham is an award-winning evening executive producer at WFAA-TV in Dallas, Texas. Her near two-decade career in TV news includes covering tornadoes in Oklahoma City to politics in Washington, D.C. Along with leading a newsroom, Jennifer is also the proud mom of an energetic and sassy two-year-old girl.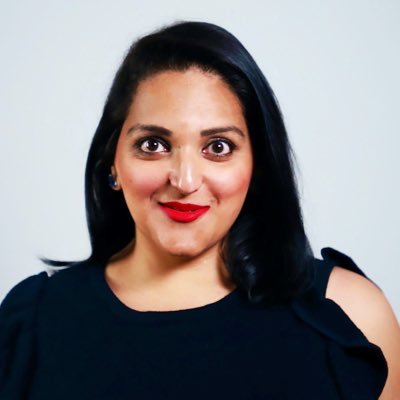 Khushbu Shah (@KhushbuOShea)
Editor in Chief, The Fuller Project
Khushbu Shah is the Editor in Chief of The Fuller Project, overseeing and implementing the editorial agenda and the newsroom's groundbreaking reporting on women to expose injustice and spur accountability. She also leads partnerships with a myriad of U.S. and international outlets.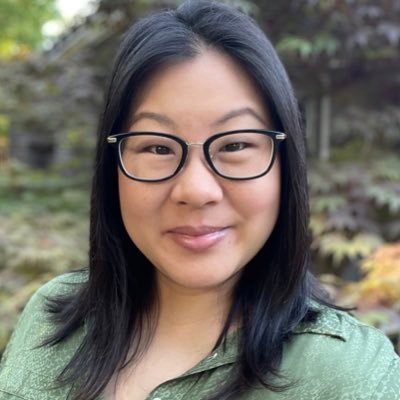 Kimberlee Sakamoto (@KimmieSakamoto)
Executive Producer of Digital Content, ABC7 News/KGO-TV
Kimberlee Sakamoto was born in Seoul and raised in California's Central Valley. She previously worked at KRON4 in San Francisco before finding her home at KGO-TV/ABC7 News, where she's their executive producer of digital content. Kimberlee currently lives in Fresno with her husband, 4-year-old daughter Luna, and dog Molly.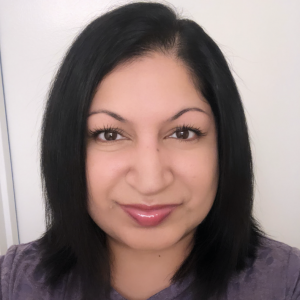 Niketa Patel (@Niketa)
Sr. News Partnerships Manager, Twitter
Niketa Patel oversees News Partnerships in the US for Twitter and is based in Atlanta. In her role, she collaborates with newsrooms and journalists with regards to strategic initiatives, best practices and training that spans across Twitter's range of products and tools. Niketa has 18 years of experience in digital journalism, audience development and product at CNN, ABC News, CBS News, The Atlanta Journal-Constitution, Florida Times-Union and more. She's currently a board member for the Online News Association and has been a long time member of ONA, AAJA & SAJA.

Pamela Ng (@ng_pamela)
Homepage editor, Fox News
Pamela Ng is a homepage editor for Fox News and Fox Business. She previously worked for the New York Daily News and PIX11.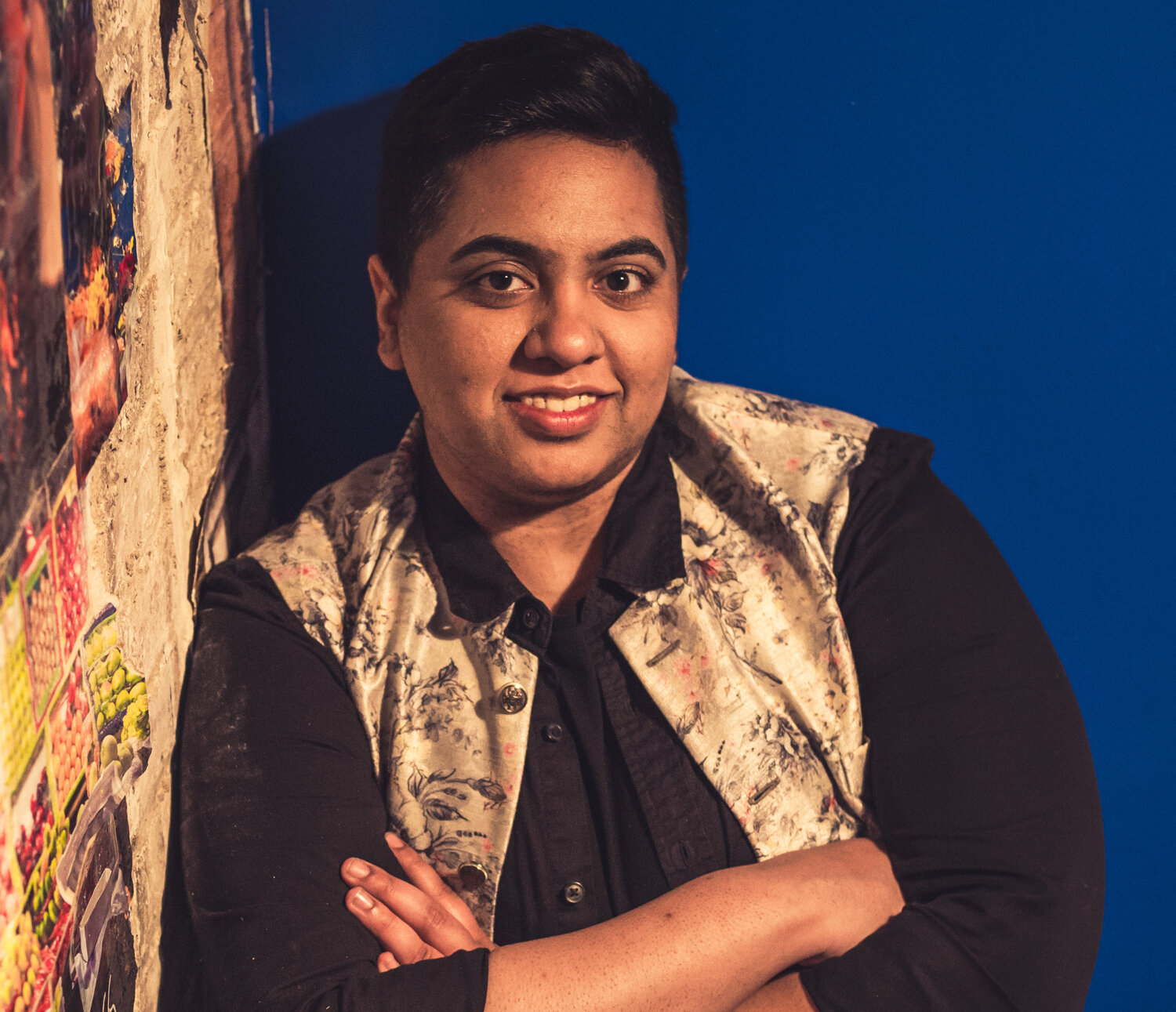 Priya Arora (@thepriyaarora)
Social Editor, The New York Times
Priya Arora has been an editor at The New York Times since 2018, where they currently serve as co-chair of Times Out, NYT's ERG for LGBTQ+ employees. Priya is a former South Asian Journalists Association board member and has covered South Asian pop culture for more than ten years, with bylines at The Times, HuffPost, India.com, Brown Girl Magazine and The Aerogram.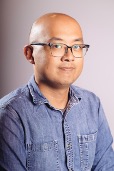 Ron Nurwisah (@boyreporter)
Senior Editor, Audience, Verizon Media
Ron Nurwisah is a senior editor of audience for Verizon Media. He's previously worked at HuffPost, HuffPost Canada and at the National Post in many aspects of online journalism including audience growth, social media, homepage management, and breaking news. He's also a long-time social team volunteer and coordinator with the Online News Association.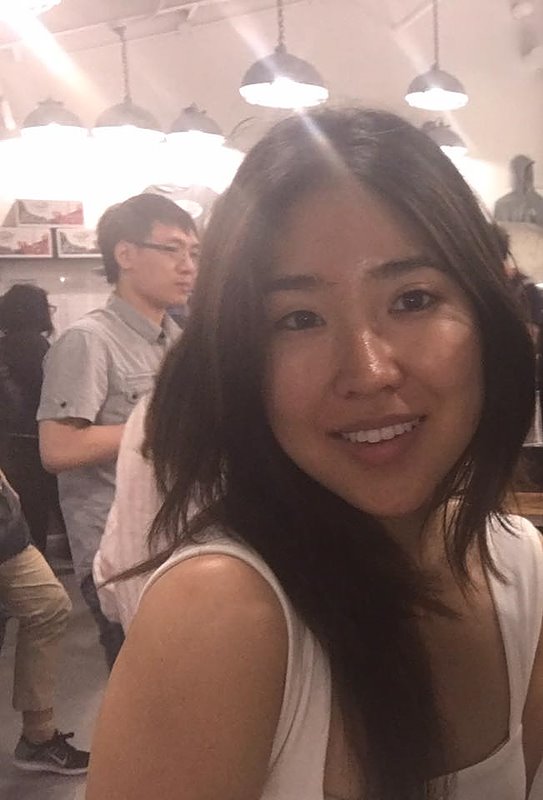 Rosa Kim ( @RosaDKim)
Producer, CBS News
Rosa Kim is a television producer at CBS News where she has worked since 2014. She produces politics stories covering the White House, Congress and all government agencies. She is passionate about covering how what happens in Washington impacts everyday Americans. Rosa is a graduate of the Columbia Journalism School and Swarthmore College where she studied English and Spanish literature.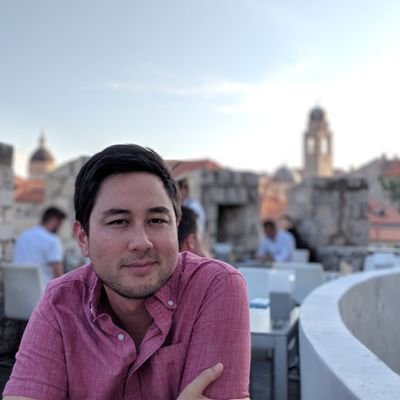 Ryan Kellett (@rkellett)
Senior Director of Audience, Washington Post
Ryan Kellett is Senior Director of Audience at The Washington Post. He oversees the newsroom teams assigned to editorial experimentation, breaking news, social distribution, operations, digital subscriptions, engagement, new initiatives, and analytics. Prior to the role, Ryan was National Digital Editor during the 2012 presidential election and oversaw the live coverage of the debates, conventions, and election night. Ryan joined The Post in 2010 as a comment moderator and interactive producer. He previously worked at NPR on blogs and comments. He is originally from San Francisco.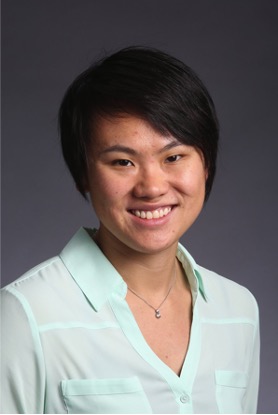 Stefanie Loh (@StefanieLoh)
Features Editor, Seattle Times
Stefanie Loh started her journalism career as a sports reporter, but has since moved on to features, where as Features Editor of The Seattle Times, she now oversees coverage of food and drink, travel, outdoors and arts and entertainment. A native of Singapore, Stef is a University of Oregon alum who has worked at four newspapers on both coasts. Her favorite movie is "A League of Their Own," she'll read all realistic astronaut-related fiction, and whenever she's on vacation, you will likely find Stef learning about her environs by sampling the best food any city has to offer.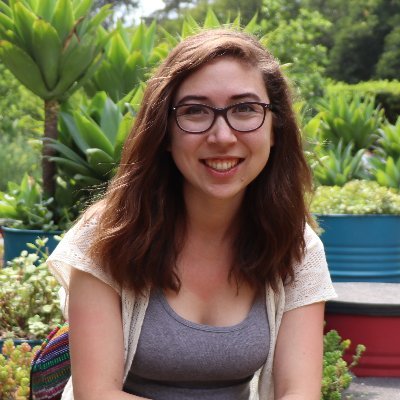 Stephanie Hays (@sterphanerhers)
News Designer, Seattle Times
Stephanie Hays is a designer at The Seattle Times who designs the metro, features and opinion sections. She also occasionally illustrates stories and codes websites. Originally from Seattle, Stephanie enjoys cooking, hiking and the many months of gray skies.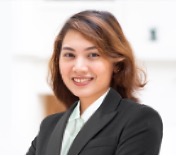 Bernice Marie Sibucao
Digital Media Manager, GMA Network
Bernice Marie Sibucao manages the Digital Video Section for GMA News and Public Affairs, a team that serves as a laboratory for the country's top news organization. She is at the center of production and storytelling innovation for the company, a role in which she has thrived both as a journalist and as a media manager.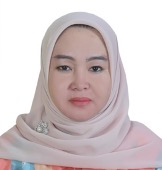 Betty Herlina
Journalist Freelancerbincangperempuan.com
Betty Herlina is a freelance journalist who is currently learning to build a non-profit media platform with the main issue of women.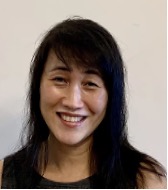 Caitlin Liu
Managing Editor Forkast News
Caitlin Liu is the managing editor of Forkast.News, a multimedia news platform on emerging technologies. Previously, she was a contributing writer for Conde Nast and a staff writer for Los Angeles Times. Caitlin has a BA from Stanford University and a JD/MPP from U.C. Berkeley School of Law and Harvard Kennedy School.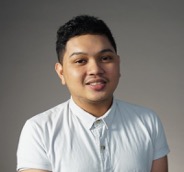 Don Kevin Jose O Hapal
Journalist / Head for Data, Rappler
Don Kevin Hapal is Rappler's Head of Data and Innovation. One of his investigative pieces led to one of the biggest network takedowns by Facebook, covering 220 pages, 73 accounts, and 29 instagram accounts, with a combined following of 43 million users. Kevin now leads a team of data analysts for Rappler, helping the organization and its partners craft data-driven brand and content strategies, marketing campaigns, as well as audience development playbooks.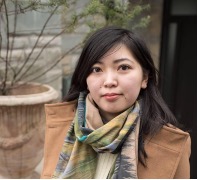 Eimi Yamamitsu
Asia Markets Correspondent, Reuters

Eimi Yamamitsu is a Tokyo-based journalist at Reuters. She has reported in English and Japanese on topics varying from Japan's autos to online culture. Previously, she worked at the New York Times and was one of the launching members of BuzzFeed Japan.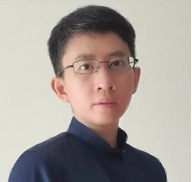 Hui Yee Tan
Indochina Bureau Chief, The Straits Times
Hui Yee Tan is the Indochina Bureau Chief of The Straits Times, covering half of Southeast Asia. She specializes in explanatory reporting with an innovative approach and a community focus.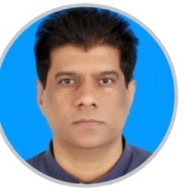 Jan Muhammad
Producer News and Current Affairs, Pakistan Television Network

Jan Muhammad works as a TV producer at the Pakistan Television Network and is also pursuing a Ph.D. in Media Management from the University Utara Malaysia. Earlier, he earned a master's degree in Media Productions from the University of Sunderland and in Mass Communications from Pakistan in 2004.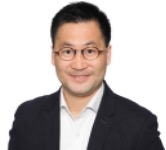 Jasper Chung
Head of Corporate Development, Asia Pacific, The New York Times Company

Jasper Chung is a chief-of-staff who assists management to formulate and implement various strategic and operation projects, and communicate and coordinate across business units and the newsroom. He is also a professional management accountant who drives business and financial planning, and applies analysis skills and insights to assist decision-making.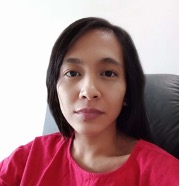 Lady Ann Salem
Editor / Communication Officer (Head of International Secretariat), Manila Today
Lady Ann Salem is one of the founders of online publication Manila Today and served as its editor since 2014. She was a fellow at the 15th Lopez Jaena Community Journalism Fellowship and winner at Netsquared.org and Techsoup Global for Citizen Patrol project idea. She served as executive director of Tudla Productions, producing social documentaries from 2008 to 2014. She is currently one of 15 National Directors of National Union of Journalists of the Philippines. She earned a degree in Broadcast Communication at the University of the Philippines.
Maria Cecilia Yap
Philippines Bureau Chief, Bloomberg
Cecilia Yap is Bloomberg News' bureau chief in the Philippines, a post she has held since early 2019. She graduated with a Bachelor of Arts in Mass Communication at the University of the Philippines. This proud mother of three has covered various beats ranging from the economy to companies, politics, energy, banking and the stock market.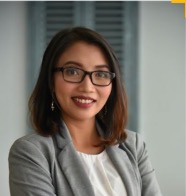 Nana Riskhi Susanti
Head of Multimedia, Tempo Media Group

Nana Susanti is a journalist based in Jakarta, Indonesia. She has 10 years of experience in broadcasting television and is currently working with Tempo Media Group's multimedia team. She produces multi-platform content including videos, podcasts and photos. Her work includes research, pre-production and post-production. She also produces documentaries with topics that range from politics, to the environment, to gender equality and more. She aims to create work that is attention-grabbing and inspires people to act.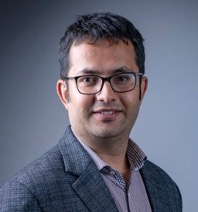 Rajneesh Bhandari
Chief Editor and CEO, Nepal Investigative Multimedia Journalism Network
Rajneesh Bhandari founded the Nepal Investigative Multimedia Journalism Network in April 2020 amidst the Covid-19 pandemic to support Nepali journalists. He led the NIMJN to support more than 100 journalists and frontline workers with safety gear because journalists lacked PPE. When 23 journalists were given collaborative reporting grants on COVID-19, Rajneesh mentored and edited their work for publication in major news outlets. He was also part of a training on fact-checking and safety while covering COVID-19 and founded the Innovation Lab at NIMJN that organized "Journathon" with Brown University's Center For Human Rights And Humanitarian Studies.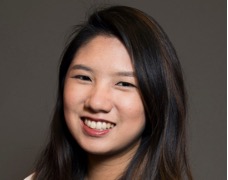 Rebecca Isjwara (@beckyisj)
Reporter, S&P Global Market IntelligencE
Rebecca Isjwara is a reporter with S&P Global Market Intelligence, covering banking and financial services in APAC. She currently serves as the secretary of AAJA–Asia, where she champions journalism through workshops, events, and annual conferences.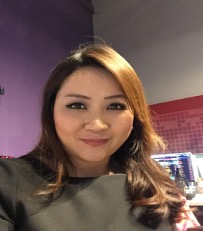 Regina Hing
Business News Editor, One News
Regina Hing is currently Head of Business News at Cignal, overseeing coverage of markets and the economy for the local cable channel. She is also one of only 2 accredited Google News Initiative trainers in the Philippines, as well as an at-large board member of AAJA. Prior to that, Regina served as Head of News and anchored at Bloomberg TV Philippines, running a team of more than two dozen and overseeing the daily editorial agenda for the network.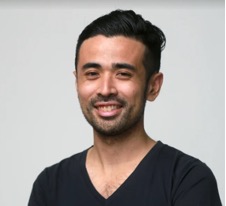 Ryan Macasero
Multimedia Reporter/Visayas Bureau Chief, Rappler
Ryan Macasero is a 32-year-old Filipino American. He currently heads Rappler's Visayas bureau in Cebu City. He graduated from California State University, East Bay in 2012 and moved to the Philippines in 2013.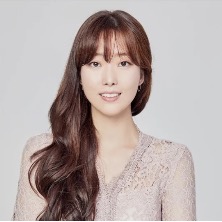 Sohee Kim (@soheefication)
Reporter, Bloomberg
Sohee Kim is a technology reporter at Bloomberg. Since she joined Bloomberg in 2016, she has been covering South Korea's biggest companies, K-pop and startups. Previously, she worked at Reuters, Korea JoongAng daily in Seoul, and interned at the Council on Foreign Relations and Voice of America in D.C.