ESPN and the AAJA Sports Task Force offers a joint internship for sports journalism college students at ESPN that will begin in the summer of 2022. The internship includes pay for qualified candidates. Applications will be submitted to ESPN from the AAJA Sports Task Force. The ideal candidate will fill a Social Media internship at ESPN. The selected intern will receive a $3,500 stipend.
The deadline for 2022 has passed. Please check back for details regarding the 2023 cycle.

ESPN, Inc. is the leading multinational, multimedia sports entertainment company featuring the broadest portfolio of multimedia sports assets with over 50 business entities. The company is based in Bristol, Conn., with approximately 4,000 employees (approximately 8,000 worldwide).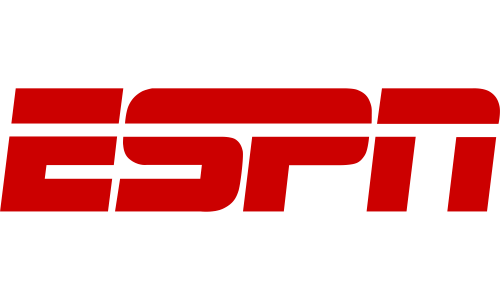 ABOUT THE AAJA SPORTS TASK FORCE

The AAJA Sports Task Force elevates the voices of Asian Americans in sports and encourages future Asian American sports journalists through mentorship and scholarship opportunities. At times, sports issues lead newscasts and make headlines across traditional news outlets. What is often lacking in this coverage, and sports journalism in general, is the perspective of Asian Americans. This AAJA Sports Task Force scholarship is one way to turn the tide. For more about the AAJA Sports Task Force, visit sportstaskforce.com.
Questions? Email support@aaja.org.
ESPN INTERNSHIP PROGRAM DETAILS
Remote internship between June 6 – August 12, 2022.

Work environment: If in person, a limited amount of housing assistance will be provided for those who qualify. If remote, the internship will require a working, reliable internet connection as well as a quiet, dedicated work space.

This is a paid internship – 40 hours per week. Interns will work 40 hours per week throughout the internship and must be fully available throughout the internship.
Programming events hosted throughout the summer including speaker events with ESPN leaders & networking with Recruiters for full-time positions and attendance at AAJA's annual conference.
The ideal candidate will fill a Social Media internship at ESPN. 
Selected intern will receive a $3,500 stipend.
SOCIAL MEDIA INTERNSHIP DESCRIPTION
Ideates and crafts posts that are optimized to engage on Instagram, Twitter, TikTok and Facebook.

Works with team to discover trending/viral content (often user-generated) and clear for posting

Works with social media colleagues to understand the strategy behind posting on ESPN social platforms

Learns how to apply news judgment and journalistic standards to the most important sports stories of the day

Creates Photoshop images for posting across various social media platforms

Clips and edits short video moments for posting across various social media platforms

Assists with compiling social analytics recaps and reports

Researches new trends and applications of social media to enhance ESPN's channels

 
What You Bring To The Role:
Elite knowledge of social media, including a mastery of trends and verbiage on Instagram, Twitter, TikTok and Facebook.

Strong writing and copyediting skills in addition to creative thinking and solid news judgment

Elite knowledge of all sports including current athletes, rules and events

Familiarity with ESPN shows, talent, and digital products

Experience with at least one of the following: video editing software (Premiere Pro, Final Cut, Avid or AfterEffects) or photo editing software (Photoshop)
ELIGIBILITY AND QUALIFICATIONS
Historical knowledge of sports

Experience with both video editing software (Premiere Pro, Final Cut, Avid or After Effects) and photo editing software (Photoshop)

Familiarity with the sports media landscape, including knowledge of business trends and technologies

Demonstrated leadership experience in a professional role, organization or activity
Enrolled

as a junior, senior or graduate student in an accredited U.S.-based college/university in the semester prior to the internship or graduated within the past 6 months.

Must major in journalism, communications or a related field with an interest in pursuing a career in sports journalism.
Must be enrolled in a U.S.-based college/university taking at least one class in the semester/quarter (spring/fall) prior to participation in the internship program OR graduated within the past 6 months OR currently participating in a Disney Professional Internship.

Must be at least 18 years of age.

Must not have completed one year of continual employment on a Disney internship or program.

Must possess unrestricted work authorization.
Resume
Cover letter
Official transcript
References
Work samples
Current AAJA membership is not required but is strongly encouraged.  Student membership will be required for the selected candidate.
Please reach out to support@aaja.org and include in the subject line "Sports Task Force / ESPN Internship" if you have any questions.
Scholarship Recipients and Press By Year

The Asian American Journalists Association is proud to announce the 2022 scholarship and internship winners. After careful consideration, winners were selected from a pool of highly qualified and competitive candidates
Read More »
Past ESPN/AAJA Sports Task Force Internship Recipients
2021
Paulina Jeng is an experienced video journalist and producer, skilled in both on- and off-camera video content creation as well as audio, digital, and print production. "Earning [the ESPN internship] through a special selection process initiated by the Asian American Journalism Association (AAJA), I had the unique opportunity to integrate myself as a segment producer on our daily Snapchat shows. Outside of my daily work on the Snapchat team, I also gained knowledge about other ESPN operations through rotations with the DTCI, Editing, and ESPN China teams.
Jackson Safon is a student at the University of Southern California studying broadcast and digital journalism. "My internship at ESPN provided me a great opportunity to learn major parts of the television industry and I'm continuing to learn this semester with my internship at The Ringer. […] I received experience in my field of interest while also being able to pick the brains of established professionals across ESPN," Jackson says. He currently works as a video intern for The Ringer and as a producer/editor for USC Annenberg Media.
Application information will only be used internally by AAJA to promote student opportunities and for program evaluation and planning. In the application form, please indicate whether you would like to be notified of further student opportunities from AAJA, including scholarships, grants and additional journalism training. AAJA will only share your application information with appropriate ESPN selection staff.