This grant supports AAPIs pursuing journalism careers in print or digital news who have secured students who have secured a summer internship. The $2,000 grant is to defray living costs during the internship. 
Click here for a full list of eligibility rules, application requirements and the application.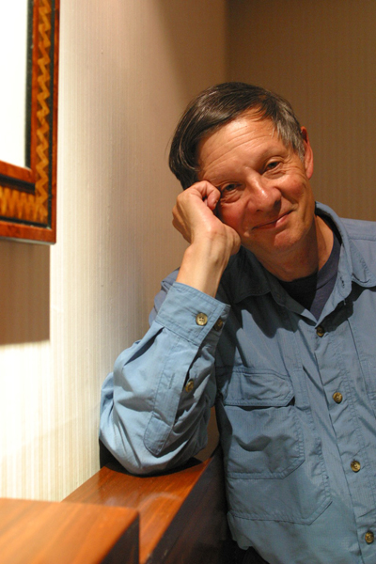 William F. Woo was the Lorry I. Lokey Visiting Professor of Professional Journalism at Stanford University from the fall of 1996 until his death on April 12, 2006. He also was a visiting professor at the Journalism and Media Studies Centre at the University of Hong Kong and a lecturer in ethics at the Graduate School of Journalism at Berkeley. Woo was the first Asian American to edit a major American newspaper. Before becoming the editor of the St. Louis Post-Dispatch in August 1996, he served as editor of the editorial page, a Washington-based columnist, a feature writer, a special projects reporter and an editorial writer. 
Woo was a longtime member of the National Advisory Board of the George Foster Peabody Awards and of the Board of Visitors of the John F. Knight Fellowships at Stanford. He frequently served as a juror for the Pulitzer Prizes, and was a three-time finalist himself. He was a director of the American Society of Newspaper Editors and the American Press Institute for many years. From 1995 to 2001, Woo was a commissioner of the President's Commission on White House Fellowships. He was also a Nieman Fellow at Harvard.
Woo received the Lifetime Achievement Award of the Asian American Journalists Association in 1990 and the Gold Medal Honor Award from the University of Missouri School of Journalism in 1991. Following his death, the University of Missouri Press published "Letters from the Editor," a collection of his letters to his journalism students at Stanford, with an introduction by Philip Meyer and a foreword by James Steele. All profits from the book are donated to the Asian American Journalists Association for the internship grant in Woo's name.
Questions? Email support@aaja.org
Scholarship Recipients and Press By Year

The Asian American Journalists Association is proud to announce two of our 2022 internship grant recipients. Anjali Huynh is the recipient of the William Woo
Read More »

AAJA offers an ESPN internship and financial support for students who have secured internships Summer internships are on the horizon, and AAJA wants to
Read More »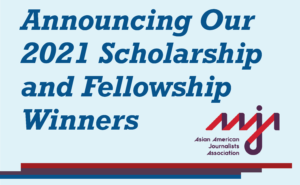 The Asian American Journalists Association is proud to announce the 2021 scholarship and internship winners. After careful consideration, winners were selected from a pool
Read More »
Discover other opportunities here.
Support our future AAPI journalists.