The Print and Online News Internship Grant supports Asian Americans and Pacific Islanders (AAPIs) pursuing journalism careers in print and online news, where AAPIs continue to be underrepresented. We encourage all college students who have secured a 2020 summer internship to apply for the grant to help defray living costs. The William Woo Internship Fund will award one student $2,000.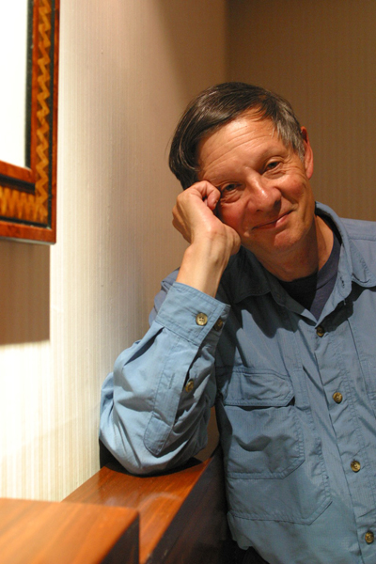 William F. Woo was the Lorry I. Lokey Visiting Professor of Professional Journalism at Stanford University from the fall of 1996 until his death on April 12, 2006. He also was a visiting professor at the Journalism and Media Studies Centre at the University of Hong Kong from 1999 through 2006. From 1996 to 2003, he was a lecturer in ethics at the Graduate School of Journalism at the University of California, Berkeley.
Woo was the first Asian American to edit a major American newspaper. He retired as editor of the St. Louis Post-Dispatch in August 1996, after holding the position for 10 years. In his 34 years at the paper he served as editor of the editorial page, Washington-based columnist, feature writer, special projects reporter and editorial writer.
Woo was born in Shanghai in 1936 and spent the first 10 years of his life there. He graduated from the University of Kansas, with honors in English literature. He was a reporter for the Kansas City Star before joining the Post-Dispatch. Woo was a longtime member of the National Advisory Board of the George Foster Peabody Awards for broadcast journalism and the Board of Visitors of the John F. Knight Fellowships at Stanford. He frequently served as a juror for the Pulitzer Prizes, and was a three-time finalist himself. He was a director of the American Society of Newspaper Editors and the American Press Institute for many years. From 1995 to 2001, he was a commissioner of the President's Commission on White House Fellowships. In 1996-97, he was a Nieman Fellow at Harvard University.
Woo received the Lifetime Achievement Award of the Asian American Journalists Association in 1990 and the Gold Medal Honor Award from the University of Missouri School of Journalism in 1991. He authored many articles on journalism in such publications as the Nieman Reports, the Columbia Journalism Review and the American Studies Quarterly, published by the Chinese Academy of Social Sciences. From June to August 1997, he and his wife, Martha Shirk, also a journalist, were Knight International Press Fellows in Hong Kong, where they monitored press freedom as Chinese rule was restored. Beginning in 1999, he made regular trips to Asia to lecture on journalism.
Following his death, the University of Missouri Press published "Letters from the Editor," a collection of his letters to his journalism students at Stanford, with an introduction by Philip Meyer and a foreword by James Steele. All profits from the book are donated to the Asian American Journalists Association for the internship grant in Woo's name.
He and his wife had three sons – Thomas Woo, Bennett Woo and Peter Woo.
Applicants must be committed to AAJA's mission.

Applicants must have a serious interest in pursuing journalism as a career in the print or online field.

Applicants must be a full-time college student or recent college graduate (within one year).

Applicants must have already secured a 2020 summer internship at a print or online news outlet/company before applying for this internship grant.

AAJA membership is not required to apply but is strongly encouraged. Student membership will be required for the selected candidate.

This stipend is to be used toward living expenses/transportation during the internship. The selected candidate will sign a waiver acknowledging this.