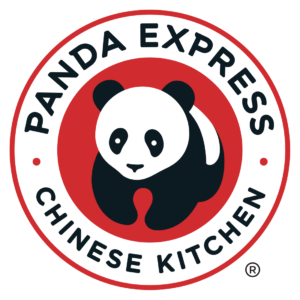 On the start of AAPI Heritage Month and Mental Health Awareness Month, the Asian American Journalists Association is proud to announce the expansion of our mental wellness offerings to our membership with support from Panda Express and others.
The Asian American Journalists Association is committed to the whole well-being of our journalists — including mental wellness. Since 2020, journalists not only have to deal with the daily stressors of the COVID-19 pandemic that have affected all of US society, they are also on the frontlines of coverage and providing information to the public, thus subject to higher risk of exposure. To compound these stressors, AAPI journalists uniquely face discrimination and racism resulting from early associations of the virus with China.
In this time of a surge in anti-Asian violence, our reporters are often also the ones covering hate incidents and anti-Asian violence, because they feel most responsible for doing so or are most equipped to do so. They have expressed the emotional toll of reporting to us directly and in the media.
In January 2021, we piloted "Brave Space, Safe Space" listening sessions facilitated by a licensed therapist for our members to process their feelings and talk about their experiences following the January 6 riots on the Capitol. Feedback from sessions were largely positive and constructive, emphasizing the need for spaces solely held for AAPI media professionals.
In February, we supplemented our own work with a list of AAPI and journalist specific mental wellness resources composed of organizations, research, fact sheets, conferences, trainings, and more.
Given the expressed need, we formally launched a regular listening series, The Space, in March, with different themes for each set of offerings. The first session, "Attack on AAPIs," was tragically timely, occurring the evening after news broke of the shootings in Atlanta spas.
In March, we debuted Embrace Cultural Confidence with AAJA Women and Non-Binary Voices Affinity Group, AAJA At-Large Chapter and AAJA Plus Task Force. This three-part series, focuses on issues of race, identity, and the professional challenges journalists face.
Through a grassroots initiative, AAJA has established the AAPI Journalists Mental Health Fund. Founded by Sonia Weiser, the journalist who founded the Black Journalists Therapy Relief Fund, this Fund will provide direct micro-gifts to AAPI journalists who have indicated a need for professional therapy services. AAJA will soon adopt the fund as a fiscal sponsor, and work with the founder to administer the Fund to AAPI journalists, including vetting applications, disbursing the micro-gifts, and associated administrative tasks. AAJA will not be receiving nor retaining any portion of the Fund. 100% of what is donated to The Fund will be disbursed.
We also continue to advocate for newsrooms to provide AAPI journalists with the necessary mental wellness support as our community faces increased anti-Asian violence and sentiment.
We are grateful for the support of Panda Express, an American Chinese trailblazer who has been a long-time supporter of the AAPI community. With their donation, we are able to sustain The Space sessions through the end of the year.
And we are grateful for the support from an anonymous donor advised fund at the California Community Foundation for our mental wellness initiatives. We are excited to continue to expand our mental wellness offerings.
To support more programs like these, please donate here.