Anh Gray and Isaac Easley have been selected as the two new deputy directors of the 2022 VOICES program. They will work alongside co-directors Farnoush Amiri and Maya Srikrishnan this summer to oversee the program. Deputy directors are new positions to the VOICES program. They provide administrative support, mentor students, facilitate training and networking opportunities, conduct application reviews, strategic planning and outreach and more. Welcome to the team, Anh and Isaac.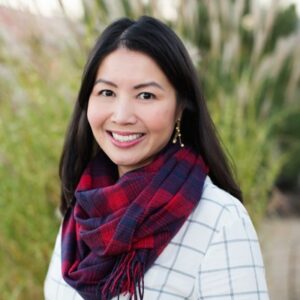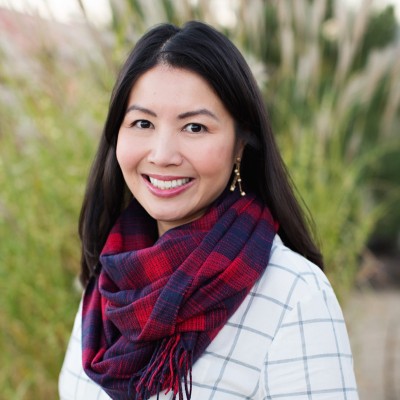 Anh Gray is a contributing editor at KUNR Public Radio in Reno, Nevada. Her reporting work earned a Regional Edward R. Murrow Award in the 2019 hard news category, and she's been a two-time recipient of the Associated Press Television Radio Association best reporter recognition in her region. Working with early-career journalists on honing the craft of writing, producing, and voicing audio stories is Anh's career highlight. She's Report for America's Audio Coach for a 10-newsroom pilot program supported by the Corporation for Public Broadcasting. Anh is also a mentor with NPR's Next Generation Radio, a week-long multimedia training project.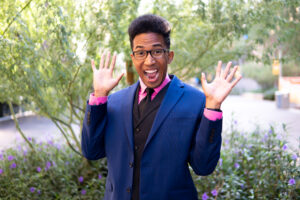 Isaac Easley graduated from Arizona State University's Cronkite School of Journalism and Mass Communication in 2012. He was a producer for MGM Resorts, started his own production company, Take It Easley Productions, and worked for the content team at Phoenix Suns. While working for the Suns, he received an Emmy and Telly Award, and took on a teaching position with Cronkite. He fell in love with teaching and currently teaches Video Journalism and Innovation at Cronkite. You can learn more about him in his video introduction here.
AAJA's VOICES program is a rare opportunity for college students to develop reporting and leadership skills under the tutelage of industry professionals. A cohort of 15-17 students participate in a series of trainings and leadership sessions that will include interactive online courses, and are assigned stories covering the journalism industry and AAPI communities. Finished works are then published on the VOICES website. Find more information about VOICES and the 2022 application here. The deadline to apply is March 31, 2022.