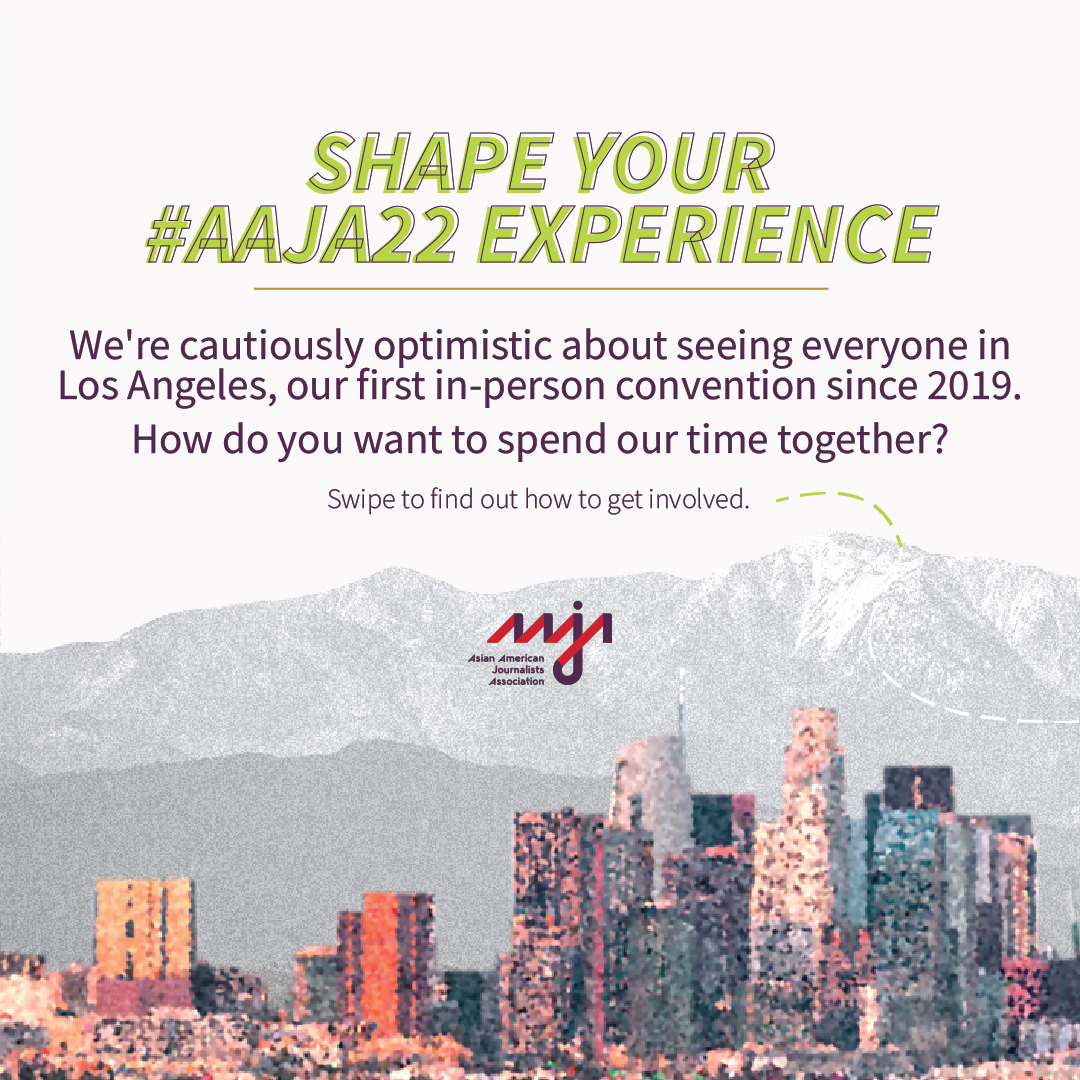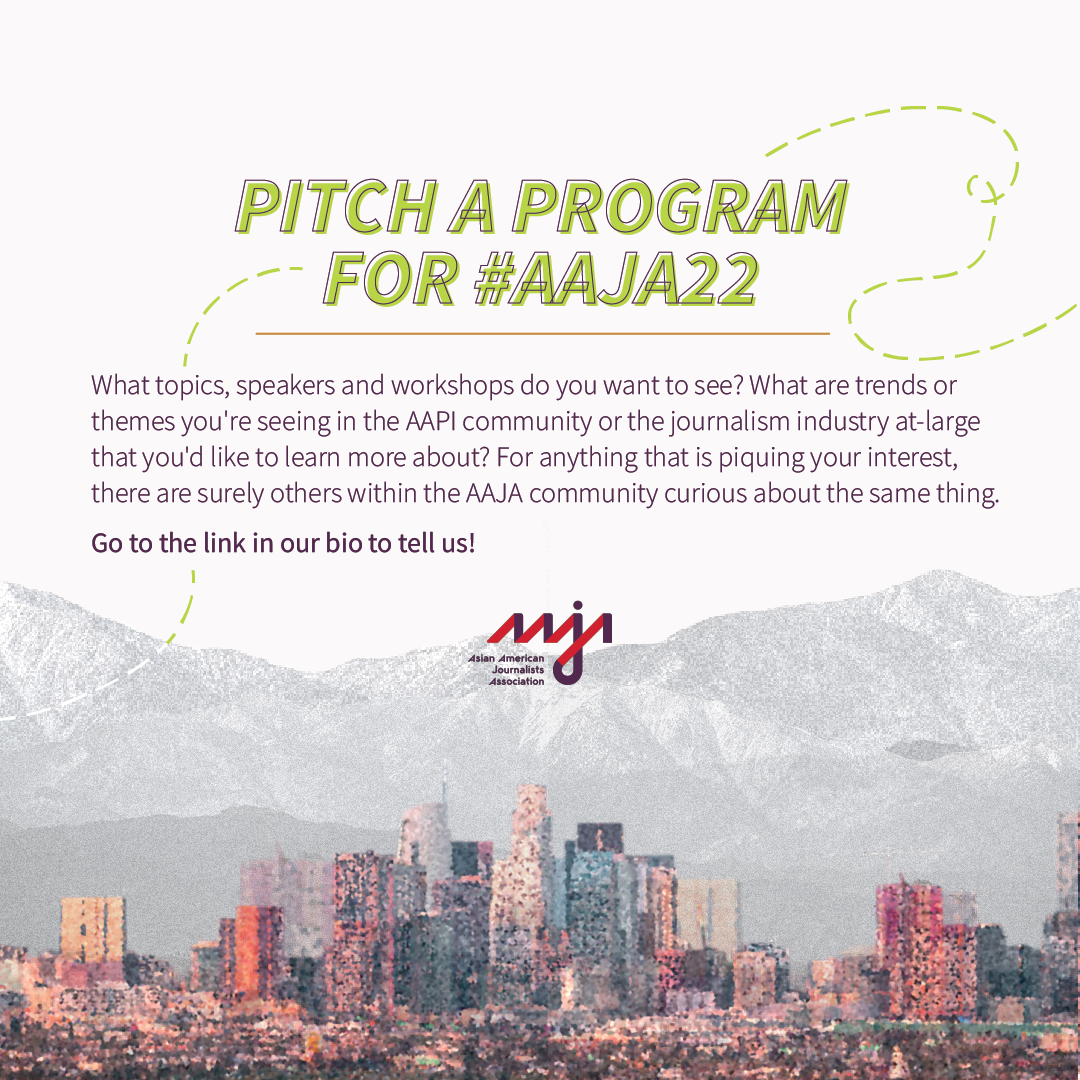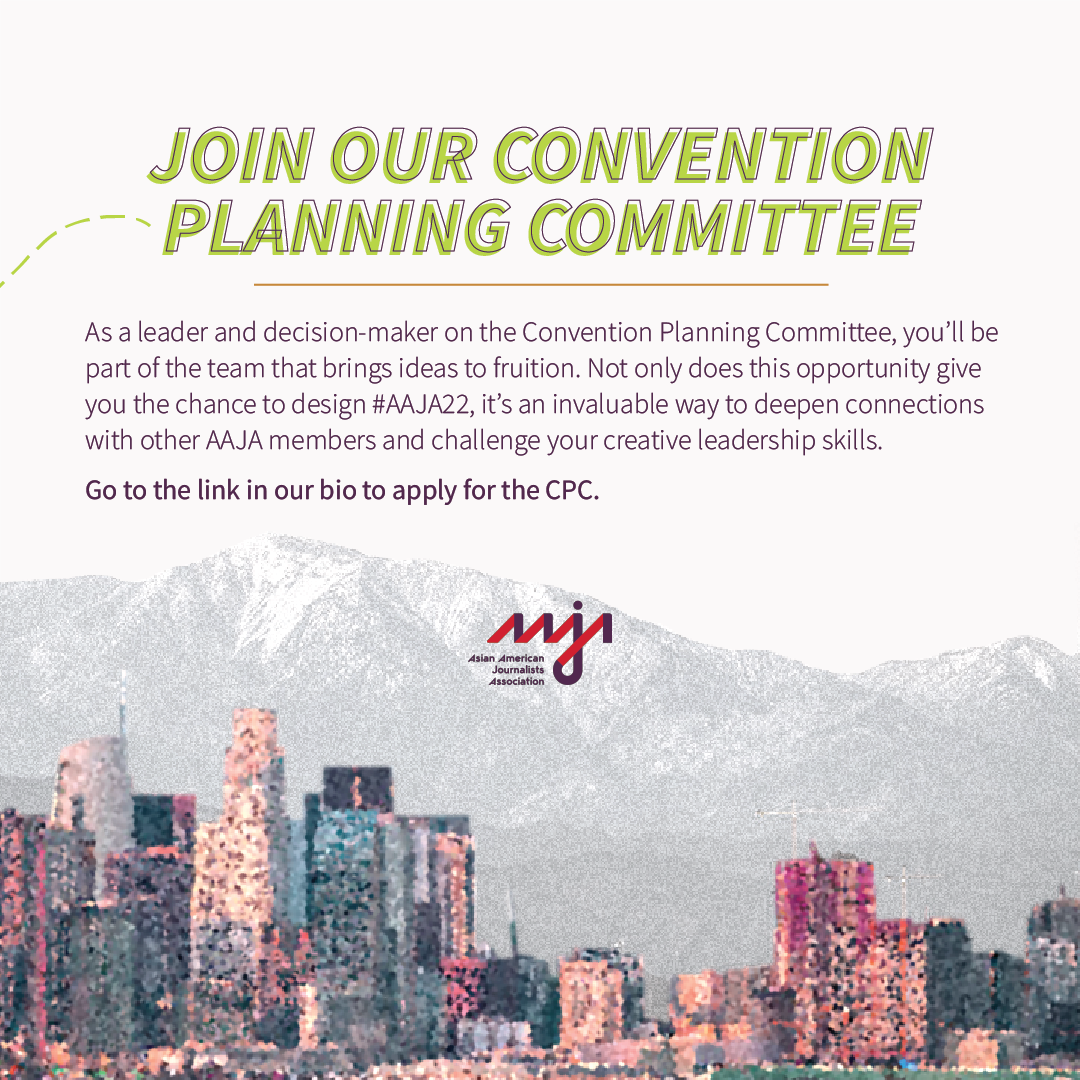 Pitch program ideas, join the Convention Planning Committee
Planning for #AAJA22 is underway and we want to hear from YOU, #AAJAFamily! It's our first in-person convention since 2019, and we want to get the community as involved as possible. Shape your upcoming experience by pitching ideas for the type of programming you'd like to see, or take it to the next level and join our Convention Planning Committee.
What topics, workshops and speakers do you want to see at #AAJA22? What are trends or themes you're seeing in the AAPI community or the journalism industry at-large that you'd like to learn more about? For anything that is piquing your interest, there are surely others within the AAJA community curious about the same thing. For ideas to get you started, take a look at our #AAJA21 programming. 
As a leader and decision-maker on the Convention Planning Committee, you'll be part of the team that brings these ideas to fruition and takes the momentum from all we've done in past years to make it even better. Not only does this opportunity give you the chance to design #AAJA22, it's an invaluable way to deepen connections with other AAJA members, challenge your creative leadership skills and give back to AAJA. 
Apply to join the Convention Planning Committee by January 31, 2022 at 11:59 p.m. PST.  Send us your Convention program pitches by January 31, 2022 at 11:59 p.m. PST. We cannot wait to see how #AAJA22 develops, with the values of our community in mind. 
About AAJA's Convention: 
AAJA's 2022 in-person convention will be in Los Angeles from July 27-30, 2022 at the Sheraton Universal Hotel. Our annual convention brings together the AAJA community, provides opportunities to meet with recruiters, fosters learning through our carefully crafted lineup of panels and workshops, and allows for collective reflection on AAPI representation, leadership and ownership within the field of journalism. We look forward to welcoming our #AAJAFamily, from the ones who have been with us since 1981, to those who have joined within the past year for an illuminating week of conversations, community, and skills-building. 
*The health and well-being of AAJA members and community is of utmost importance. We will be monitoring health policies and guidelines closely.
We're looking forward to welcoming you in 2022!