Apply to AAJA's flagship summer program for college students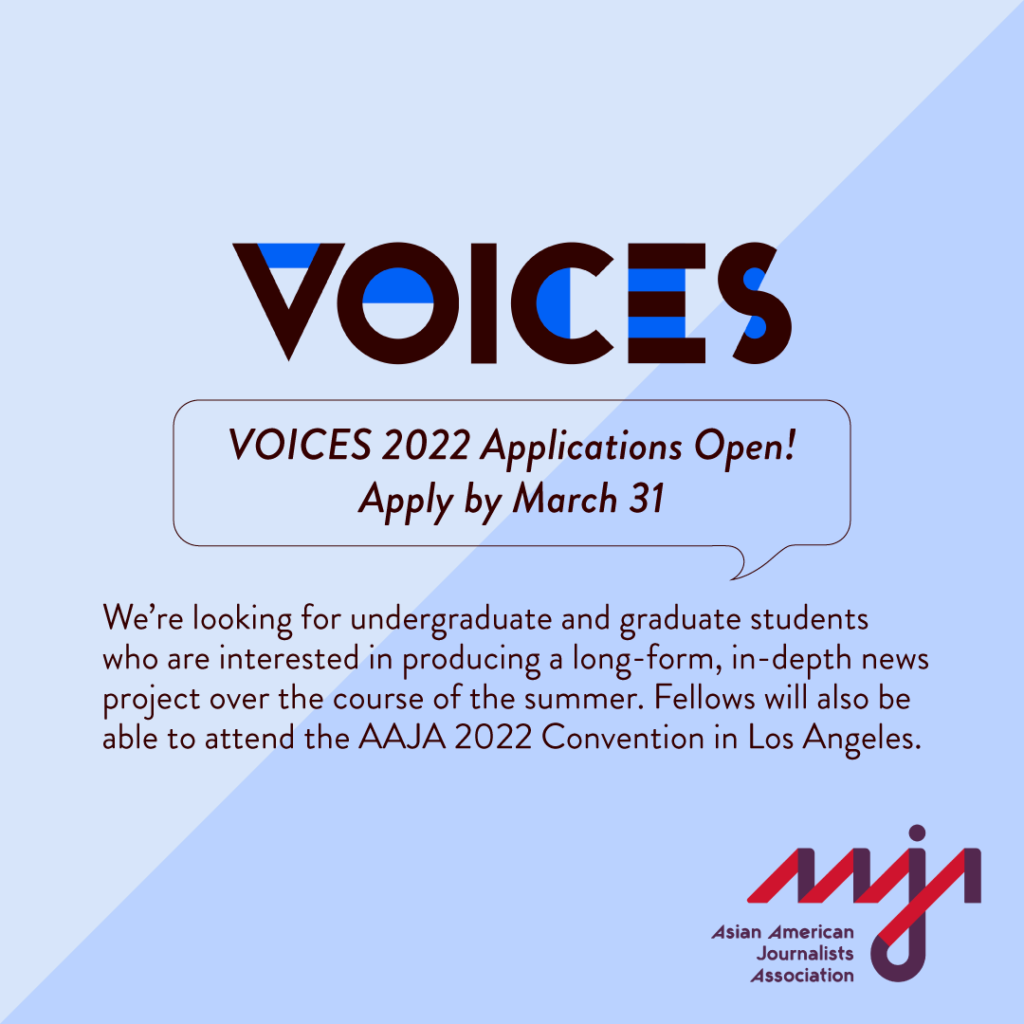 AAJA's VOICES program is back for 2022, and this time we're in-person! The program this year will consist of summer-long training and project work that begins in May and culminates at the AAJA 2022 Convention in Los Angeles on Wednesday, July 27 to Saturday, July 30. 
We are looking for undergraduate and graduate students who are interested in producing a long-form, in-depth news project over the course of the summer. We want students who are excellent storytellers and who are interested in new technologies and story forms. Reporters, social media strategists, designers, developers, data engineers, podcasters, broadcasters and bloggers are all welcome to apply.
At this time, we are planning to run VOICES in-person in Los Angeles in conjunction with the AAJA 2022 Convention. Our utmost priority is the safety and well-being of our student participants, and we will make decisions based on recommendations from public health and government authorities. 
Application Requirements
For fellows, application requirements include a recommendation letter, online portfolio, resume, answers to short questions and one story pitch geared towards the one concentration you are most interested in focusing on during the VOICES program. The concentrations are investigative, features, audio, video/short documentary or other. Apply to be a fellow here.
For editors, application requirements include an online portfolio, resume and answers to short questions. Apply to be an editor here. The deadline for both fellowship and editor applications is March 31 at 11:59 p.m.
2022 VOICES Co-DIRECTORS 
Last year's co-directors Farnoush Amiri and Maya Srikrishnan will continue to lead the program this year. Read more about them below. VOICES is still looking for deputy directors – apply here by Jan. 31 to be considered.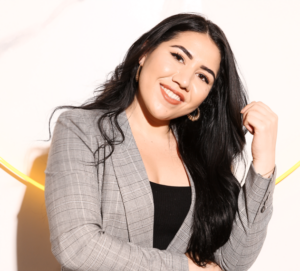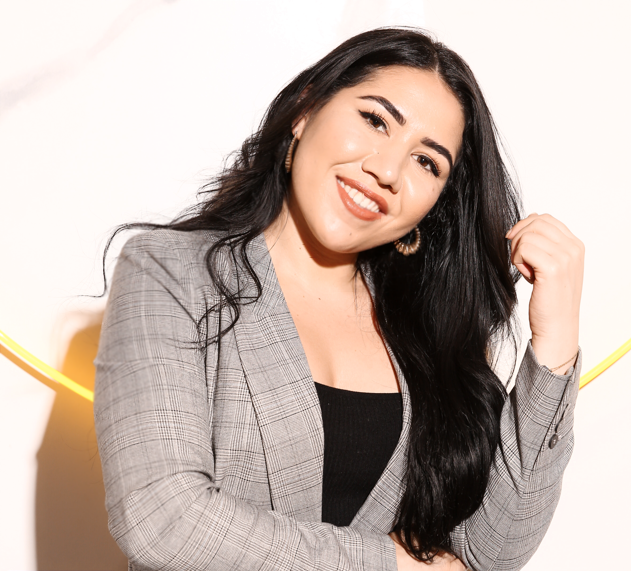 Farnoush Amiri is currently a reporter with The Associated Press, based in Columbus, Ohio, through the Report for America program. She covers Ohio politics, general news and is on the national police reform beat team. Before coming to the AP, Farnoush worked as a digital reporter at NBC News, where her reporting took her to Puerto Rico to cover the aftermath of Hurricane Maria. She received a master's from New York University's Arthur L. Carter Journalism Institute in late 2018. In addition to her helping lead Voices, she currently serves as the vice president of the South Asian Journalists Association.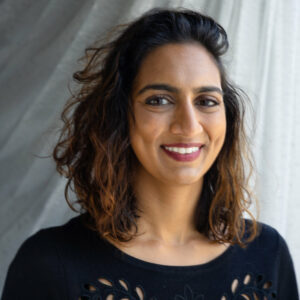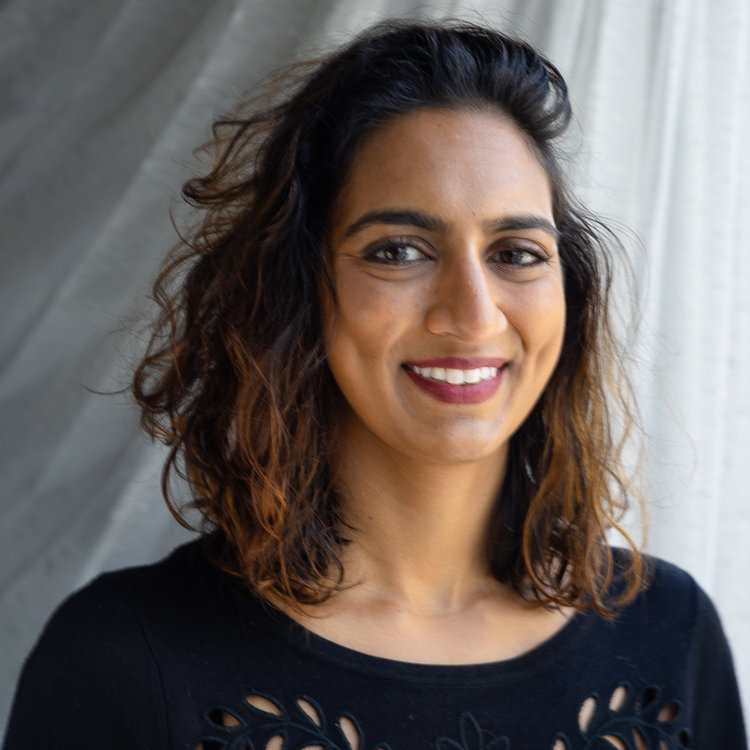 Maya Srikrishnan is a reporter at Voice of San Diego. She currently covers the U.S.-Mexico border and immigration issues, and previously wrote about education, housing and land use issues in San Diego County. Maya was raised in New York and studied history at the University of Texas in Austin. She has a master's in international affairs from Columbia University's School of International and Public Affairs and was a fellow at the Toni Stabile Center for Investigative Journalism at Columbia's Journalism School. Maya also served in the Peace Corps in Panama, where she trained Panamanian teachers for nearly three years.
ABOUT VOICES 
Now in its 32nd year, Voices is a student fellowship program that equips student journalists with career-ready skills to succeed in the continually evolving media landscape. The program aims to help journalists understand how audiences engage with them, how communities view the work they produce and how they can understand the impact their work has. By nurturing relationships between students and professional volunteers, Voices gives fellows the opportunity to tap into mentors' networks and grow their own. Learn more here, and see past student work on the VOICES website.