This month at AAJA-HQ, we welcomed three spring 2022 interns: Anissa Deol, Hayden Park and Preston Ng. The AAJA National Internship Program seeks to provide students an opportunity to develop a journalist's existing skills and gain new ones as they further their education and work experience. The AAJA Internship Program serves as a pipeline for exposing students to the resources provided by AAJA membership, and allows them to network and build relationships with the AAJA community. Read more about Anissa, Hayden and Preston here: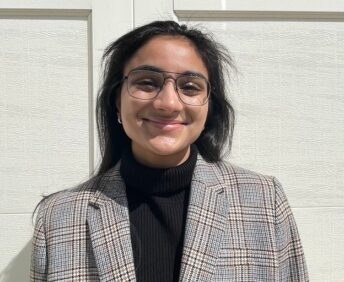 Anissa Deol is a fourth-year student in the UNC Hussman School of Journalism & Media, pursuing a double major in Media and Journalism and Peace, War and Defense, and a future career in film and storytelling. Anissa is a multimedia storyteller, editor, director and writer who is passionate about telling stories who move people to act. She has an insatiable passion for film and believes that storytelling is a medium that allows for people to create deeper connections with themselves and others around them. She started her journey as a writer in high school when she wrote a novella. It was a story of her family's personal journey, but also a tale of the immigrants and people around the world who seek some kind of escape. She is the daughter of British Indian immigrants, and her experience as a first-generation American is reflected in both her identity and work. 
Anissa was a participant in the Bloomberg Journalism Diversity Program in May 2021 where she learned about reporting ethics, and markets and trade, which allowed her to engage in writing truthful stories with experienced business journalists from Bloomberg. This year, she is the head editor for The Bridge, an online publication aimed to empower BIPOC individuals of marginalized gender identity, the Vice-President of We are SAATH, a South Asian mental health organization where she helps organize events and spread awareness about the importance of mental health and the Co-President of the Sikh Student Association on campus. 
In her free time, Anissa likes to run her bookstagram, train for half-marathons and marathons, practice karate as a 1st degree black belt (which she has been doing for over 12 years) and volunteer. She hopes to see more representation of Asian Americans in the media and entertainment as she begins work in the industry.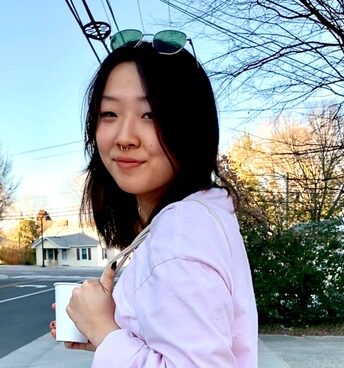 Hayden Park is a junior studying Media Technology and Production at UNC Chapel Hill in North Carolina. She is a second generation Korean American, passionate about AAPI representation, storytelling and justice. At AAJA, she hopes to work on projects that helps her build a sense of community. On her free time, she enjoys writing, performing and creating art.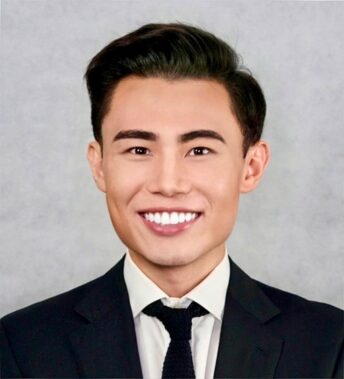 Preston Ng is a National Intern for the Asian American Journalists Association and a recent graduate of San Francisco State University with bachelor's degree in Broadcast and Electronic Communication Arts. He also holds a certificate in Social Media Marketing from Cornell University. He won the Undergraduate Media Award for Outstanding Research Paper entitled "No Curry, No Rice!" Exploring How Racist Stereotypes and the Exclusion of Asian Representation in Western Media Impact the Identity of Gay Asian Men."
Prior to earning his degree, Preston gained a wealth of hands-on business experience, working primarily in the retail sector, where his people, relationship-building and customer service skills helped him shine. He now seeks to leverage his recently earned degree, skills and experience to serve in media and writing roles within the Asian American community. His goal is to bring Asian American experiences and issues to light through storytelling and visual representation in the news and other forms of media.
Preston is also a San Francisco native and a second generation Chinese American. In his spare time, he enjoys playing with his six turtles, cringe-watching all things 90 Day Fiancé, and trying out new restaurants with his partner in Dallas, Texas.